Fantasy MMORPG Old School RuneScape (or OSRS) has been around for a long time, with new content being regularly added. There are more than 100 quests across its large sandbox-style world, with many unique items to find and mysteries to unravel. Many quests and seasonal events require you to speak to specific NPCs, and one, in particular, requires a code to access a unique gift. Below we'll discuss the OSRS Diango codes and how to redeem them.
How to redeem Diango codes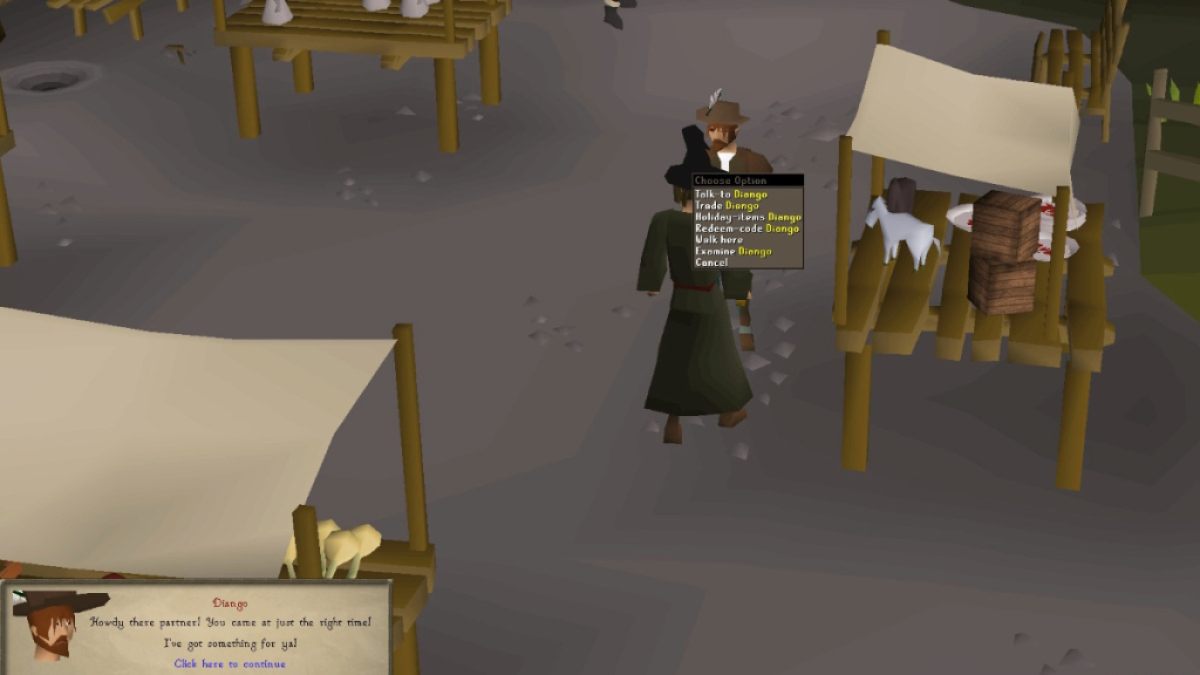 Redeeming a Diango code is simple, but first, you need the code. The code entered the game as part of the Runestone Basalt clue-seeker event. Players followed a series of clues, releasing the final solution on January 22, 2023. The collection code is v1r354cqu1r173und0. Once you have a code, simply walk up to NPC Diango and right-click him to open his interaction options. Choose Redeem Code, enter it, and he will reward you. The only caveat is that you must be a Member who has paid for the full version of OSRS to actually collect the item (but you can still redeem the code).
Where to find Diango in OSRS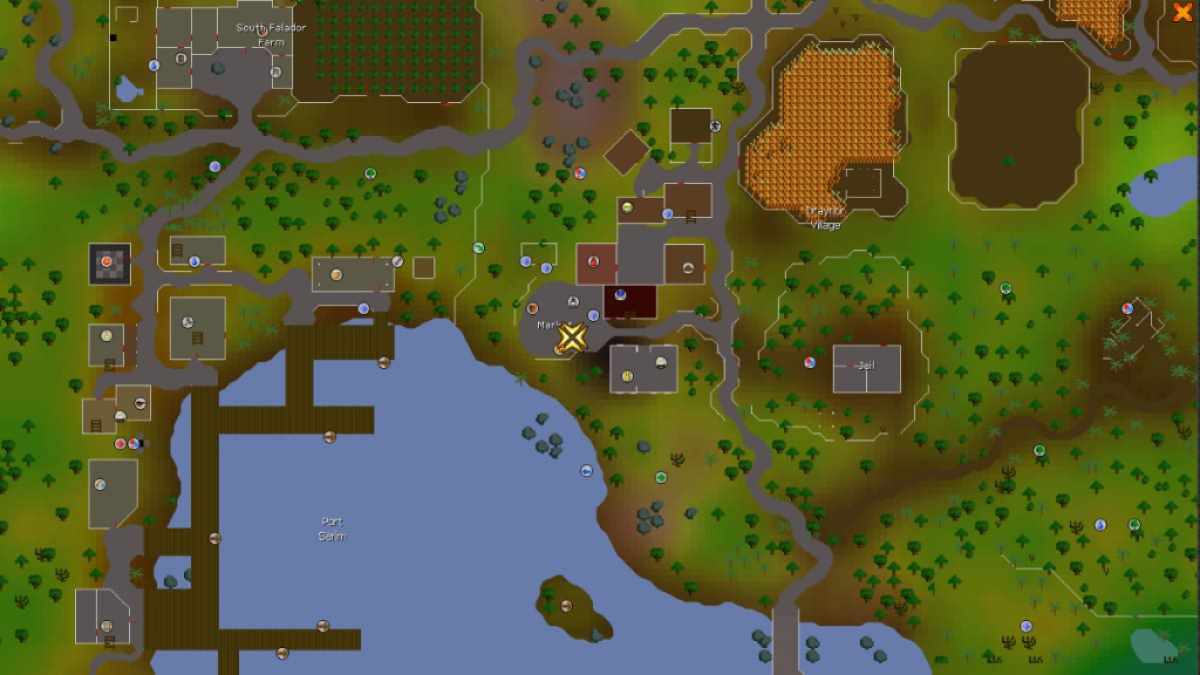 Diango is very easy to find. You'll find him in Draynor Village, just west of starting village of Lumbridge. He has a stall on the south side of the Market (marked X above), just west of the bank. He is a well-known character in the game for an April Fool joke many players fell for when Jagex said mounts were being introduced. Players flocked to Draynor and Diango to buy a horse, only to find what he was actually selling was top horses. You can still get the Toy Horseys from him and many other largely cosmetic promotional items.
Looking for more OSRS information? Check out How to get to Ivan Strom in OSRS and our Complete OSRS F2P Fishing Guide right here at Pro Game Guides!