Skulls in Sea of Thieves are a guaranteed drop from random skeleton bosses you'll find throughout the map as drops from bosses on Order of Souls voyages. The tiers range from Foul to Villainous, with Villainous being the most valuable. In this guide, we'll go over where to sell them if you're looking for the best value.
Where to Sell Villainous Bounty Skull
There are only a couple of options here, but choosing which one depends on which group you are looking to impress and with whom you wish you build Emissary Value. The Order of Souls is typically the one to issue the voyages that land you these valuable skulls, but you don't have to sell to them. The Reaper's Bones pirate group will also reward you with a nice sack of gold if you bring these skulls to them instead.
Option One: Order of Souls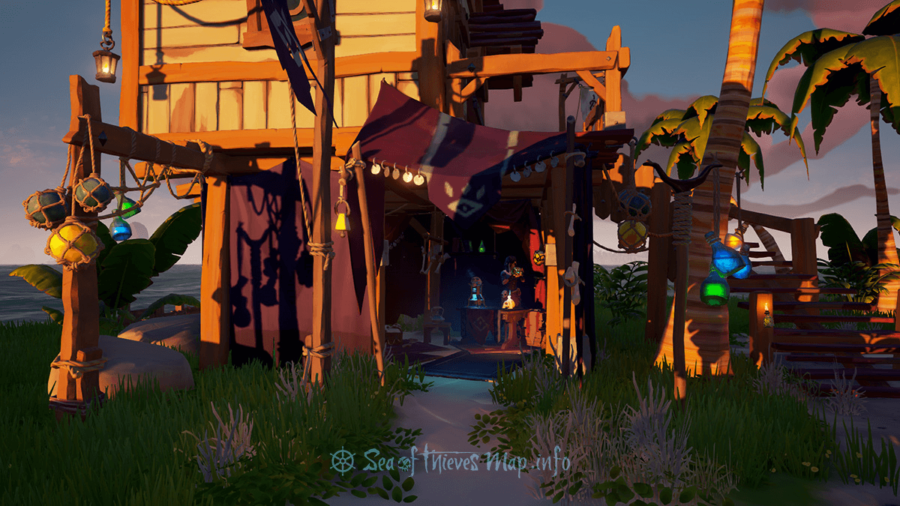 Representatives of this trading company can be found on any outpost. They are the Madames in the Order of Souls tents, typically dark-themed tents with blue and green lights outside. Listed below are the locations of all the outposts where you can find Order of Souls Madames (whose names always begin with an 'O').
Madame Olwen: Ancient Spire Outpost - Q17
Madame Olivia: Plunder Outpost - J18
Madame Oprah: Dagger Tooth Outpost - M8
Madame Oksana: Galleon's Grave Outpost - R8
Madame Olive: Sanctuary Outpost - F7
Madame Olga: Golden Sands Outpost - D10
Madame Oy: Morrow's Peak Outpost - V17
Related: Where to Sell the Reapers Chest in Sea of Thieves - Pro Game Guides
Option Two: The Reaper's Bones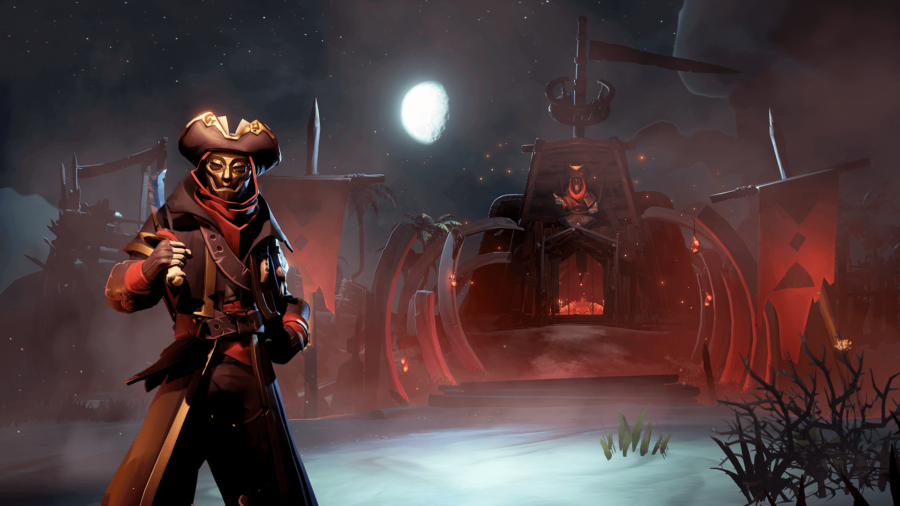 Beyond the Order of Souls, The Servant of the Flame is the only other person you can sell a Villainous Bounty Skull to for a reward. This is the only accessible representative of The Reaper's Bones currently accessible in the game. The sell values for turning in a skull here are the same as if you turn them in to the Order of Souls. The only difference is you will earn Emissary Value and Reputation for The Reaper's Bones instead. You can find The Servant of Flame at The Reaper's Hideout, near the edge of J12 on the map.
Sell Values
As stated, the sell values of these skulls are the same no matter to whom you sell. The only difference is you earn Reputation and Emissary value for the appropriate group. Listed below are the sell values for each Emissary Level.
No Emissary Level: 750 - 1450 Gold, 0 Emissary Value
Emissary Level I: 750 - 1450 Gold, 3240 Emissary Value
Emissary Level II: 997 - 1928 Gold, 4309 Emissary Value
Emissary Level III: 1252 - 2421 Gold, 5410 Emissary Value
Emissary Level IV: 1500 - 2900 Gold, 6480 Emissary Value
Emissary Level V: 1875 - 3625 Gold, 8100 Emissary Value
As you can see, it's worthwhile to claim yourself as an Emissary once you join a server! The more work you do as a representative for the company, the more valuable your work becomes. You can earn more than twice as much money for each skull if you reach level five!
Pro Game Guides has a lot of guides for Sea of Thieves! Do you need help on How to Get an Ashen Key?