Developer Frogwares has been churning out Sherlock Holmes games since 2002 and fine-tuning their approach to the legendary detective over eight titles since then. Their latest game, Sherlock Holmes Chapter one, comes with some new gameplay elements that we haven't seen in previous Holmes entries—the addition of an open-world and a combat system.
Frogwares is mostly known for mystery and puzzle games. Still, in their latest Holmes title, they've struck a good balance between mystery and action with an interesting combat system that highlights Sherlock's lightning-quick thinking while testing the player's morality.
However, if you're a casual player that's just looking to solve puzzles and crack cases, it's possible to modify combat or turn it off altogether. From the main menu:
Enter Settings.
Click Difficulty.
Choose Combat tab.
From here, you can change difficulty levels and customize the settings to your liking. For a combat-free experience, turn on the skip combat option.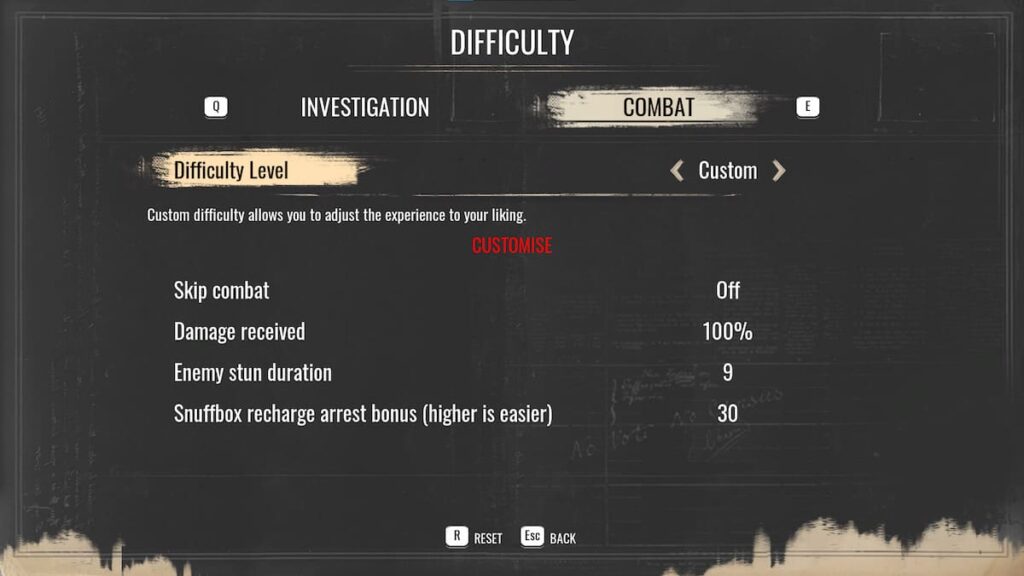 For more guides and secrets in Sherlock Holmes Chapter One, check out How Long To Beat Sherlock Holmes Chapter One and stay tuned to Pro Game Guides for continuing coverage on all of your favorite games!