Shining Nikki is a 3D dress-up game by developer Papergames. You follow Nikki and help her become a fashion icon through a narrative story as she attempts to stop Leonid from destroying Miraland. Shining Nikki combines fashion-based combat with delightful outfits, accessories, and more.
Codes will give you various rewards in Shining Nikki, like Pink Gems, Frozen Hearts, Gold, and other valuable items. These help progress and get new cosmetics for Nikki. Feel free to browse other mobile game content, like Goddess of Victory Nikke Codes and Infinite Magicraid Codes on Pro Game Guides.
All Shining Nikki Codes List
Shining Nikki Codes (Working)
Here are all the active Shining Nikki codes.
LITTLESTAR—Redeem for 20x Pink Gems, 10x Frozen Hearts: R, 10K Gold (New)
Modric0202—Redeem for 30x Pink Gems, 10x Poetry of Time, 10K Gold (New)
Shining Nikki Codes (Expired)
Here are all the expired Shining Nikki codes.
GAMECLEARED
Mercury0109
HAPPY2023
HELMET
WINNER
HBDLOEN
nADkyeTHDfjc
nADmbDQx5xUK
nADja5p86yPk
DAYDREAM
nADfRUtTxjFc
nADeAD68s34U
nADsKAd2WSCN
nADnBdD5qmSE
HAPPYMAGIC
HBDQINYI
HBDLILITH
How to redeem codes in Shining Nikki
To redeem codes in Shining Nikki, you must progress through the tutorial until you reach the option to dye your hair. After this, you can easily redeem codes. Here is how to redeem codes in Shining Nikki.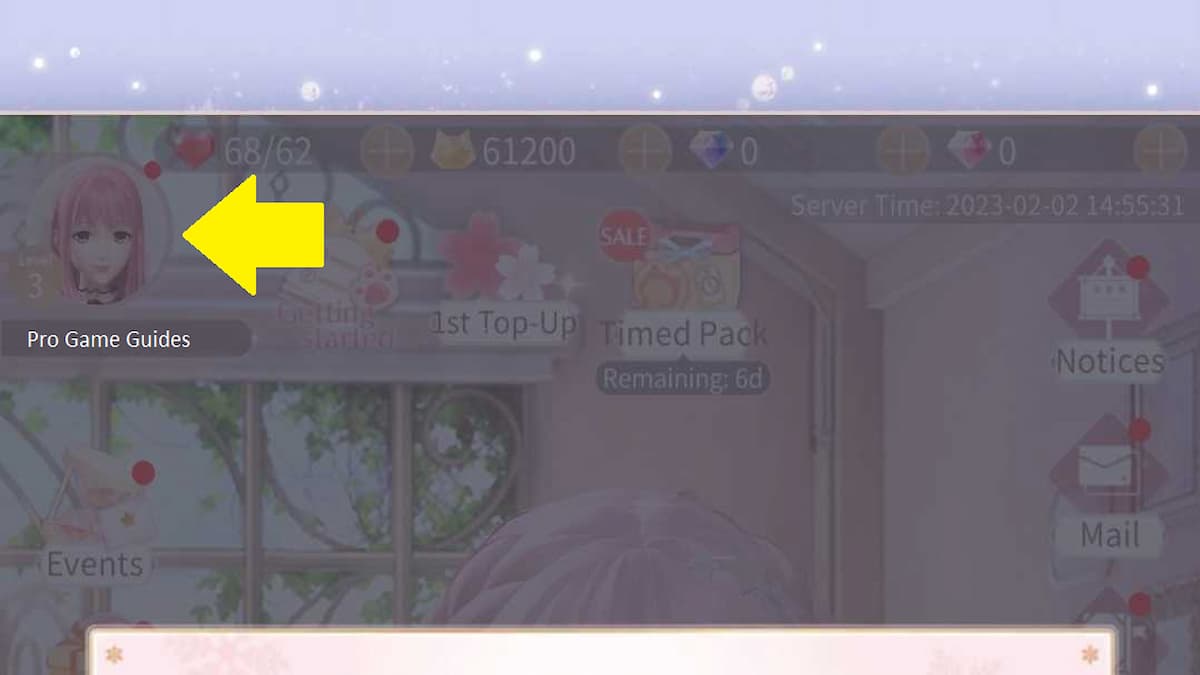 Click on your avatar profile picture in the top-left corner.
Select Settings.
Click Redeem Code.
Click the Redeem Code text field.
Enter the code.
Press Claim.
How can you get more Shining Nikki Codes?
The best way to get more codes for Shining Nikki is by joining the Shining Nikki Discord Server, following @ShiningNikki_SN on Twitter, following @ShiningNikkiGlobal on Facebook, or joining r/Shining_Nikki on their Reddit page. Be sure to bookmark this page and check back for updates to the code list.
Why are my Shining Nikki codes not working?
Shining Nikki's developer creates codes and determines how long they are active. Every code has an expiration date and a date when they go live, so you need to pay attention to this; otherwise, the code may not work when you enter it. Also, a code will not work if you incorrectly spell it, so double-check your spelling before redeeming it. To help solve that issue, bookmark this page and check back often to see if Ever Legion has added new codes or if some have already expired. If you notice that a code no longer works, let us know! We'll update the list accordingly once we verify.
How to save and share photos in Shining Nikki
To take and save photos in Shining Nikki, you must go to the Dressing Room. Here you can not only change Nikki's outfit and appearance, but you can also take photos and share them. After taking a photo, you will have various options, including Use As Avatar, Save in Album, or Share.
What is Shining Nikki?
Shining Nikki combines the thrill of quick-time-event combat with the elegance of fashion. The story follows Nikki, who has traveled back in time to stop an apocalyptic event. Your goal is to help her prevent this event while also helping Nikki with her fashion needs. Change up your appearance by mixing and matching clothes, dying your hair, and using different accessories to create a stunning look.
For more information on gaming, check out Rage Mage Codes and Evony Codes on Pro Game Guides.