It has been an option to prestige your character in Dead by Daylight since it was still in very Early Access. At the time, it was considered a good indicator for who was a veteran of the game. Before we had the list of Survivors we currently do, there were only four characters. These characters were leveled up again and again until we had the option to prestige them. In this guide, we explain how to Prestige them with Blood Points (BP).
How to Prestige a Character in Dead by Daylight
To prestige your character, follow the steps and images below. Once you prestige them to each level, you will unlock rewards that are specific to each one. Each prestige reward is a bloody version of one of the three default articles of clothing for your character.
Step One: Select the Survivor/Killer you want to prestige.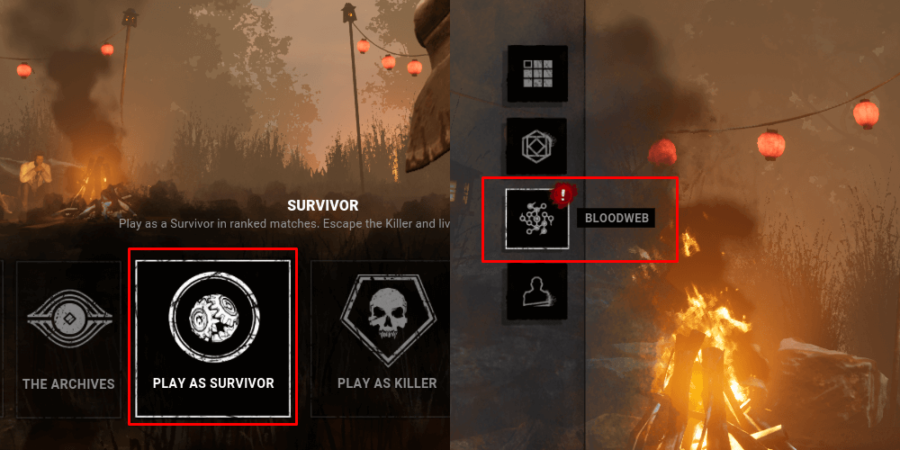 The image above shows you how to get to the Bloodweb of the character you'd like to prestige. In the example for this guide, we'll prestige Bill Overbeck. However, if you'd like to prestige a different character, select them from the list and go to their Bloodweb the same way. To prestige a Killer, select Play as Killer instead of Play as Survivor.
Related: How to Turn On Chat Filters in Dead by Daylight - Pro Game Guides
Step Two: Level up the Bloodweb.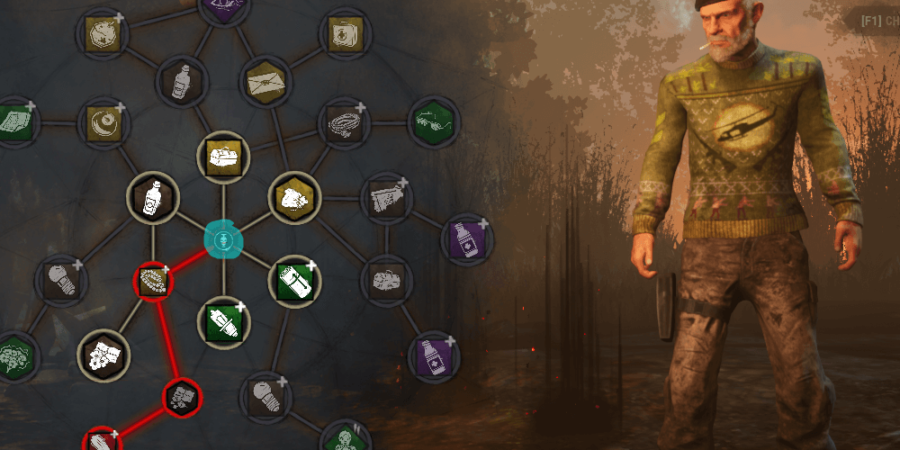 Each item on any particular level must be consumed to level up the character's Bloodweb. This can be done by either you or the Entity (once you consume enough items on one level). If you want to level up faster, we suggest purchasing the Perks from each level, which will automatically cause the Entity to start consuming items. You must reach level 50 in your character's Bloodweb to prestige them.
Step Three: Prestige at level 50.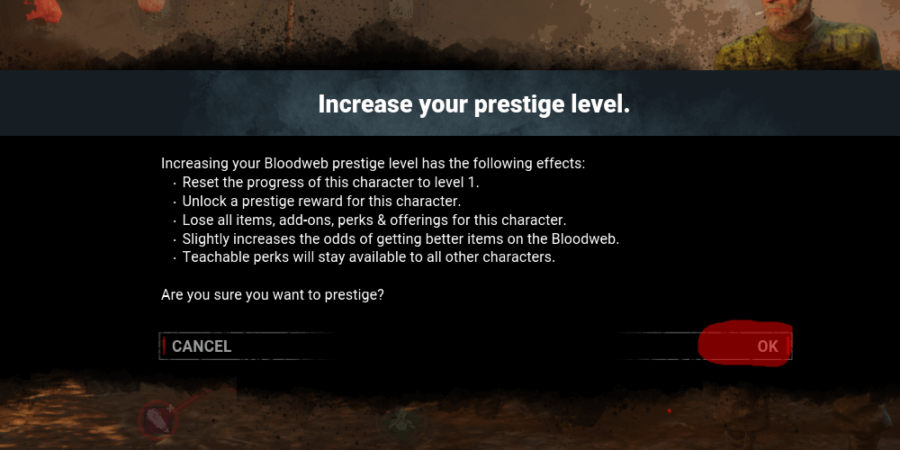 Once you have reached level 50 in your character's Bloodweb, you can prestige them. In the middle of the Bloodweb, a skull icon will appear. Purchase this icon (costs nothing) to prestige your character to Prestige Level II. This will reset the Bloodweb to level 1.
That's all it takes! Enjoy your new bloody clothing item!
Want to see the latest updates and fixes to Dead by Daylight? Check out our guide to the 4.5.2 patch, which was released on Feb. 23!