If you enjoy forging items in your favorite RPGs, then Smithing Master is your match made in forging heaven. In this game, your efforts are dedicated to smithing the most powerful weapons and armor, which can then be used across battles in various game modes.
I highly recommend claiming the codes below for Smithing Master, as they will reward you with currency and resources, which are helpful for progression. If you like unique RPGs, check out our compilation of Arknights Codes and Honkai Star Rail (HSR) Codes to not miss out on amazing, limited-time rewards.
All Smithing Master Codes List
Smithing Master Codes (Working)
MASTER777—Redeem for x100 Diamond and x100 Mithril
Smithing Master Codes (Expired)
4xn3JbDN—Redeem for rewards
7kLZWyGJjV—Redeem for rewards
skvMN1CTV691—Redeem for rewards
JOx34pEz9h2—Redeem for rewards
nCtALBpikz—Redeem for rewards
Smthmstrbtng3000—Redeem for rewards
UVeh2uz7ky—Redeem for rewards
MXSRm3Uyj—Redeem for rewards
if6MECP5ZvU—Redeem for rewards
GCqY3dpmKD—Redeem for rewards
Related: What is Zenless Zone Zero? Release date, trailer, closed beta, and more
How to redeem codes in Smithing Master
Follow the steps below to redeem codes in Smithing Master.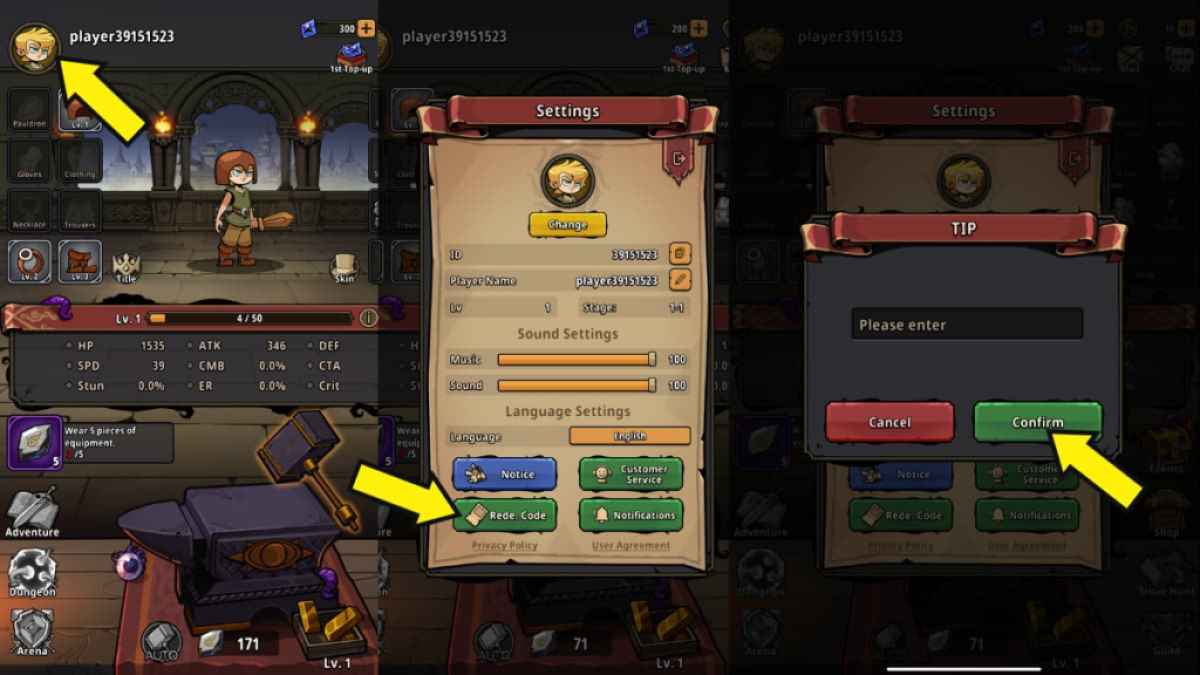 Click on the player icon in the upper left corner of the screen.
Click on Rede. Code to open the redemption pop-up.
Type the code exactly as-is in the Please enter textbox.
Click Confirm to obtain rewards.
How can you get more Smithing Master codes?
To find more codes for Smithing Master, follow the official Smithing Master Facebook page, where codes may regularly be posted. Alternatively, you can bookmark this page, as we'll constantly update it with all working codes, so you don't have to look for them yourself.
Why are my Smithing Master codes not working?
Smithing Master codes may not work for a few reasons. First, you might have mistyped it (which happens to the best of us). Make sure to type in the codes exactly as they're written above to prevent errors. Second, you might have already claimed the code before. Codes can only be claimed once! Finally, the code might be expired. If that's the case, let us know in the comments below so we can remove it from our working codes list.
How to get more free rewards in Smithing Master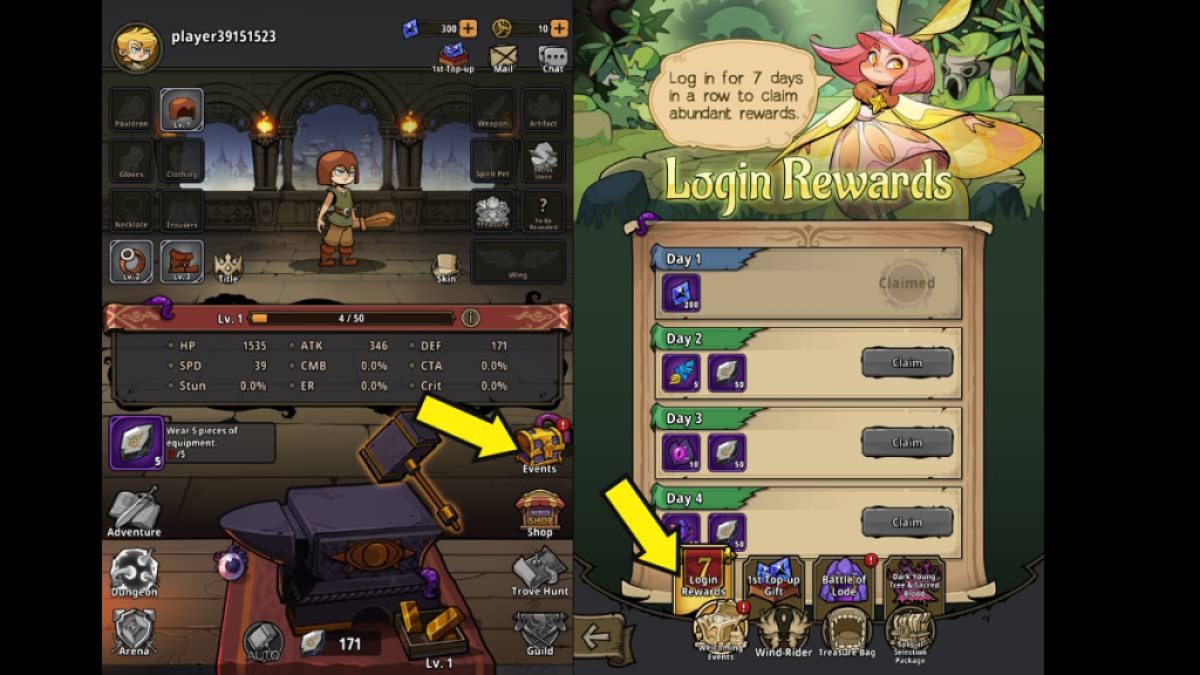 To get more free gifts in Smithing Master, click on the Events icon on the right side of the screen. Then, select Login Rewards to claim a free reward every day. The rewards get better as you build your weekly streak, and you can get particularly amazing gifts after logging in for seven days straight. I also encourage you to participate in events, which offer limited-time rewards that can be useful when you've farmed everything from the permanent game modes.
What is Smithing Master?
Smithing Master is a forging game where players use various resources and smithing combinations to craft powerful weapons and armor. Players can then test out their creations in RPG-esque battles. Players can also join guilds, participate in events, duke it out in the PvP Arena, and experience a plethora of interesting game modes with smithing at the forefront of progression.
Love smithing? Why not give Minecraft a try with our Minecraft Smithing Table Recipe: How to use a Smithing Table in Minecraft here on Pro Game Guides.