In Soccer Story, players will come across several puzzles and chests, and unlocking them gives certain rewards. There is a chest near the entrance of Crab Beach North, which you can open easily. Unlocking this chest rewards players with an Energy Upgrade Medal, essential to improve their character's stamina. Here's how to unlock the chest at Crab Beach North in Soccer Story.
How to get the Energy Upgrade from the chest at Crab Beach North in Soccer Story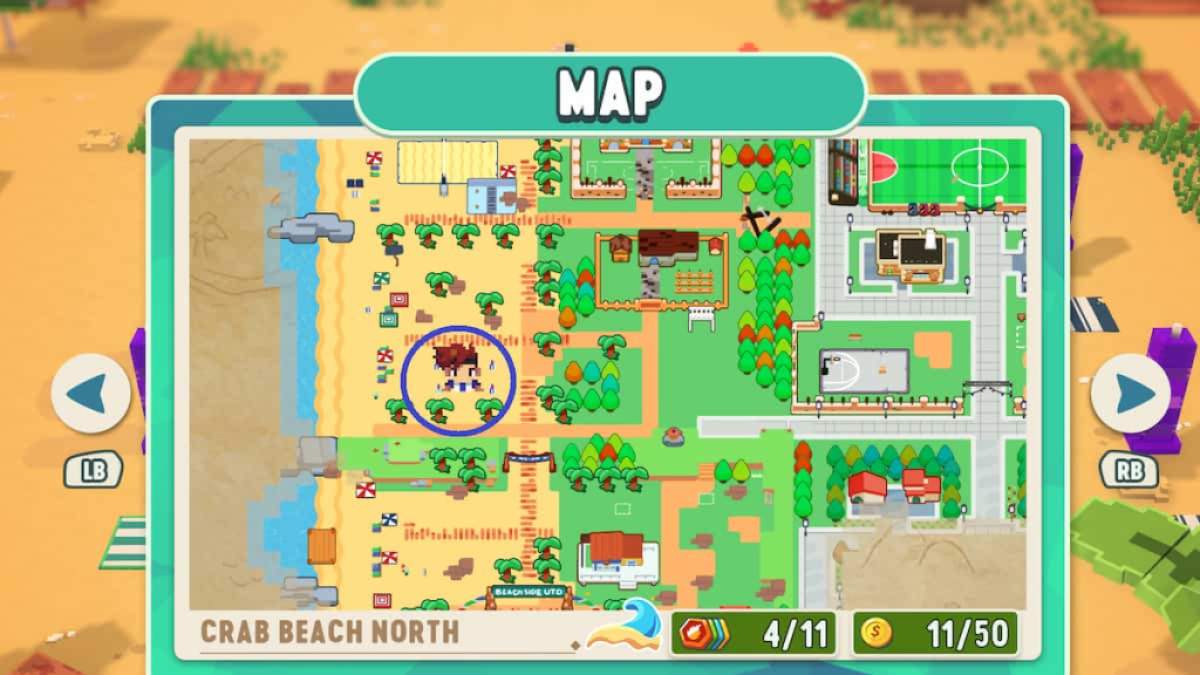 After winning the Soccertown Cup, players will get the Sand Boots. Put those on and head over to the Crab Beach North region to explore the area. The first chest you'll come across in this area is surrounded by four purple umbrellas. The chest is locked, and the only way to unlock it is by opening the four umbrellas in the proper sequence. Check the blue circle on the map image above to see the exact location for this chest.
Each umbrella has a letter engraved on it, and you must form the word 'goal' to unlock this chest. Press Y or Triangle to summon the magic ball, and press B or Square to shoot it at the umbrellas. Striking the umbrellas with the magic ball opens them, revealing the letter engraved on top.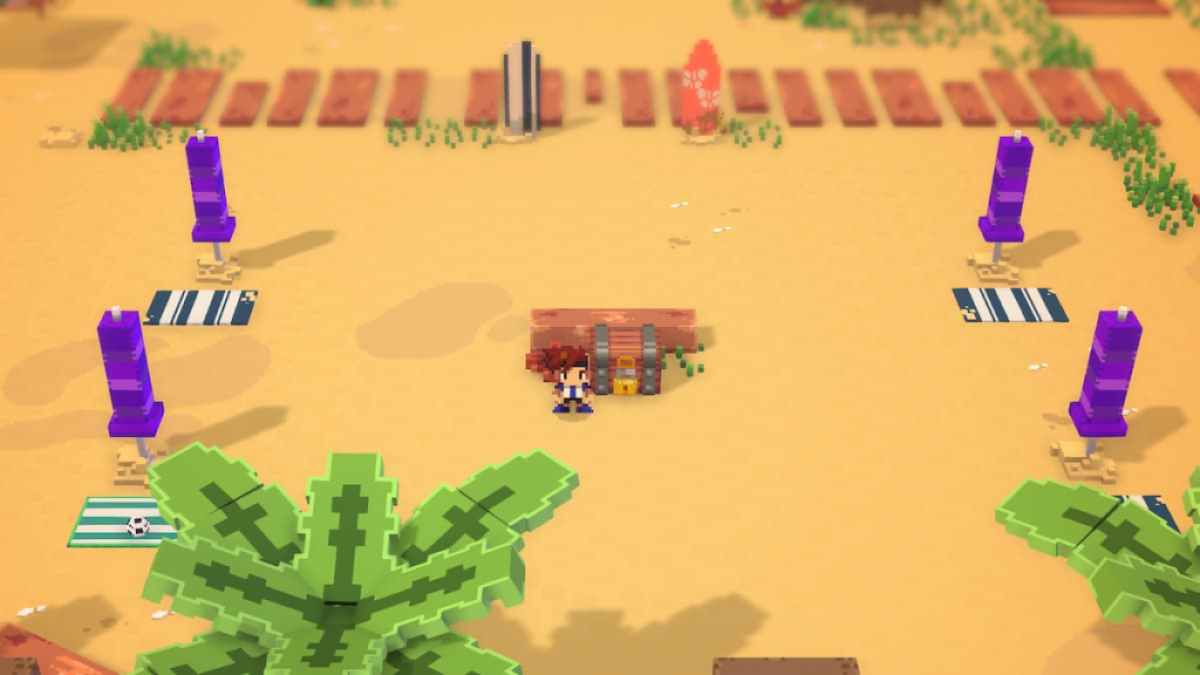 Start by standing in front of the umbrella on the top left corner and shoot the ball, this has the letter 'g'. After that, move to the umbrella in the bottom right corner, which has the letter 'o'. Move to the umbrella on the bottom left corner and shoot the ball. This has the letter 'a'. Finally, strike the umbrella on the top right corner with the ball, revealing the letter 'l'.
Opening all four umbrellas in the proper sequence unlocks the chest. Inside the chest, players will find a Energy Upgrade Medal. This item can be used to improve your Energy stat in-game. If you are looking to improve your character's stamina, then you'll need to upgrade the Energy stat in Soccer Story.
Wondering how to get three teammates in Soccer Story? Check out How to recruit three teammates for your team in Soccer Story on Pro Game Guides.