While Sons of the Forest can be a frightening game, filled with hungry cannibals and environmental hazards, there are ways to lower the tension. If you enable Big Head Mode, every creature, Kelvin and cannibals alike, will possess a disproportionately large head. This feature was added both for comedic effect and as an homage to Goldeneye 007, which awarded you with the Big Head cheat code after you completed a time trial. Here's how to enable Big Head Mode in Sons of the Forest.
How do you turn on Big Head Mode in Sons of the Forest?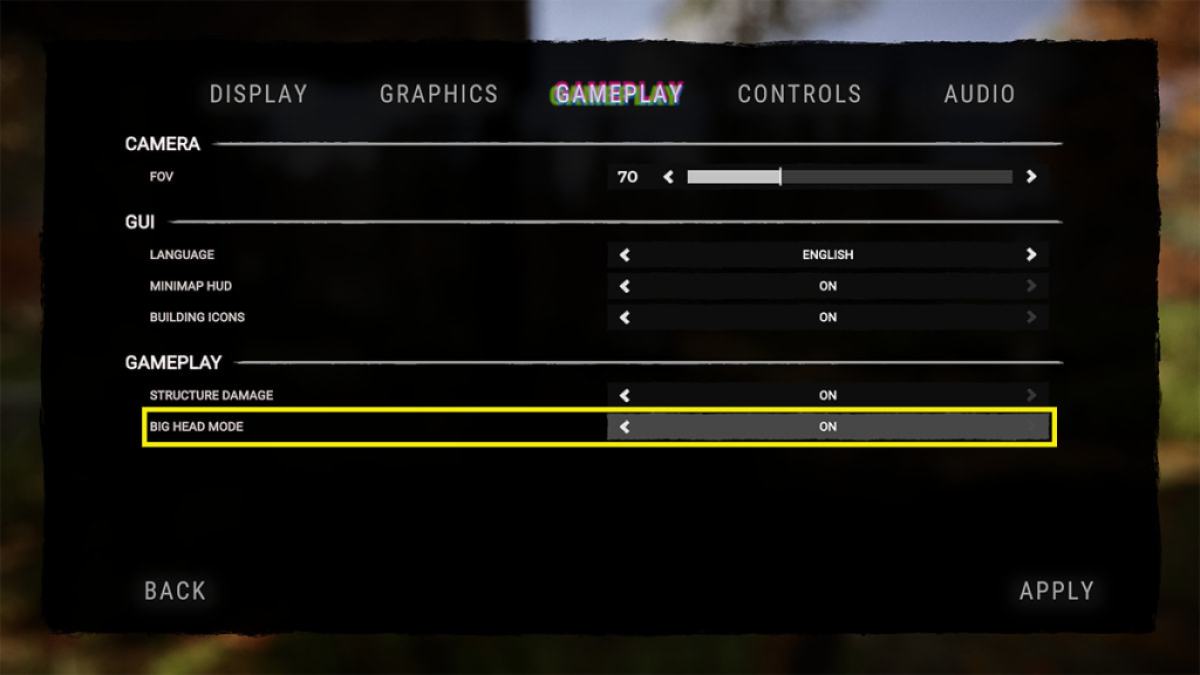 To turn on Big Head Mode, you must open the Options menu and switch to the Gameplay tab. At the bottom of the list, you should see an option named Big Head Mode. Turn this to On and press Apply to save your changes. You can enable this setting both in the main menu and from the in-game pause menu. This causes all creatures to have enlarged heads, including deer, squirrels, rabbits, and even birds. The results are hilarious and may even provide you with a tactical advantage, since you can see enemies from further away.
Aside from expanding heads, Big Head Mode does not change the base game whatsoever. This means that if you wish, you can complete the entire game with these comedic settings. However, if the novelty of this mode wears off, you can always disable Big Head Mode in the Gameplay tab of the Options menu.
For more Sons of the Forest articles, come check out How to find the Machete in Sons of the Forest here on Pro Game Guides.