The Shovel is a very difficult item to get in Sons of the Forest as it requires two separate items to get. The cave that must be explored to reach the Shovel is full of creatures that players may find difficult to get through. There are a few items within the cave that can help players get through, but on the way back, players will have to take an alternate way out. This is how to exit the Shovel Cave in Sons of the Forest.
How to get out of the Shovel Cave in Sons of the Forest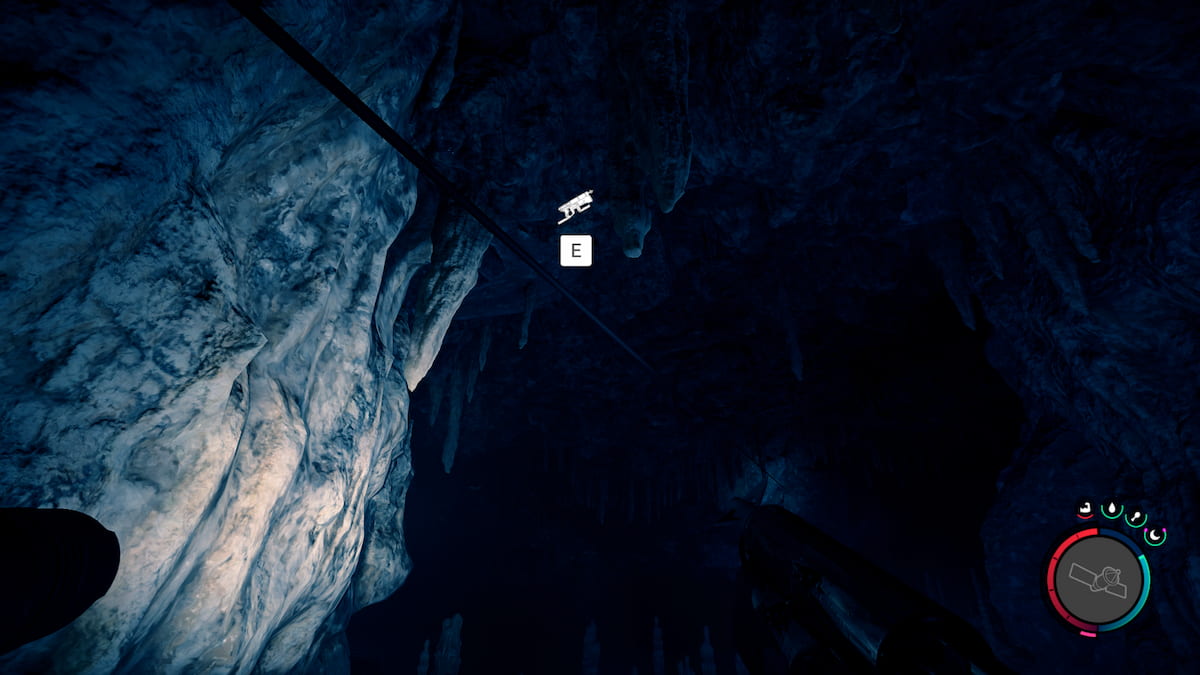 When first getting to the cave where the shovel is, players will need the Rebreather and Rope Gun to get through most of the cave. At the entrance, the Rope Gun has to be used to get to the rest of the cave and players will go down a stream of water to get deeper in. While getting through the cave, the Rebreather will have to be used to get to where the Shovel is, but any way forward is blocked off. The exit is going back through the water until a part of the cave opens up.
Related: Sons of the Forest Achievements List
A hole will be created in the wall with a creature called a Sluggy inside. Melee attacks will not work against it and players will need explosives to get out. There are containers on the side of it that contain Frag Grenades and can be used to kill the Sluggy. Players will then be free to proceed forward to the cave's exit. If players already opened up the container and used the grenades inside, they can set their tarp up to save, exit the game, and upon entering back in, the grenades should respawn.
For more Sons of the Forest guides, check out What to do at green markers in Sons of the Forest on Pro Game Guides.