The Xbox Series X/S controller took everything great from the Xbox One controller and improved upon it. The slightly smaller controller boasts improvements in design and functionality. Why not bring all of those perks over to PC gaming as well? Here is how to connect an Xbox Series X/S Controller to Steam.
Connecting an Xbox Series X/S Controller to Steam is extremely easy, and will let you use the controller with all the controller-supported games you have on Steam. All you need in order to use your Xbox Series X/S Controller with Steam is the controller itself, a USB charging cable for wired play, or a Bluetooth connection for wireless play, as well as the latest version of Steam.
Once you have everything you need, all you need to do is connect your Xbox Series X/S Controller to your PC, either with a USB cable or via Bluetooth. When it's connected, just start up Steam and go into Big Picture Mode.
Once in Big Picture Mode, navigate to the Settings cogwheel in the top right corner. Within those settings, you will see a sub-menu titled, Controller. Click the Controller Settings button under that sub-menu. There you should see a list of checkboxes as well as your connected controller at the bottom.
Now just check the Xbox Configuration Support box and your controller will work with Steam games.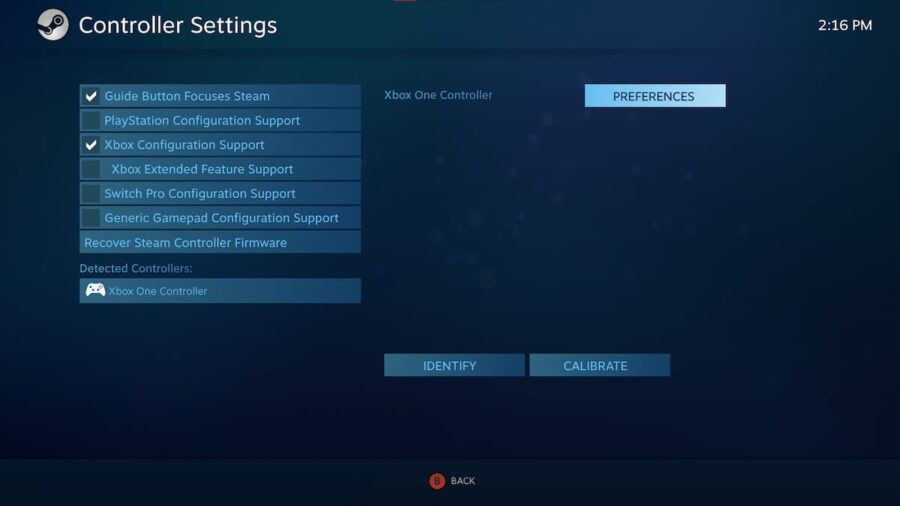 Finally, if you click on your connected controller, you will be able to pull up that controller's preferences. The controller layout will be default as in most games, but you can edit this layout to fit whatever needs you may have. You can also click the Xbox Extended Feature Support, to use some of the extra features the Xbox Series X/S controller offers.
There you have it, that is how to connect your Xbox Series X/S controller to Steam. As long as they support a controller, you can play your favorite games on your PC with the comfort and functionality of your Xbox Series X/S Controller.
For more Steam guides, check out How to uninstall Steam games right here on Pro Game Guides.