Stranded: Alien Dawn is a planet survival sim where you control a small group of marooned colonists who have crash-landed on a dangerous alien planet. I've been loving it for the unforgettable movie script scenarios it continuously throws up as your ragtag shower of survivors do their best to scupper your nice, neat plans by being unpredictable (definitely not my fault, oh no). So if like me, after your nth comedy wipe, you're on the hunt for a bit of an easier start to life check out our list of the best Stranded: Alien Dawn seeds.
Best Stranded: Alien Dawn Seeds
What makes up the best Stranded Alien Dawn seeds I going to depend a little on your style of play. Each seed you choose to start with is going to give you certain advantages, such as resources that are plentiful, early walk-in survivors, or a good starting location to build. But they will equally offer their own challenges, such as needing to move from your starting position or a dearth of a key ingredient in the build process. But whatever your process, you will find a seed to suit you below.
Related: Best Building Games on PC
To specify a particular seed that you want to start with, go into the Settings menu, scroll down to Modifiers, and simply enter the seed code (in caps with the hyphen, when required) to start with the following starting setups. As the game is still being patched, some of these seeds may cease to work. If this happens to you, let us know in the comments. Or if you find a particularly juicy code yourself, share it below with other players.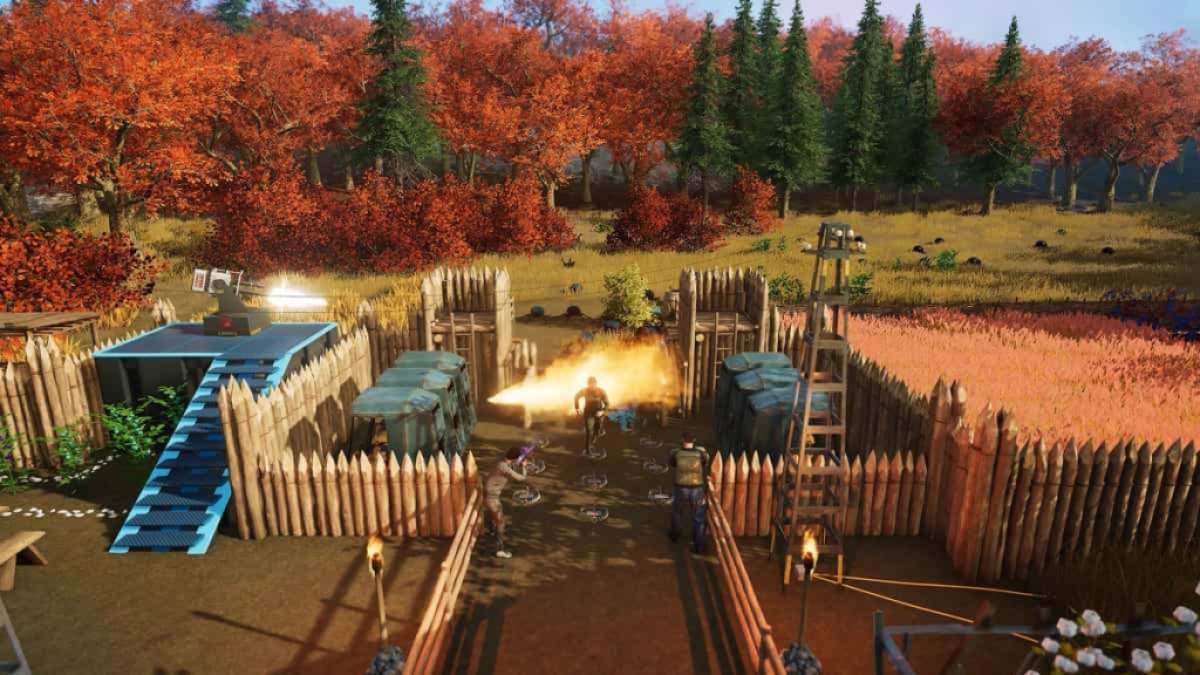 10. MOTOR-FIGURE seed
If you want to get a large team of survivors quickly, the MOTOR-FIGURE seed is definitely worth a try. You'll get an early walk-in, with another two survivors easily accessible nearby. Your Starting Breakthroughs are Battery Optimization, Carbon Armor, Meat Printing, Printed Components, and Sleep Training.
9. CALM-TUNE seed
One of the best things about the CALM-TUNE seed is that you'll start with a Lightning Rod, which is a tasty bonus. You'll soon be joined by a walk-in survivor too, which is a big help. In terms of Starting Breakthroughs, you have Battery Optimization, Carbon Wind Tubes, Fuel Fermentation, Improved Laser Pistols, and Printed Components.
8. YOUTH-ORDER seed
If you want an alternative to the popular LLL seed (see below), check out YOUTH-ORDER. It has a very similar landing, but a different set of Starting Breakthroughs. I was also spoilt with several easy-to-find survivors, while there is a solid selection of resources. Balloon Optimization, Carbon Armor, Carbon Wind Turbines, Fuel Fermentation, and Improved Railgun will be your Starting Breakthroughs.
7. TOWER-POETRY seed
If you're looking for a fight, you'll find a very large nest nearby when you start out with the TOWER-POETRY seed. There are plentiful resources close by. Plus, your Starting Breakthroughs get you up for the fight, thanks to Battery Optimization, Carbon Armor, Graphene solar cells, Improved Laser pistols, and Improved Railgun Snipers.
6. DUMA-KEY seed
If you want to start with a walk-in survivor in your first week plus a steady supply of Beef Berries, Grain Grass, and Chew Root, then the DUMA-KEY is a great seed to start with. However, trees are pretty hard to come by which can certainly slow you down, and there is a nest quite close by. With this seed, you'll have Battery Optimization, Fuel Fermentation, Hay Cloth, Improved Solar Cells, and Printed Components as Starting Breakthroughs.
Related: Best Survival Games on PC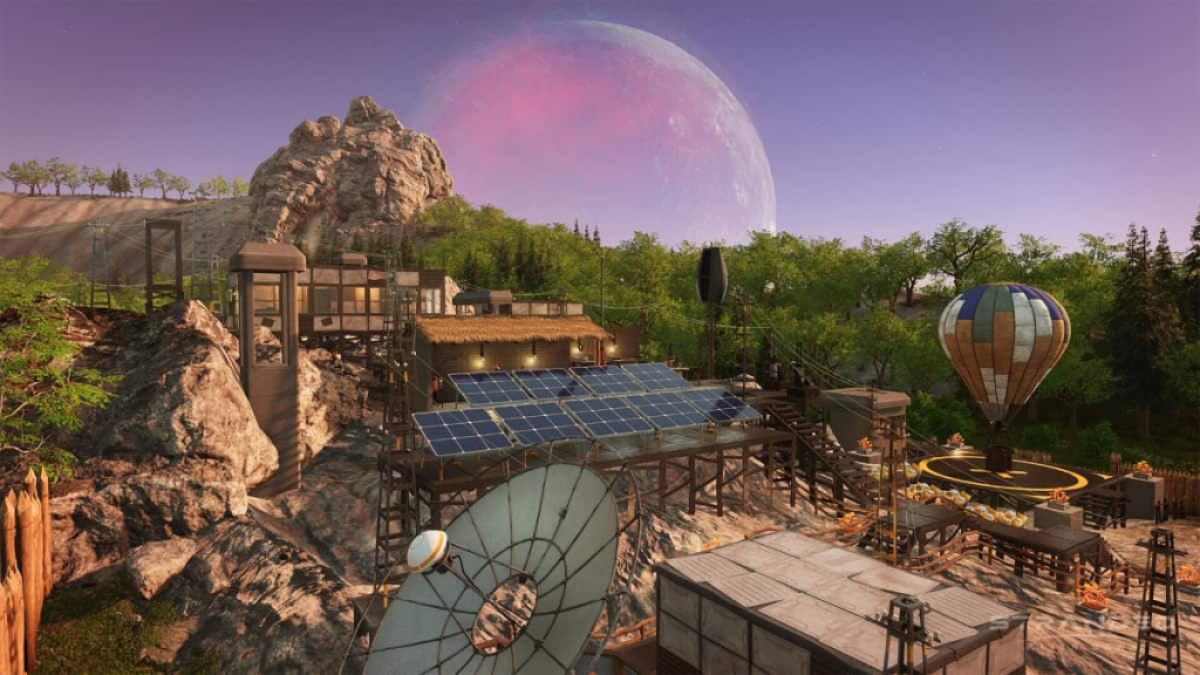 5. COW-ZONE seed
Welcome to the green, flat, and resource-heavy world of the COW-ZONE seed. Again, you'll get a walk-in survivor turning up in your first week, while you can quickly plant trees (which are a little scarce, but manageable) to make up for the one major resource you're lacking. Starting Breakthroughs are Balloon Optimization, Battery Optimization, Chitin Synthetics, Improved Railgun Snipers, and Sleep Training.
4. FOLD-BUY seed
Arguably the best thing about the FOLD-BUY seed is the starting location. You'll have a nice large, convenient area of flat ground, right where you crash to start building and planning your base. You'll get a relatively early walk-in, while most resources (except tall grass for Wheat) are relatively close by. Also, the closest nest is quite a distance away. As for Starting Breakthroughs, it's going to be Battery Optimization, Carbon Wind Tubes, Fuel Fermentation, Graphene Solar Cells, and Ore Prospecting.
3. POWER-OVERWHELMING seed
If you want to quickly get into the action, check out the POWER-OVERWHELMING seed location. You'll start on a cool mountain plateau with enough room to build a solid base. Once you've dealt with the very nearby nest, that is. After a hectic start though, this seed calms down into a relatively easy place to defend with no nearby predators, while you'll also get an early walk-in survivor. Hay Cloth, Hay Sausage, Improved Laser Pistol, Meat Printing, and Sleep Training are your Staring Breakthroughs.
2. LACK-SHIFT seed
I think this might be my favorite so far, although a large number of local bug nests may put some players off. The LACK-SHIFT seed puts you in an area with two nice choices for your base, with a large inland and slightly smaller (but workable) lakeside one nearby.  There is also at least one guaranteed early walk-in, abundant resources, and animals nearby. The Starting Breakthroughs for this seed are Battery Optimisation, Carbon Armour, Carbon Wind Turbines, Improved Laser Pistol, and Improved Solar Cells.
1. LLL seed
Starting by a large lake makes the LLL seed both picturesque and resource-rich, with the gorgeous scenery helping make this the most popular seed we've found. You'll also get an early walk-in survivor. Starting Breakthroughs are Battery Optimization, Carbon Wind Turbines, Chitin Synthetics, Graphene Solar Cells, and Printed Components.
In the long run, though, putting in random words and exploring brand-new locations is a large part of the fun in Stranded: Alien Dawn. So if you do find some great seeds, do let us know in the comments below.
You'll find loads more list guides here at Pro Game Guides, including our Best Games like RimWorld and the Best Minecraft Meadow Mountain Seeds.