After a long hiatus from streaming after Twitch banned him from the platform for unverified reasons, it looks like Dr. Disrespect will be making his long awaited return to gaming on YouTube. He has posted a new song on his channel, and during a brief Instagram live session mentioned that he will be making his return on August 6th, 2020!
His first stream appears to have started at 1:30 PM PT. You can watch it here:
While the reasons behind is termination from Twitch are still unclear, it looks like DrDisrespect is not going to allow it to slow him down. He will be returning to streaming, where the information was first released via his Instagram via video you can watch here. He also released a new single called Red Skies on his YouTube page and other social media channels. You can watch the video and listen to the sultry sounds of his voice in the following video:
It appears he will likely be headed to YouTube, this is due to the fact that his channel now has the ability to purchase a membership. If you're generally a Twitch viewer, then this is pretty much the same as a Subscription. You get similar perks, such as a bad near your name and the ability to use custom emojis.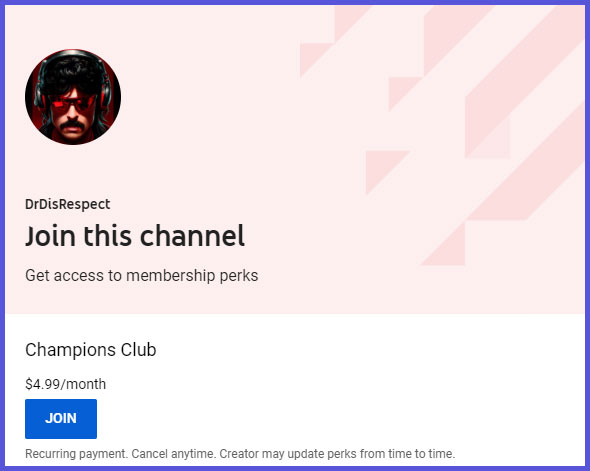 Whether or not this is a permanent move to YouTube remains to be seen. It does seem like the likeliest option for a streamer of his stature, but until it has been officially announced we won't know for sure.