Our Subnautica: Below Zero Snowfox Guide will walk you through all the information you'll need to know on this new vehicle.
Subnautica: Below Zero Snowfox Guide
The Snowfox or Hoverbike is a unique vehicle to Subnautica: Below Zero that can be only used on icy terrain, That being said, you will find everything you need to know on how to craft it, upgrade it, and its recipe below.
Hoverbike Area
There's an area that looks to be made specifically for riding around the Snowfox. Use the command "goto hoverarea" and there's a lot of surface area to drive around on plus some sweet jumps! If you don't know how to use commands, check out our Subnautica: Below Zero Cheats Guide!
How to build Snowfox
To craft a Snowfox you are going to need a Hoverpad first, so here's what you need to build it.
Two Titanium
One Wiring kit
Once you have the Hoverpad, you will be able to build the Snowfox with the following materials
Two Titanium
One Lubricant
One Battery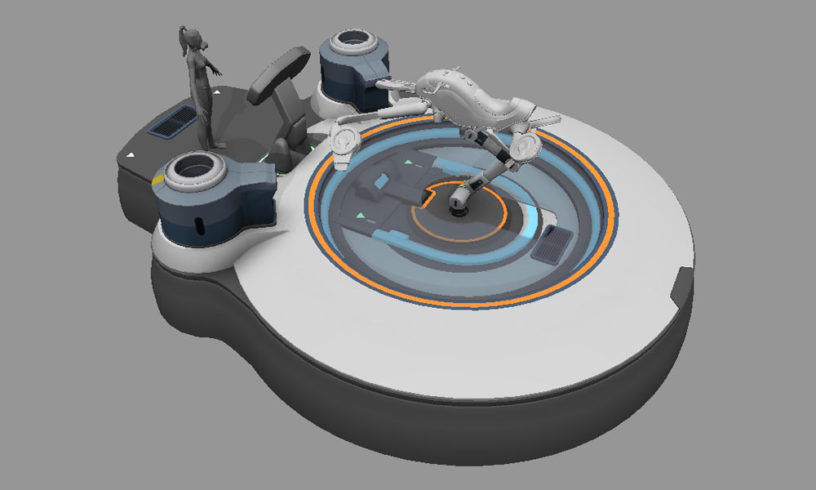 How-to Use & Snowfox Controls
There isn't much to controlling the Snowfox. You can press Shift to activate a speed boost, and Right Click will enable and disable the headlights. The other controls are standard vehicle movement using W, A, S, D.
Snowfox Upgrades and Customization
We don't have a list of the exact upgrades and ways you can customize the Snowfox yet, but we do know that there will likely be two upgrade slots according to the Trello. They also were planning to have the following upgrades available:
Acceleration
Boost Intensity
Max Speed
Power Efficiency
Silent Running
For more on Subnautica, we recommend checking out both Subnautica: Below Zero – How-to Get the Habitat Builder and Subnautica Aurora Door Codes.