Tchia is a cozy and charming adventure inspired by the real-world island of New Caledonia. While developer Awaceb took some liberties, the world of New Caledonia is easily recognizable in Tchia. Being able to experience this culture through Tchia's world and gameplay enhances the thrill I experienced during my playthrough but doesn't distract from how fun the core gameplay is.
Story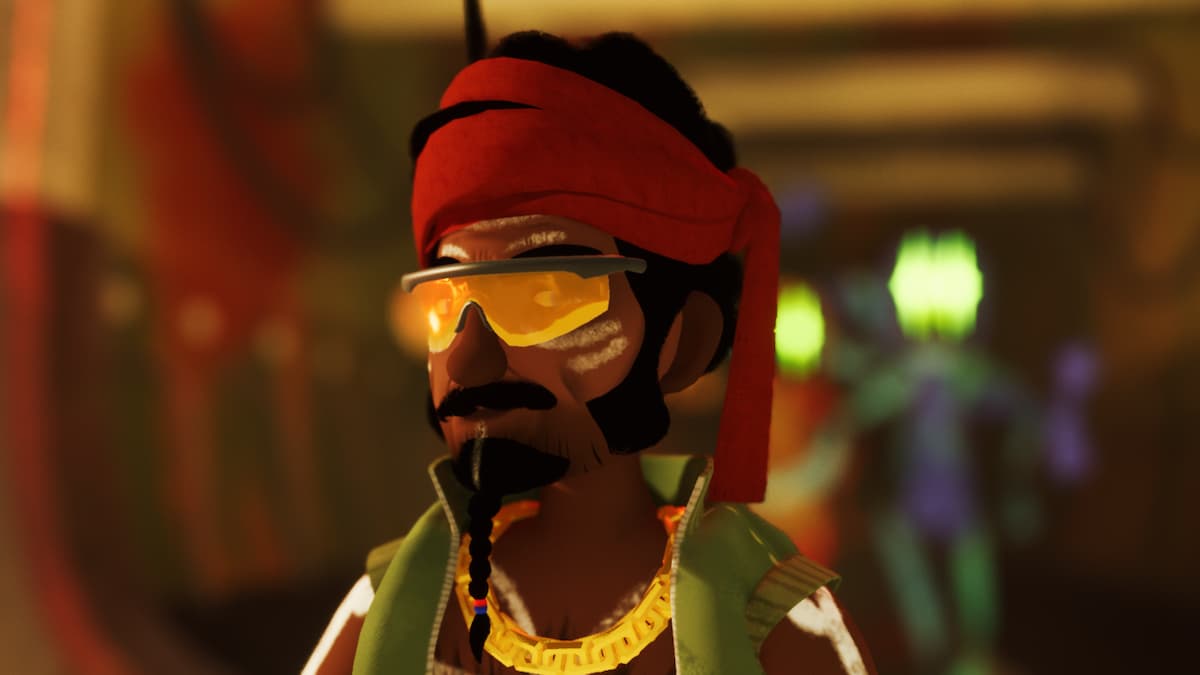 Tchia tells the epic story of a young girl named Tchia and her mysterious ability to soul jump. While the game features a charming art style and light-hearted adventure, there is a darker side to Tchia's story. This kicks off with the intro and ramps up with the kidnapping of her father. Throughout the game, I met delightful characters and helped however I could. Ultimately, the story is not the main draw of Tchia, but it frames the narrative and showcases the game's strengths.
Developer Awaceb took great pains to bring the people, culture, music, and heart of New Caledonia to life in Tchia. The inspirations of this entire island are plain to see at every step. Many local customs and mythology are present here, and learning about them through the game impacted me far more than I anticipated. Because of that, I want to visit the island myself and experience Tchia's and New Caledonia's life.
Score: 4/5
Art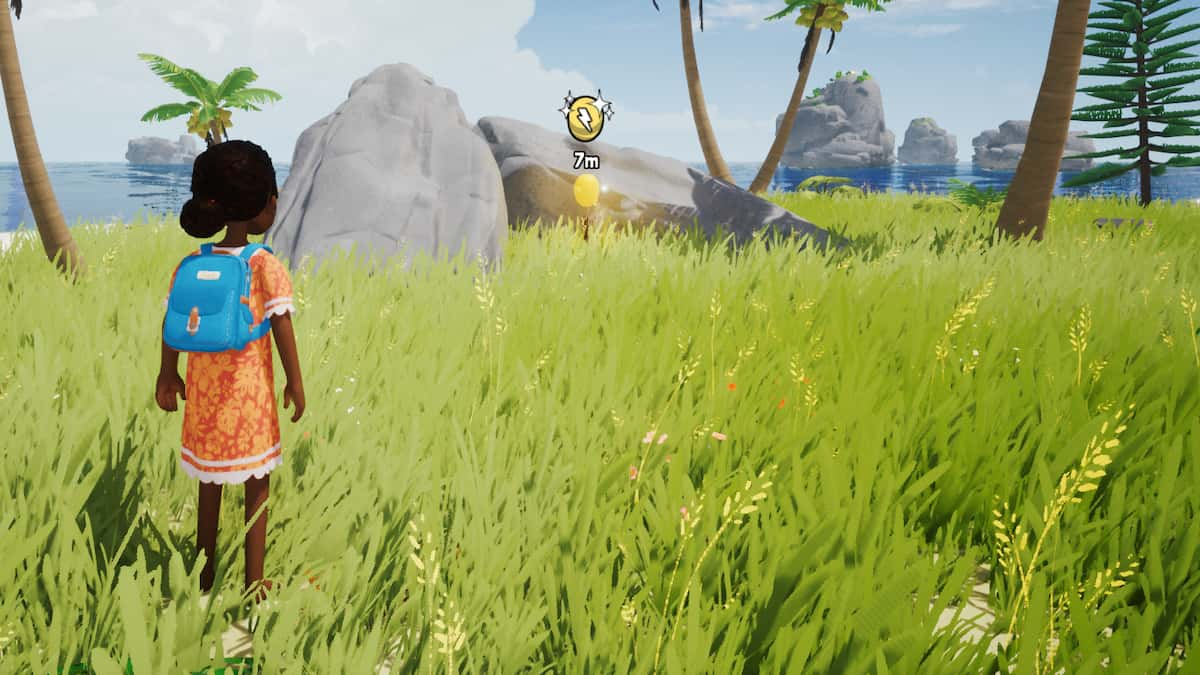 Tchia's art direction is gorgeous and full of life. The way trees and the water move alone made me sit and enjoy the sights. Combining this with the charm and thrill of discovering new points of interest and locations drove me to continue exploring. I also loved the vast customization options for Tchia, allowing me to change up my outfit for any occasion.
The only area I found that could use improvement were some character models, object detail, and the cities, particularly Aëmoon. The transition from the lush and beautiful environments on the island to the dull and drab city was surprising. You spend most of your time exploring the island. Still, with the city playing a significant part in the story and being so large, it was disappointing not seeing the same level of detail and attention poured into this aspect.
Score: 4/5
Gameplay
Where Tchia shines the most is its exploration. While she has numerous abilities, the absolute joy of exploration comes from soul-jumping into various animals and objects. These expand Tchia's abilities, allowing her to fly as a bird, run swiftly as a deer, or discover secrets she may not have been able to in her normal form. I found myself soul-jumping into any object or animal to see what each new form allowed me to do. One of my favorite moments was taking over a skateboard, only for it to throw itself sideways down a mountain instead of rolling on its wheels.
While exploring Tchia is an absolute joy, I spent a good bit of time running from one point to the next, with little interest in between. Mini-games were found dotted around the island, as well as collectibles, but these were momentary distractions and did little to elevate the emptiness between points of interest. Another area where Tchia suffers is its combat. I would have preferred not having combat rather than the simple and shallow mechanic in the game.
Score: 3/5
Sound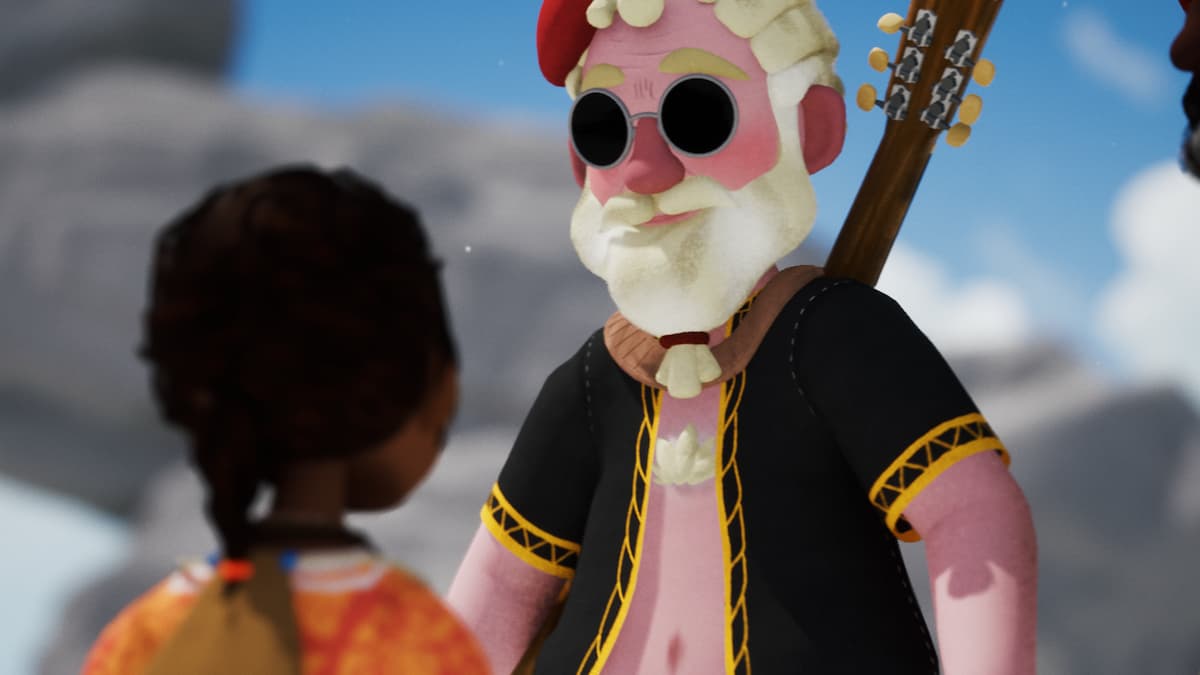 The sounds, voices, and language of New Caledonia make Tchia feel alive. Awaceb's dedication to preserving and showcasing the real-world culture in Tchia is incredible. From the sounds of animals to the music, I would bob my head to the beat and sometimes stop and listen to the soundtrack. Sound also directs the player, as I would hear some animal cry and immediately seek it out and discover a new species.
This also extends to the fully playable ukelele Tchia can play. It immediately brought nostalgic memories from The Legend of Zelda series, as Tchia can use the power of music to change the time of day, discover secrets, and more. The game offers an autoplay mode for those not musically inclined, but I highly recommend diving into the ukelele and experiencing how delightful it is.
Score: 5/5
Verdict - A delightful, fun, and lighthearted cultural experience
Tchia is one of the most delightful games I've played. While some areas seemed forced, such as combat, the overall experience of exploring the islands, meeting its residents, and discovering various soul-jumping abilities kept me enthralled throughout my time. Awaceb's journey into New Caledonia's culture and stories is prominently featured in Tchia, making the journey all the better.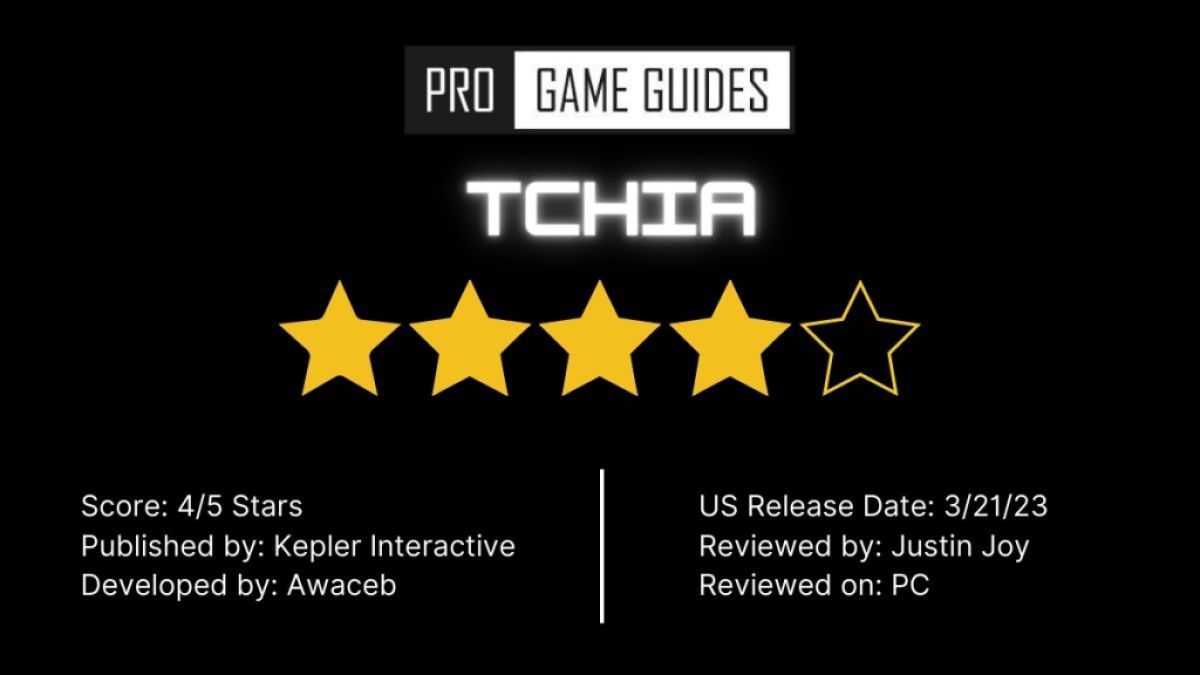 For more information on gaming, check out Zelda Tier List – Best Legend of Zelda Games, Ranked and All Legend of Zelda games in order – release date, chronological, timeline on Pro Game Guides.