In the Uncharted Realms set of Teamfight Tactics, 12 dragons entered the playing field. Each of these dragons provides a massive buff to a specific trait, although they do take up two unit slots on the board. When playing a game of TFT, it can be difficult to decide which dragon to purchase, due to their high cost. Here's a ranking of all dragons in TFT Dragonlands.
All dragons in TFT Uncharted Realms set, ranked from worst to best
12 - Nomsy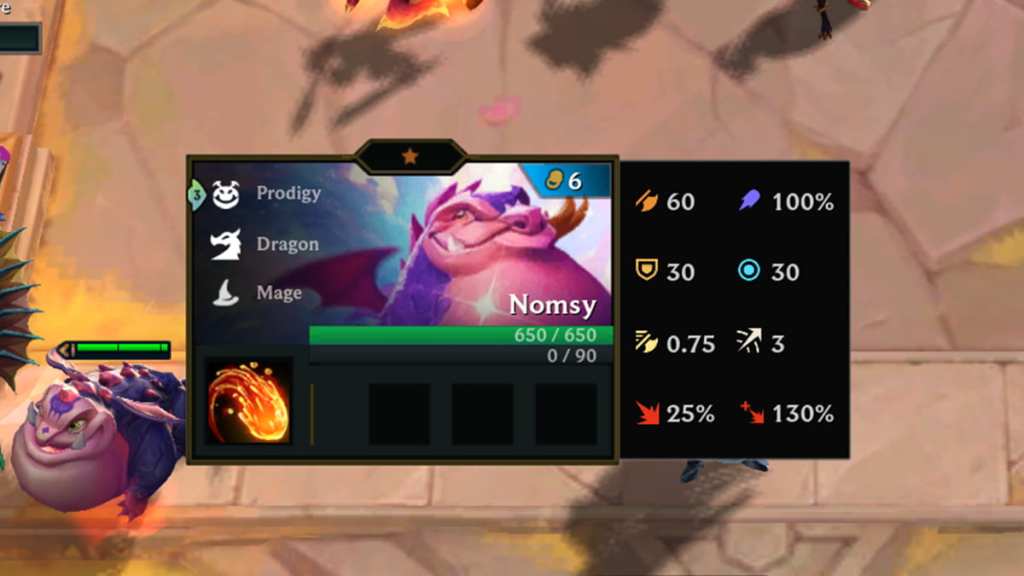 We hate to speak negatively about this adorable creature, but Nomsy simply doesn't secure a spot in the current meta. Although he does spawn Tristana, Heimerdinger, or Lulu on the battlefield as a free unit, they are not too effective either, creating a difficult situation for Nomsy. We'd love to give Nomsy a hug of apology, as he is unfortunately the least powerful dragon in this set.
11 - Tyrant Swain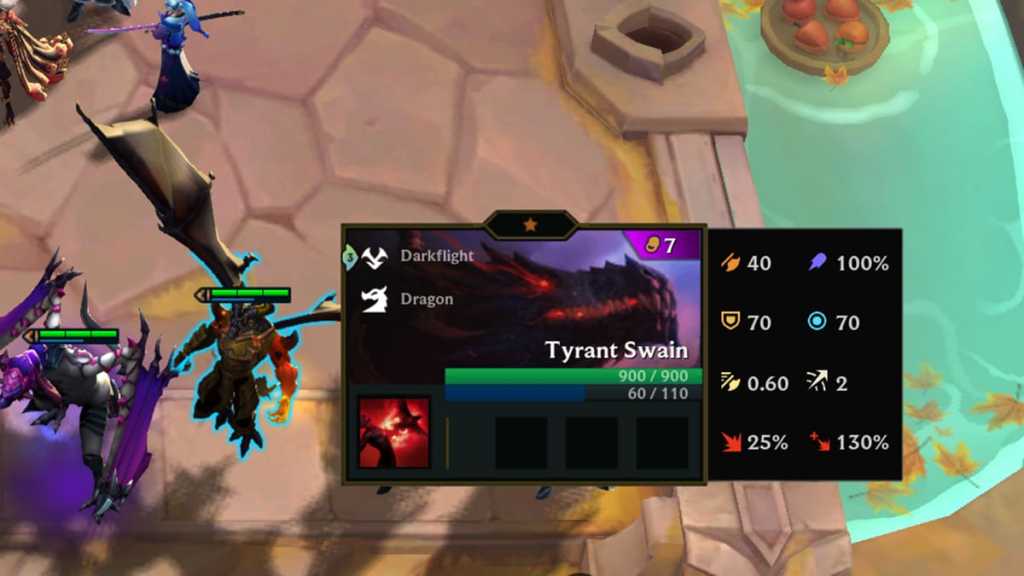 Tyrant Swain has a decent amount of lifesteal, but this is one of his only advantages. He also provides a buff to the Darkflight trait, although this trait is less than ideal in the current meta. For a seven-cost unit, Swain doesn't live up to his expectations, and players are better off spending their gold elsewhere.
10 - Idas
Idas specializes in the art of sustain, healing herself and shielding others with her ability. Idas is primarily a defensive unit, since she does not possess many offensive abilities, other than improving the attack speed of her allies. If players are desperate for a tank, Idas is a decent option, but she lacks the utility of other fellow dragons.
Related: Teamfight Tactics (TFT) Champions Tier List (October 2022) – The Best Units in the Game!
9 - Sohm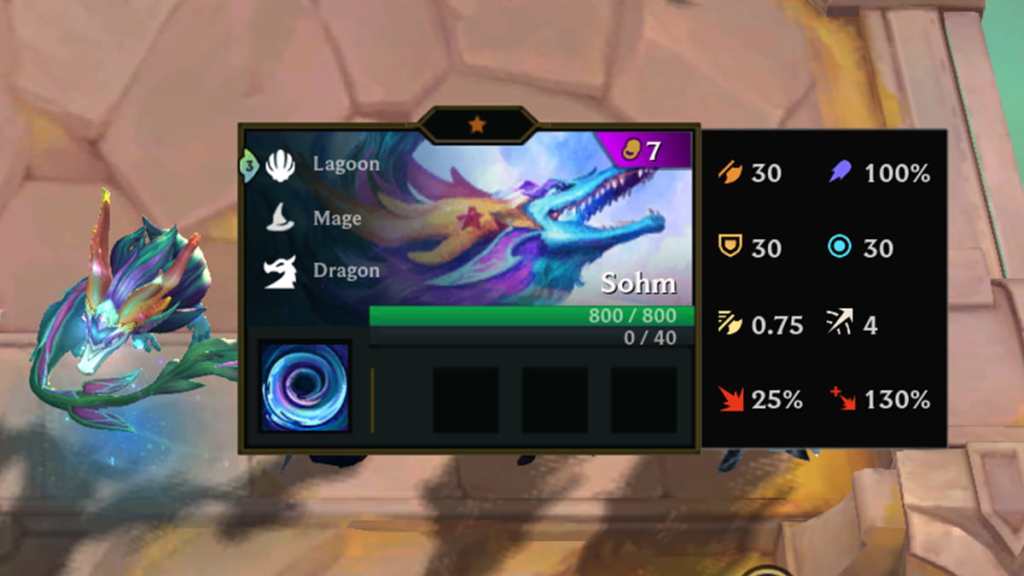 Sohm is most powerful in extended fights, making him a sub-optimal choice for fast-paced combat. He is only able to achieve the maximum potential of his Tideblossom ability after three casts, and although he has a mere 40 mana, activating his fourth cast still takes an excessive amount of time. This makes Sohm highly situational, as he requires both mana regeneration items and mage items to be effective.
8 - Sy'fen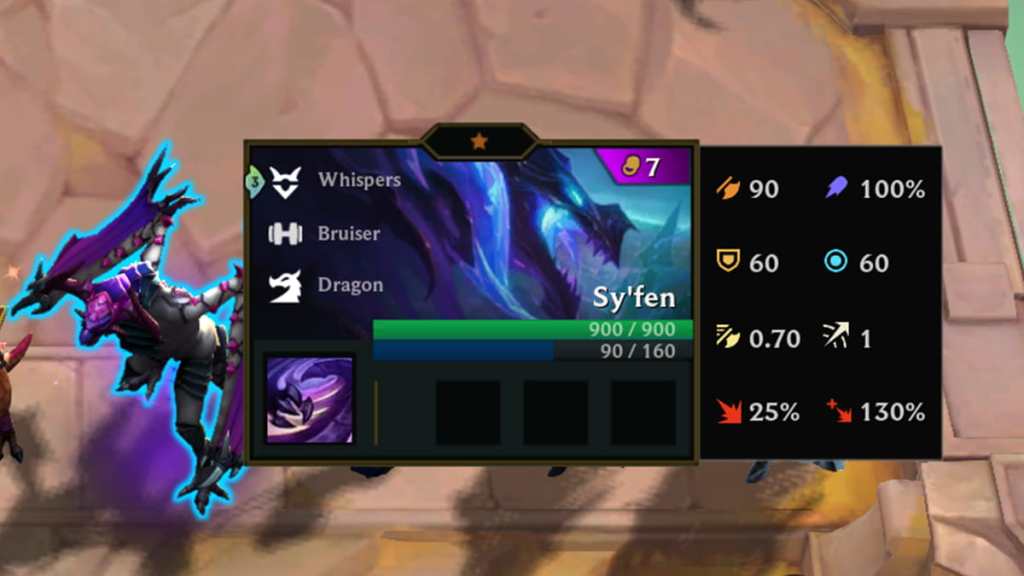 Sy'fen is an impressive carry when stacked with items like Bloodthirster and crit chance items, although pursuing her respective Bruiser Whispers team composition can cause players to take early damage. Before Sy'fen, the most reliable source of damage is Sylas, leaving players purely on the defense until they can acquire their first damage dealer.
7 - Daeja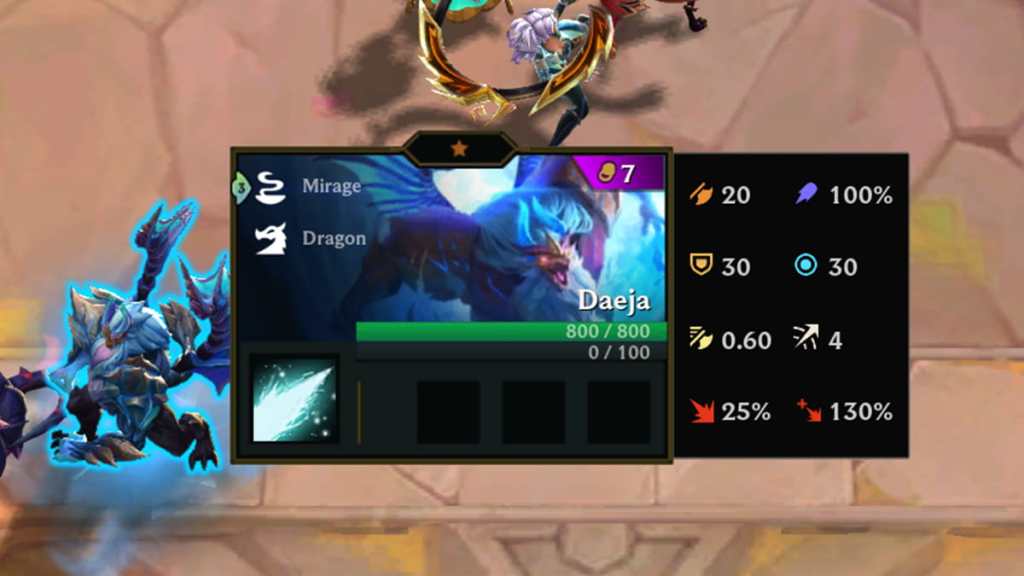 Daeja is an effective damage unit, especially with Jeweled Gauntlet and other items that increase Ability Power. Her ability is a game-changer in clutch situations, even more so if it can execute opponents. Although she is a Mirage unit, she doesn't require a Mirage team composition to be effective.
6 - Zippy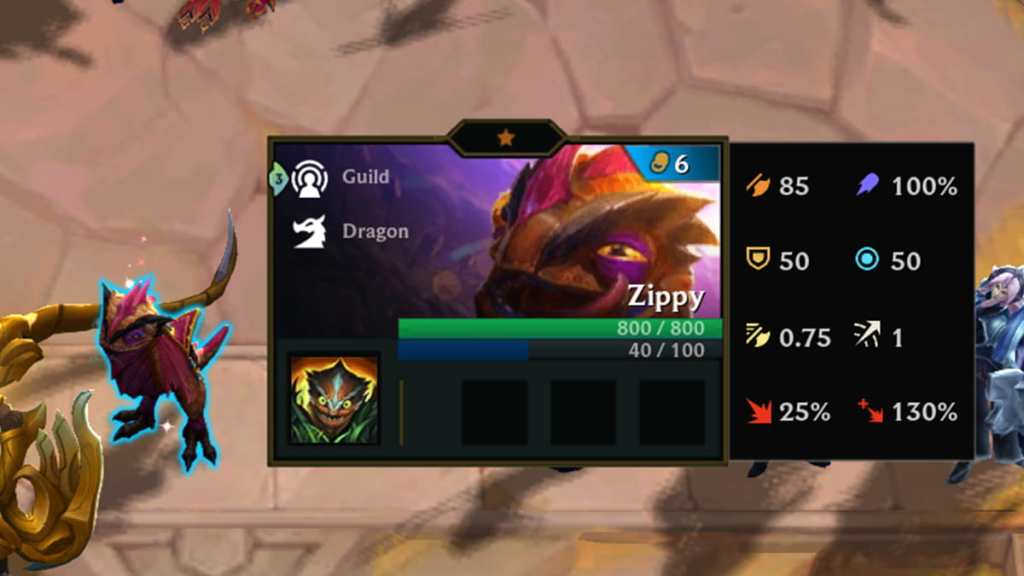 Zippy thrives in close combat, launching between enemies to deliver lethal blows. He is surprisingly vicious, taking the highest health enemies out of commission for a few moments. Zippy is both a tank and damage dealer and can become a reliable carry with items like Infinity Edge. He also grants all Guild members Armor and Magic Resist as a bonus.
5 - Shi Oh Yu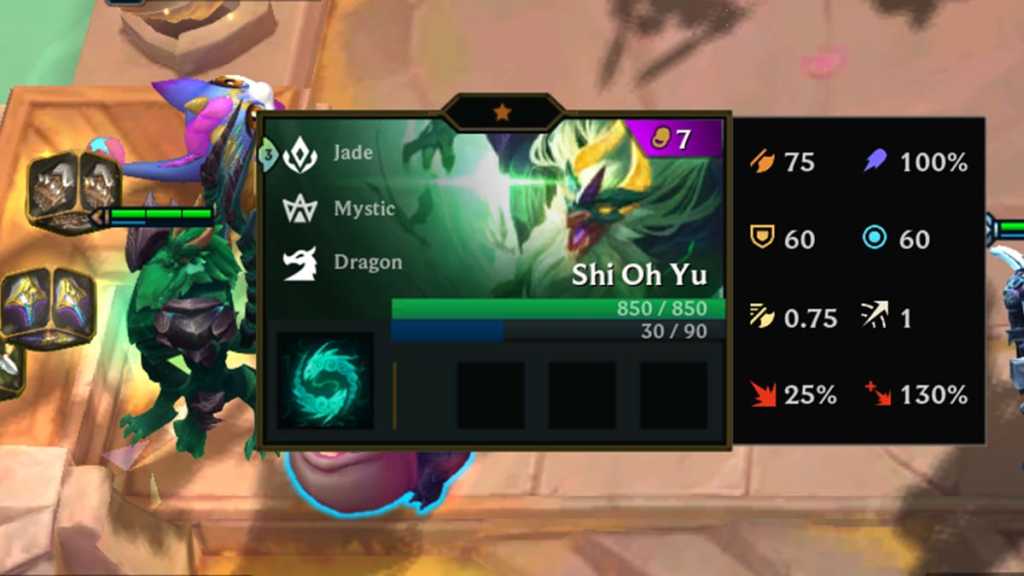 Shi Oh Yu is excellent at crowd control and tanking hits for her allies. Her ability steals the spotlight, granting her damage reduction and allowing her to knock up enemies. She is most effective with items that enhance her Attack Damage, since both her attack and ability damage scale off this stat.
Related: Teamfight Tactics Hotkeys – TFT Shortcuts You Should Know!
4 - Ao Shin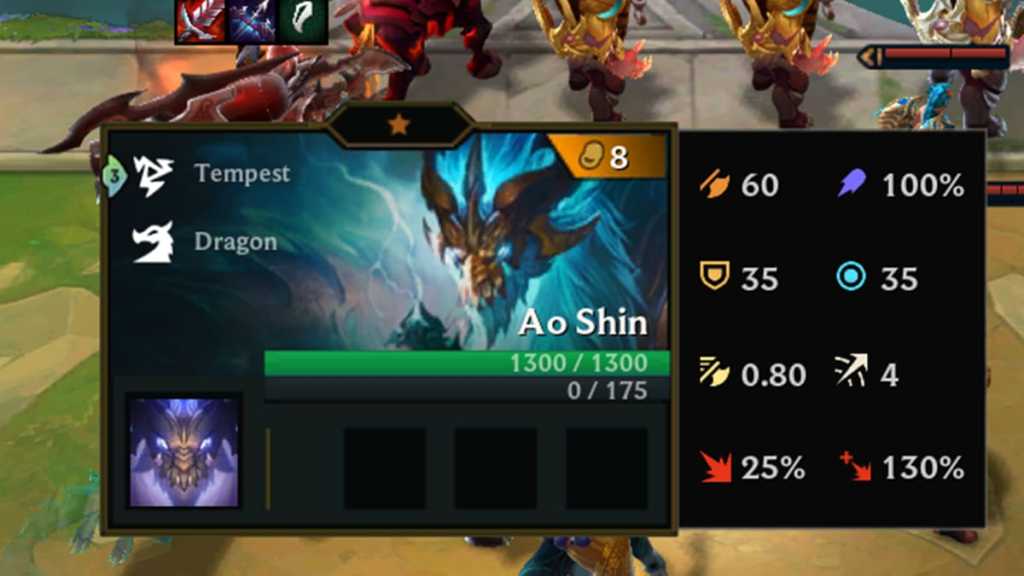 Ao Shin is a damage machine when paired with Ability Power items and mana regeneration. His ability both deals damage and saps mana from enemies. Despite his boost to the Tempest trait, he doesn't require a full Tempest team in order to be effective. In late game, Ao Shin can be a deadly carry.
3 - Aurelion Sol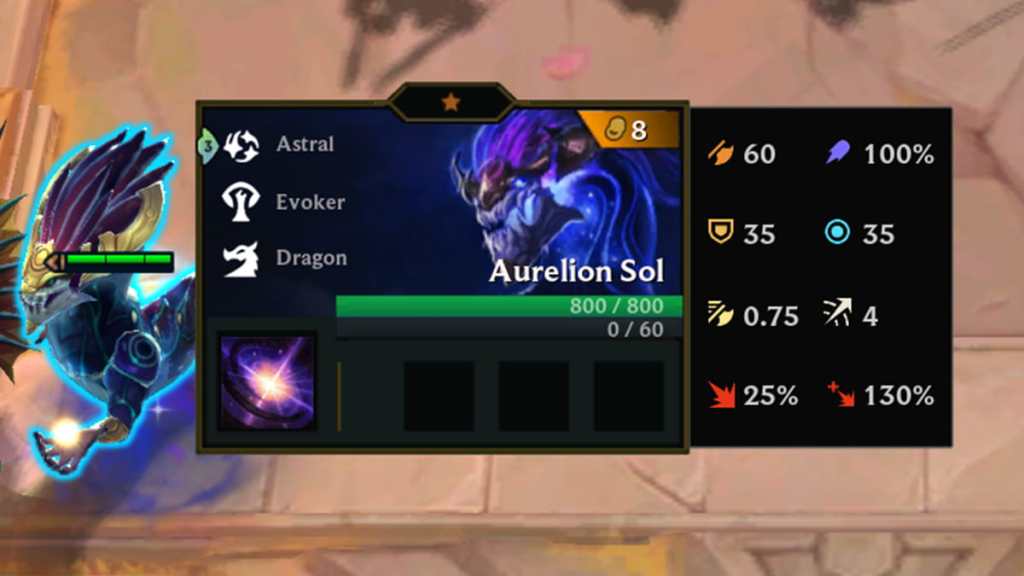 Aurelion Sol is the highly anticipated carry for any Astral team. With his ability Black Hole, he causes insane amounts of AoE damage, and can eliminate clusters of enemies with ease. When equipped with the item Jeweled Gauntlet, or the augment Jeweled Lotus, Aurelion Sol's ability becomes absurdly powerful in combat.
2 - Terra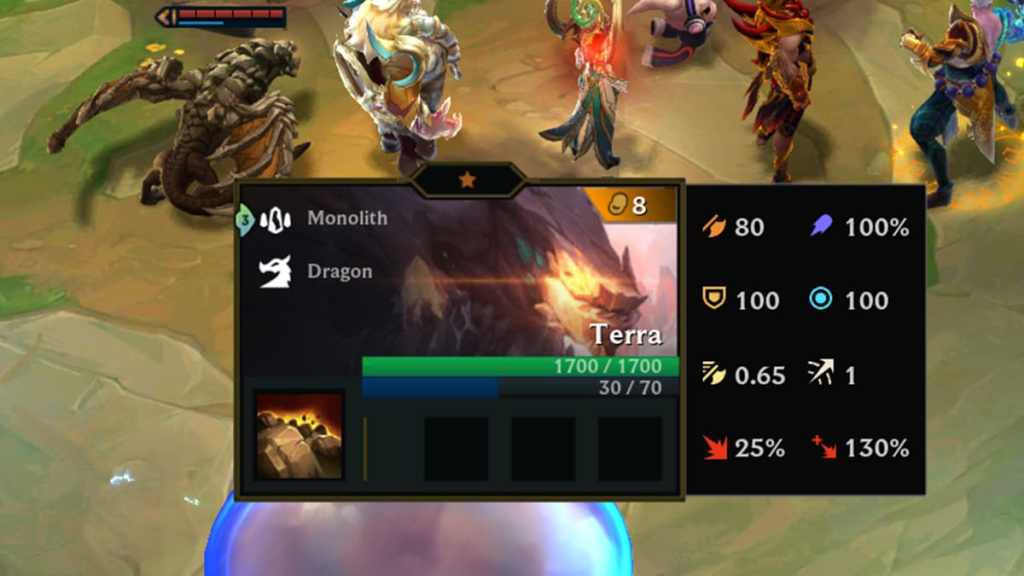 Terra is a unique type of dragon, since he is the only unit who can activate the Monolith trait. This is Terra's only trait besides Dragon, and it grants 18% damage reduction to any units standing in the specified Monolith tiles. Terra is one of the only Dragons who builds tank items like Warmog's Armor and Gargoyle Stoneplate, since his ability damages scales off Armor and Magic Resist stats.
1 - Shyvana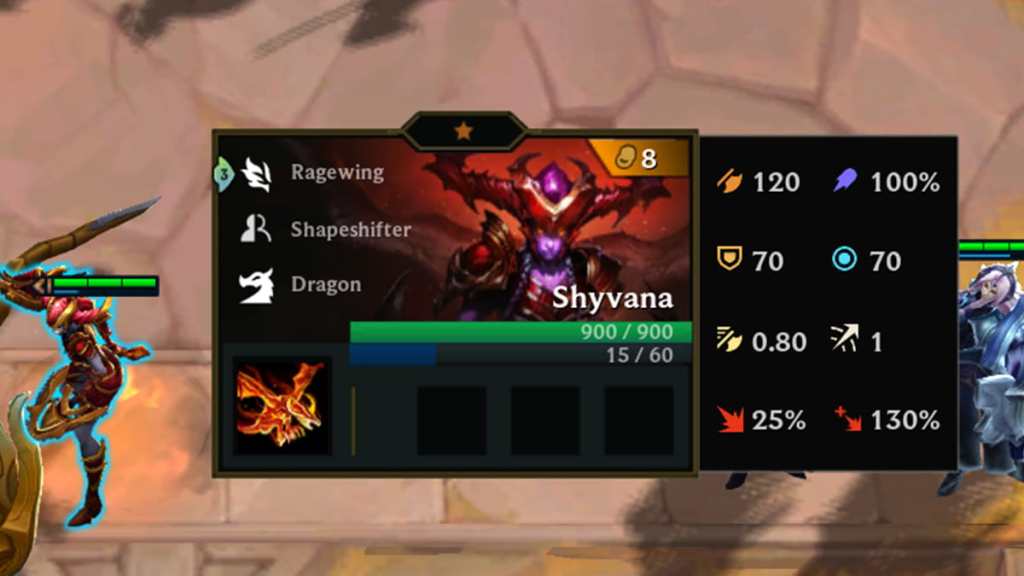 Shyvana's ability Dragon's Descent turns her into a monster on the battlefield. At three stars, her Flame Breath inflicts up to 20,000 damage, which is unheard of. Along with the Ragewing trait, Shyvana is a rapidly attacking damage machine, which is only enhanced with a full Ragewing team. Once you have a fully built Shyvana on your team, you've practically won the game.
For more Teamfight Tactics articles, come check out Teamfight Tactics – What is Darkflight Essence? here on Pro Game Guides.