For anyone trying to complete TFT Pass missions or those who enjoy playing Bard in League of Legends, the term Doots can be confusing. Doots are a mechanic exclusive to Bard, and they can provide utility to players by increasing the chance for high-tier units. In TFT, a strong set of high-tier units can mean life or death, making Doots an excellent way to get ahead of the curve. Here's how to generate Doots with Bard in Teamfight Tactics.
How to generate Doots with Bard in TFT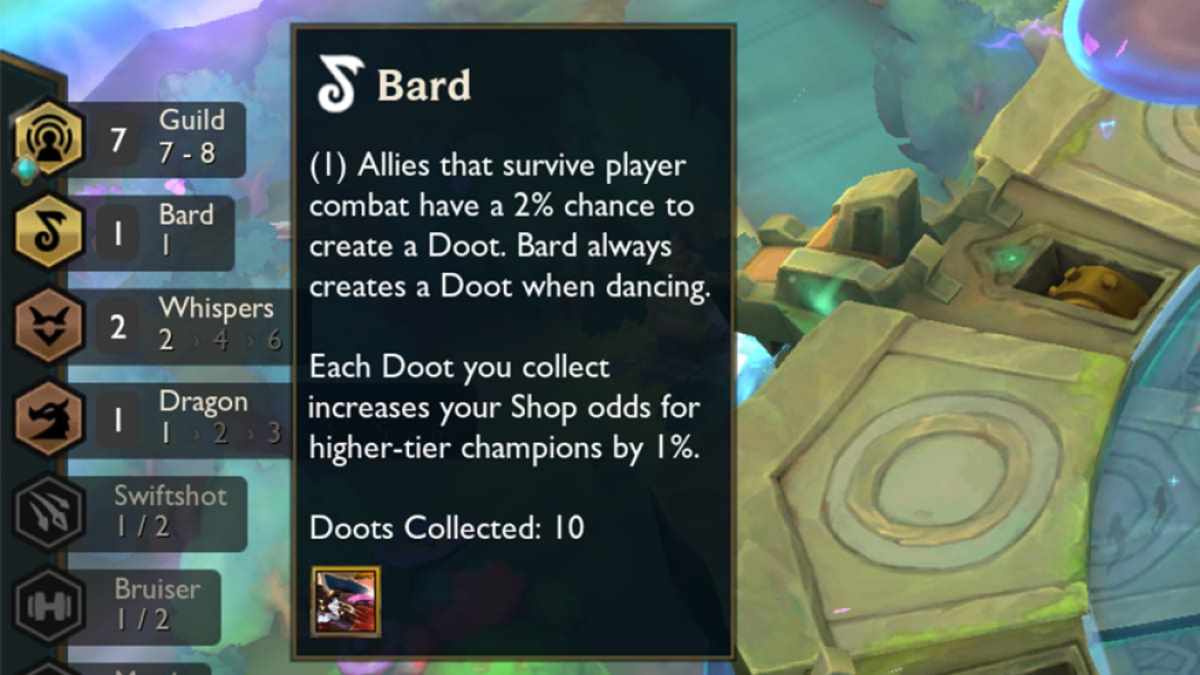 In TFT, Doots are generated when one of two things occurs. First, each ally that survives player combat has a 2% chance to create a Doot. Second, if Bard survives player combat, he always creates a Doot. To view the number of Doots you have collected, hover over the Bard trait on the left-hand side of the screen.
Doots are a helpful way of acquiring high-tier units much earlier than your opponents. This gives you an early advantage and can allow you to snowball into victory in the late game. Bard is especially effective in Guild team compositions, as he allows other Guild members to generate two extra Mana per attack. These benefits are increased as more Guild units enter the field, and with a maximum Guild synergy, Bard grants five extra mana per attack to his Guild allies. Bard is a game-changing support unit that fits perfectly in Guild teams, especially those already on a winning streak.
For more Teamfight Tactics articles, come check out Teamfight Tactics – What is Darkflight Essence? here on Pro Game Guides.