Tears of Themis' The Heart's Wishes event celebrates Artem's 2023 birthday and runs from April 19, 2023, to April 29, 2023. During the event period, you must help Artem complete his Travel Wishes, building up to his special birthday celebration. This event is open to all players who have completed Artem's Personal Story 1-1 (also called Blossom Chapter).
This event is time-gated so we recommend that you start as soon as possible. It takes six days to collect all Wishing Notes required to complete event tasks.
How to complete Artem's birthday event in Tears of Themis – The Heart's Wishes event guide
Collecting Wishing Notes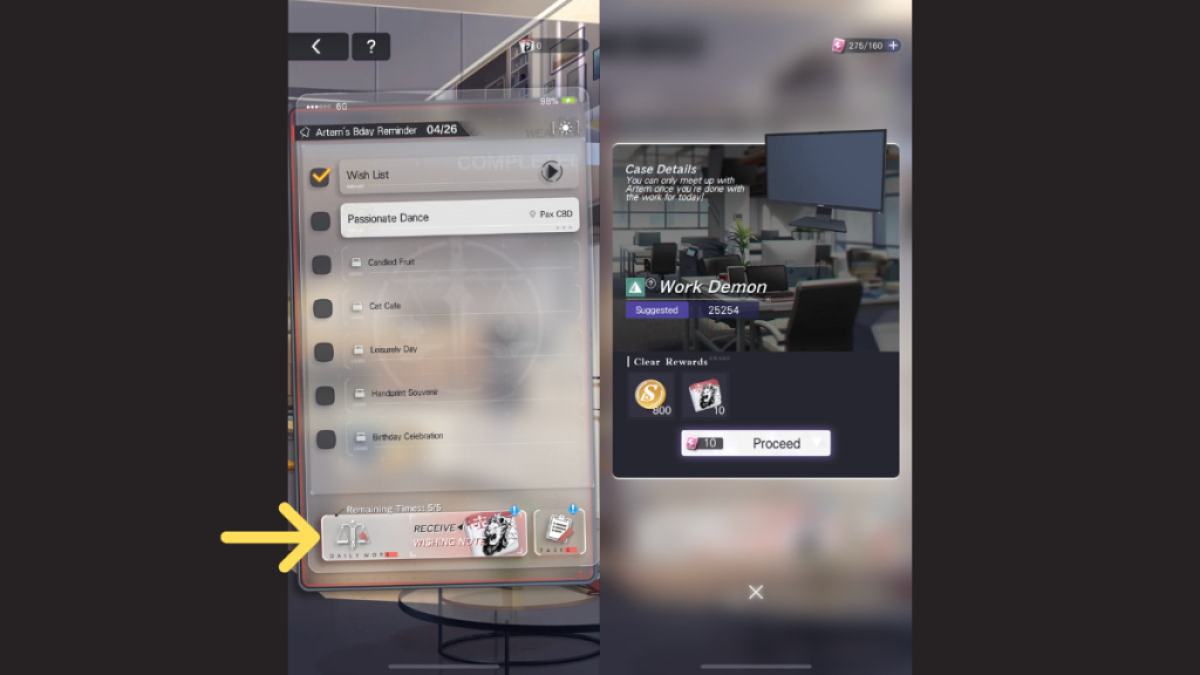 Access The Heart's Wishes event page on the upper right of the home screen. Your main goal is to obtain Wishing Notes, which are currencies used to travel with Artem. Click on the Daily Work button on the bottom left of the event page to challenge the Work Demon using only Artem cards.
Each debate costs 10 AP and will reward you with 10 Wishing Notes per round. You can complete a maximum of five debates every 22 hours. You must complete at least 30 debates (six days) to get enough Wishing Notes for the entire event.
Travel Events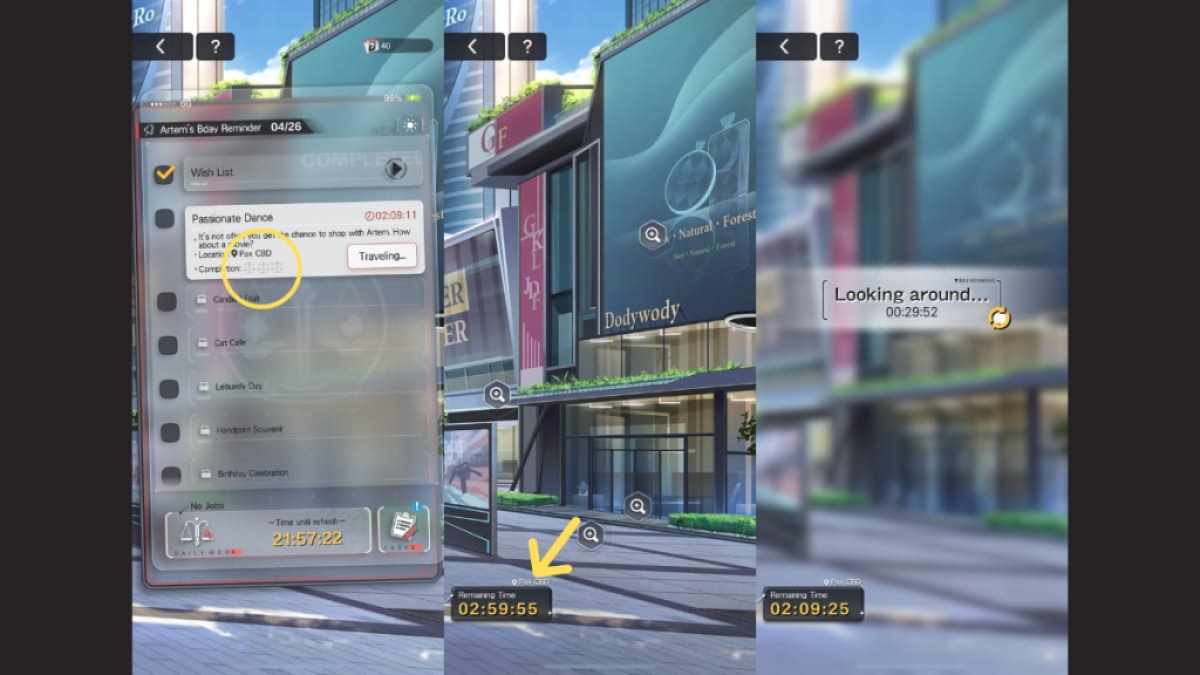 Each Travel Wish contains three phases. The first costs 10 Wishing Notes and the other two cost 20 Wishing Notes each. You need to complete all phases before you can unlock the next Travel Wish.
Upon starting a Travel Wish, you'll see a timer at the bottom left of the screen and two types of Travel Events.
Magnifying glass icon - reduces time by 10 minutes.
Person icon - reduces time by 20 minutes.
You need to do all the Travel Events to reduce the remaining time at the bottom left of the screen. After exhausting all of the Travel Events, you must wait 30 minutes for a new set to appear again. The game will not remind you that the 30 minutes are up, so you need to check back if you're in a hurry to complete the task. Simply click on the Travel Wish to check whether the Travel Events have reset. You can also manually refresh Travel Events using 60 S-Chips.
The timer is based on real-life time, so every second that passes will also reduce the remaining time for the segment you're working on. Once the timer has been exhausted, the segment will be complete. As a result, you can technically complete Travel Wishes by letting time pass naturally.
How to claim rewards in Artem's birthday event in Tears of Themis
Head to the Tasks menu at the bottom right of the screen to check your progress and claim limited-time rewards. Key rewards can be obtained by doing the following:
Artem's birthday R card "Rising Star" - obtain five copies by completing Travel Wishes.
Artem's "The Heart's Wishes" birthday outfit - complete the "Handprint Souvenir" Travel Wish, which is the second to the last one.
Artem's Bedroom background and The Heart's Wishes Badge - complete the last Travel Wish called "Birthday Celebration."
Artem's birthday-exclusive message & voice call - log in between April 26, 2023, to April 28, 2023, to automatically get Artem's exclusive birthday message and voice call.
Check out our guide on How to play interactive games with Luke, Marius, Artem, and Vyn in Tears of Themis here on Pro Game Guides to spend quality time with your favorite male leads.