Survival horror is on a resurgence thanks to series like Resident Evil, Silent Hill, and Dead Space making returns with sequels or remakes. But with juggernauts like those still playing in the field, how does a newcomer like The Callisto Protocol stand up? Helmed by a new studio on a new engine, it certainly has a lot to prove.
Narrative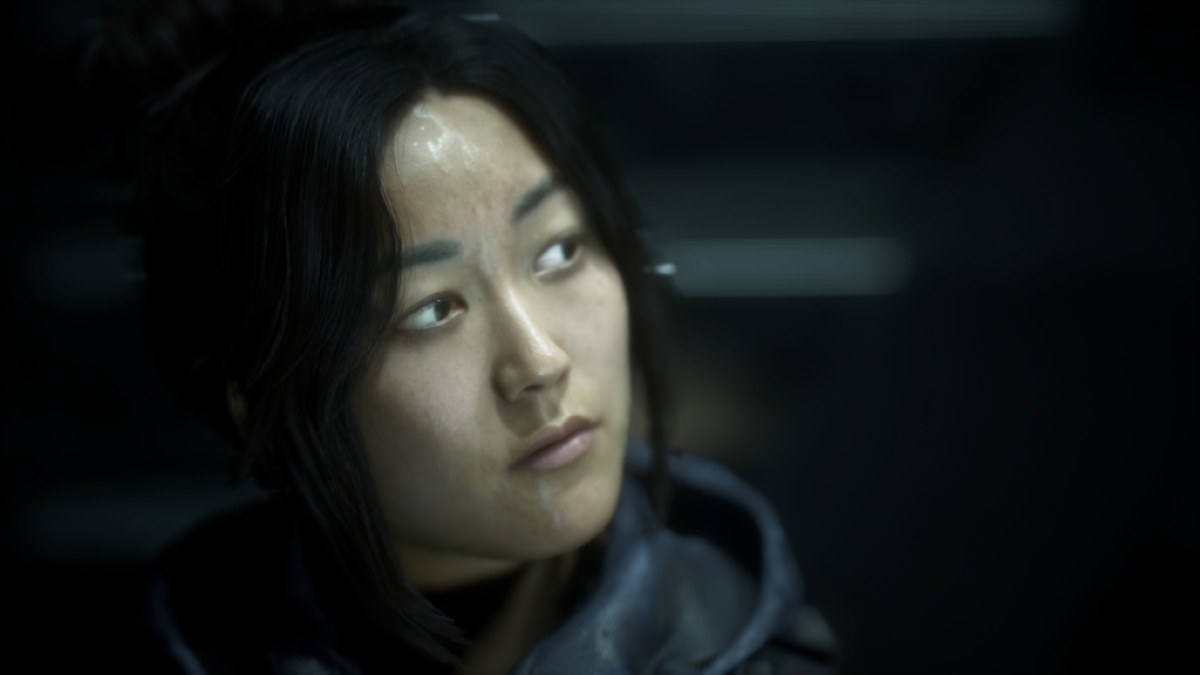 Players take control of pilot Jacob Lee as he is about to leave the Black Iron Prison on the moon of Callisto. Jacob and his partner have been running cargo out of the prison for a little while now with the promise of one last job being enough to retire. Meanwhile, in the Jovian system where Jacob operates, a terrorist organization has been spreading a bioweapon on moons like Europa. When the supposed leader of the terrorists attacks Jacob's ship, it crashes back on Callisto, where he and the leader, Dani are imprisoned. Shortly after waking up in a cell, Jacob finds that all hell has broken loose and must find a way off Callisto.
If you've played the original Dead Space, you'll have a pretty good idea of what's happening in The Callisto Protocol. The larger narrative beats are almost directly ripped from the aforementioned title. It's not awful, but it's certainly not inspired. It's largely predictable, from the characters and their motivations to the larger plot points. It's disappointing, to say the least.
The story of a prison escape merely sets the stage for shadowy organizations, conspiracies, and a predictable source of the monsters that plague Black Iron Prison. The bulk of the narrative is put on hold in the first half as Jacob must navigate the prison like a lost puppy. It's about halfway in that a large exposition dump occurs in the form of several short holographic projections. By the time this occurs, most players should have figured out what is going on.
When it comes to seeing the latter half play out, it's just that. There's no emotional attachment to any characters, no real desire to see any of them escape, and nothing that keeps the story from being full of tropes. The Callisto Protocol had a chance to do something new and brilliant here, but instead, it opted to put a coat of paint on an old project.
Score: 3/5
Related: Tips and tricks for mastering the GRP in The Callisto Protocol
Visuals and Performance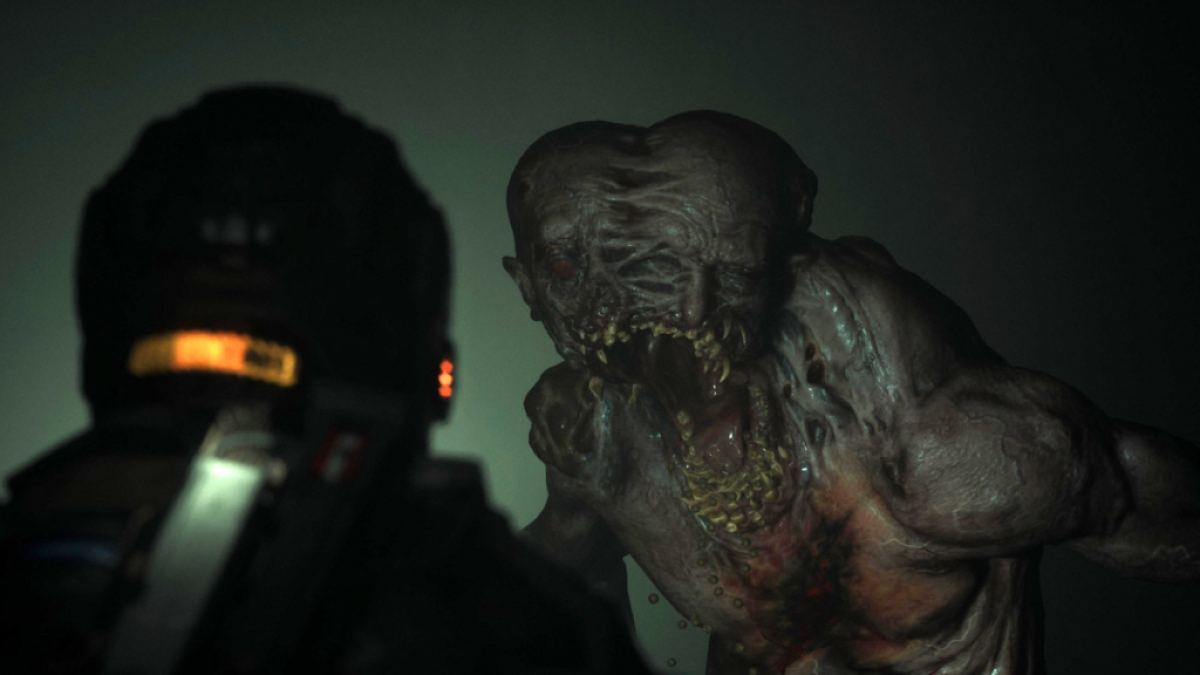 The one thing that The Callisto Protocol does right is in the visual department. From the constantly sweating Jacob to the horrifically mutated inmates and the dark hallways of Black Iron Prison to the desolate landscape of Callisto, it's all a feast for the eyes. There are details abound in nearly every aspect of The Callisto Protocol, and it really flexes the power of the underlying Unreal Engine 5.
That being said, The Callisto Protocol also ran beautifully on the PlayStation 5. In our dozen hours playing the title, we only experienced one random crash, which thankfully didn't result in any lost progress. Everything ran at a steady framerate and there wasn't so much as a drop or stutter, no matter how much chaos was happening onscreen.
Score: 5/5
Gameplay
Much like the story, the gameplay is where The Callisto Protocol suffers. The problem is twofold: the bulk of the gameplay is lifted from Dead Space and the game is very clunky in terms of play. Only two notable differences separate The Callisto Protocol from Dead Space. The first is that there is much more emphasis on melee combat and the second is that it isn't crucial to shoot off the limbs of enemies.
That being said, the rest is pretty much the same. Jacob must find schematics for weapons to craft them, he uses a GRP. GRP is a poor copy of Dead Space's Kinesis system, blasting tentacles replaces cutting off limbs, stomping enemies yields loot, and Jacob's vitals are displayed via holographic indicators on his back.
It's not so much that the gameplay is uninspired as it's very poorly done compared to Dead Space, which did it all better 14 years ago. The GRP is short-lived and doesn't have the same mechanics as impaling enemies with spikes or other environmental weapons. Sure, there are spiked walls and fans, but that's about it. The GRP isn't even used in puzzle solving, a huge wasted opportunity.
Found audio logs don't automatically play as they did in Dead Space, which locks the player in a menu and takes them out of the game. Swapping weapons is an absolute pain as it takes several button presses and leaves Jacob vulnerable to attack. Healing absolutely cannot be done when in combat due to the long, interruptable animation. The automatic recharge of the GRP doesn't work properly, which forces players to frantically enter their inventory and pop a battery, all while hoping enemies don't get a cheap shot in. Finally, all reloading must be done manually which opens up the player to plenty of cheap shots when trying to execute a quick attack only to have the gun go click.
Dodging is a large mechanic that ultimately falls flat. Players must hold the left analog stick in one direction as the attack is coming and alternate sides with each attack. It's not an awful system except for the inability to read attacks properly. This results in simply holding the stick in alternating directions on the off chance the enemy wasn't done flailing around.
It's all so unrefined. What complicates this is that, even on the easiest difficulty setting, The Callisto Protocol is an absolutely brutal game that will keep players constantly low on resources. So, it doesn't help when players are forced to fight the controls and mechanics as much as they are the actual enemies in the game.
Score: 3/5
Features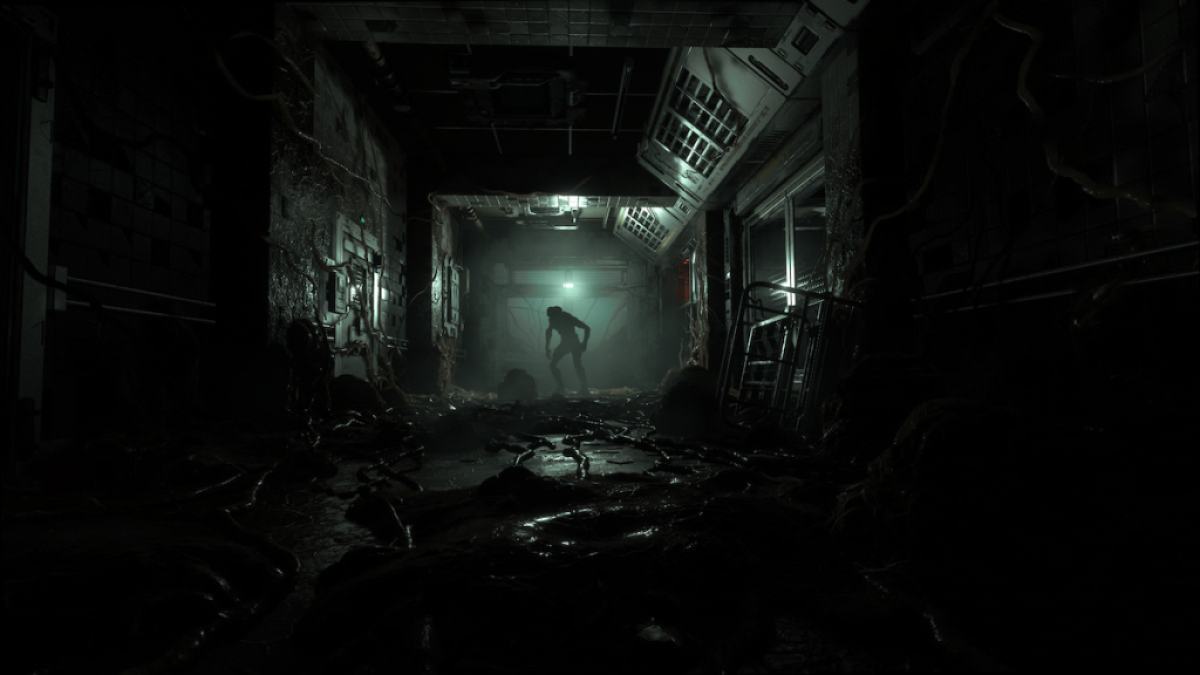 There aren't features so much as there is a lack of features. Many single-player games in this generation and those previous ones include some sort of New Game+ option or chapter select. This isn't the case in The Callisto Protocol. Players are strapped in and must complete a playthrough from start to finish, and once done, that's it. There's no rolling over a save into a new playthrough, no upgrades to look forward to if you're at the end, and no way to go back and grab things you may have missed.
It's a baffling decision that kills any and all replay value. Sure, you can replay it on a higher difficulty, but for what? Unless you're playing on the highest difficulty for the Trophy, there's nothing to gain. There's nothing in the way of secret endings or anything of consequence hidden in the background, so why would players go through it again?
Upgrades are limited to weapons and the GRP. Jacob only gets one suit in the game, which can't be upgraded. Due to the single playthrough design, players must pick one or two weapons to fully upgrade and ignore the rest due to how limited resources are. It's just bad design all around.
Score: 2/5
Verdict - Missed Opportunities
I hate to say it, I really do. I love survival horror, and I was genuinely excited about The Callisto Protocol. It nabbed some of my favorite talented actors and looked gorgeous. But once inside, I found that it was simply a pale imitation of a game that emerged over a decade ago. With that being said, it's a good thing The Callisto Protocol came out before the Dead Space remake because if that sticks the landing (it doesn't even need to be mind-blowing), it will blow The Callisto Protocol out of the water.
Here was an opportunity to do something bold and new with a fresh IP. Instead, it was squandered, rehashing ideas we've already seen explored and to much better effect. If you still have any interest in playing, I highly advise waiting for it to go on sale. It's certainly not worth the full price of admission in its current state. That being said, if even a New Game+ mode was added, that would make the game infinitely better just by adding replay value. But for now, save your money.
We received this game from KRAFTON, Inc. for reviewing purposes.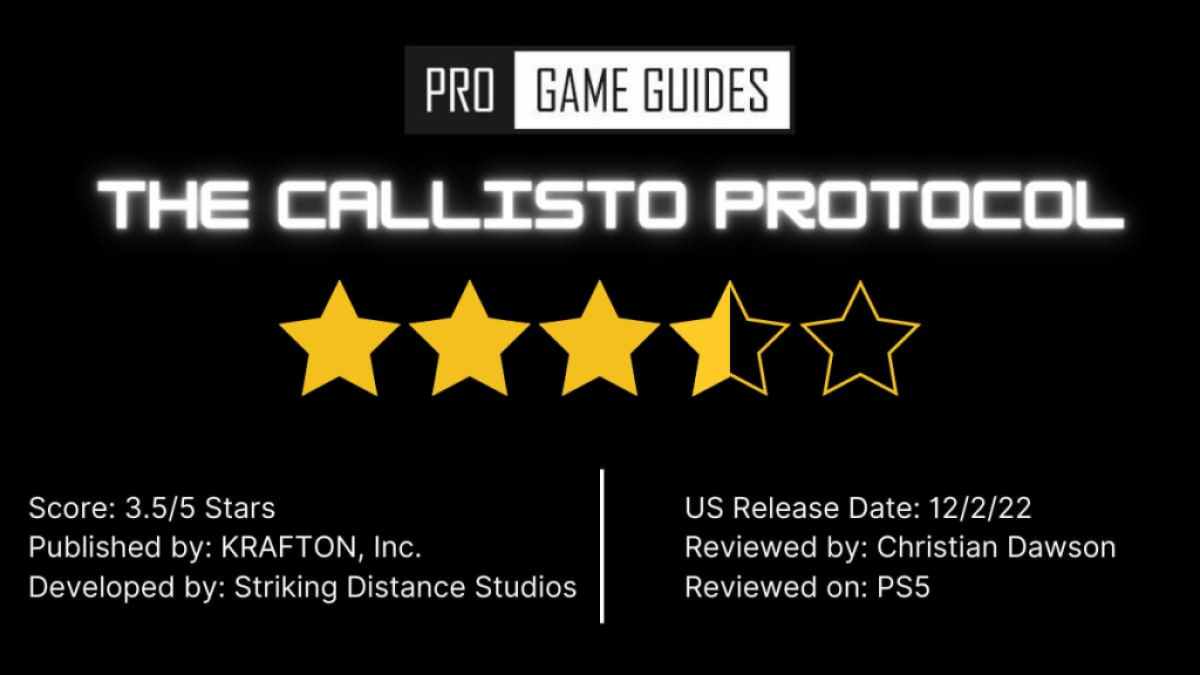 For more The Callisto Protocol goodies, check out our Callisto Protocol page here on Pro Game Guides.