The Cycle: Frontier is a sci-fi shooter with PvE and PvP content. The premise is that you are a prospector journeying to Fortuna III for resources, supplies, and more. One element that will help you is the factions of the Station. This may leave you wondering about the factions in The Cycle: Frontier.
The Cycle: Frontier Factions Guide
There are three factions in The Cycle: Frontier. Each faction has a different theme to it, offers different rewards based on your level with that faction, and can purchase your unwanted gear. Look below for more information on factions in The Cycle: Frontier.
How to level up your Faction rank?
You level up your rank with a faction by completing faction contracts. These can be taken up by speaking to the faction representative on the Station. You can have multiple contracts at one time and can even accept contracts from different factions at the same time. You can also sell gear to a faction to get Faction Points.
Who are the Kordlev?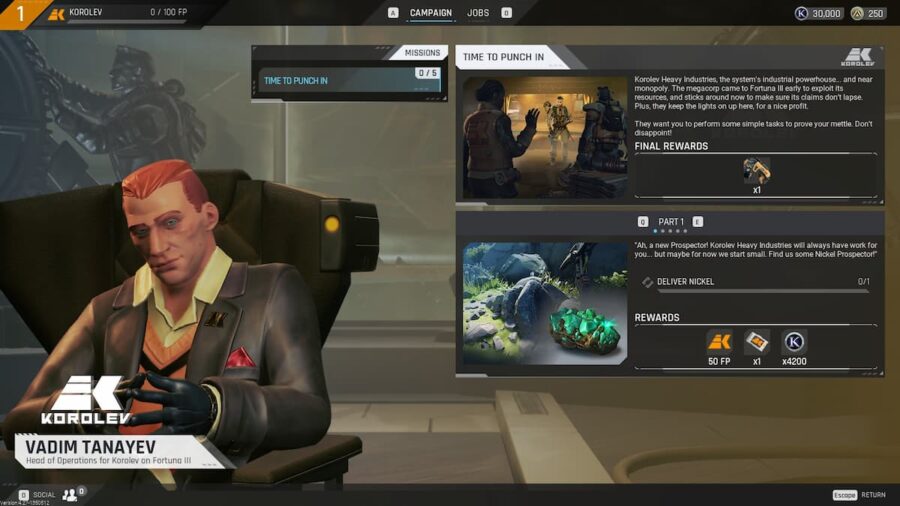 Kordlev Heavy Industries focuses primarily on building structures and machines, but their greed isn't limited to this field. They seek many of Fortuna's rare resources and offer prospectors a wide variety of heavy weapons and armor. The representative of this faction is Vadim Tanayev.
Who are the Osiris?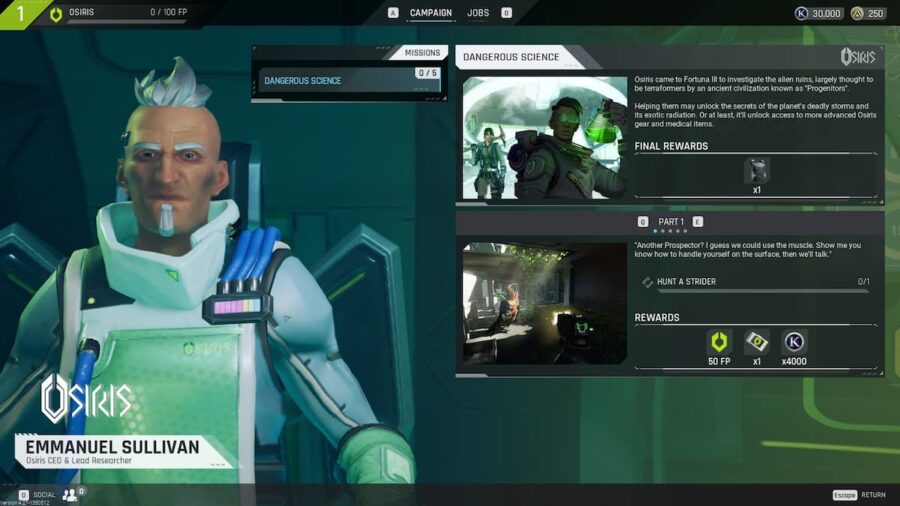 Osiris is an up-and-coming corporation that focuses on research, particularly in new technology. They prominently seek to understand Fortuna's flora and fauna, as well as the ancient structures on the planet. They tend to deal in speed and evasion, and many of their rewards give players mobility. The representative for this faction is Emmanual Sullivan.
Related: How to check the server status in The Cycle: Frontier
Who are the ICA?
The Independent Civilian Advisory seemingly keeps the Station afloat. They prioritize supplies, resources, and parts that can be repurposed on the Station. But this apparent noble cause doesn't mean that their methods are the best. They offer a balanced mix of speed and power, and the representative for this faction is Marie Gilber-Ravel.
Which faction should I go with in The Cycle: Frontier?
You should choose a faction that meshes with your preferred playstyle. Those who prefer to stand their ground or deal out massive damage should look to Kordlev. Players who prefer to move quickly and control the battlefield will be better suited to Osiris. Finally, those who prefer to have a mix of the two will like the ICA.
One thing to keep in mind is that you can level up all three factions at the same time. This means you are free to mix and match their rewards. Still, we recommend sticking to one primarily, as the best gear can be obtained with a high faction level, which may take some grinding.
For more information on The Cycle: Frontier, check out How to split items in The Cycle: Frontier and How to play with friends in The Cycle: Frontier on Pro Game Guides.