The interactive story-driven horror title The Quarry has a Standard and Deluxe Edition on PC, PS4, PS5, Xbox One, and Xbox Series. The Quarry Deluxe Edition includes the full game, character outfits, Death Rewind, Gorefest Movie Mode, and a visual Filter Pack. The Deluxe Edition includes a lot of content, but what is everything?
80's Themed Character Outfits
The Deluxe Edition includes unique 80's-themed outfits for all nine characters and can be used in any playthrough of the game. Unfortunately, the outfits are post-launch content and are stated to be delivered in-game by July 8, about a month after the game release. The 80's-themed outfits have not been revealed, but are expected to be shown off when the game releases.
Related: How long is The Quarry?
Death Rewind
The Deluxe Edition gives instant access to the gameplay feature Death Rewind. The feature is available after beating the game in the Standard Edition, but Deluxe Edition owners will be able to use Death Rewind on their first playthrough. Death Rewind grants the ability to rewind three character deaths in the story, which can be helpful in developing the story without losing a character.
Gorefest Movie Mode
Perhaps one of the most exciting pieces of content in the Deluxe Edition is the Gorefest Movie Mode. Although not much is known about the game mode, it adds to the Movie Mode, which disables gameplay elements and adds more movie elements to the playthrough.
The official description of Gorefest is "For fans of grindhouse grotesqueries: and abundance of death, dismemberment, and buckets of blood await in this brutal option for Movie Mode."
Horror History Visual Filter Pack
The Horror History Visual Filter Pack is available with a pre-order or the Deluxe Edition. The Horror History Filter Packs adds three optional filters to the game as a homage to horror history. The filters include Indie horror, 80's Horror, and Black-and-White Classic Horror.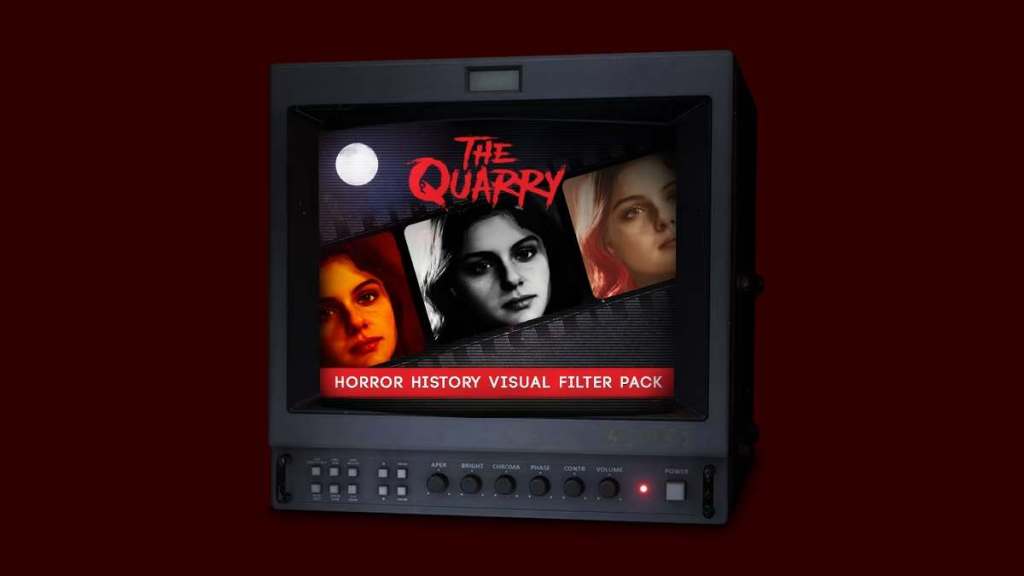 The Quarry has current gen and next-gen versions so there are not cross saves or cross-progression. If you purchase the Deluxe Edition on one platform, your content will not transfer over to other consoles or other generations.
For more The Quarry guides, check out How to get Death Rewind in The Quarry on Pro Game Guides.