As an MMO, Tower of Fantasy's most populated servers are always brimming with activity. But that doesn't stop delinquent players from being annoying by spamming stickers and messages you don't want to see. If you're tired of the annoying in-game chat, you can hide it from the main screen to keep your gameplay distraction-free.
How to hide the chat in Tower of Fantasy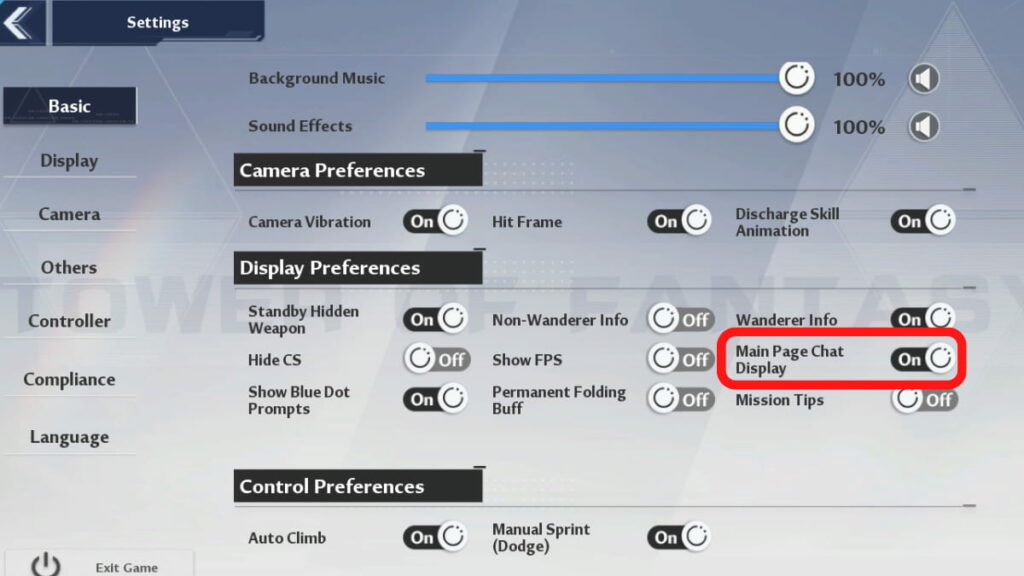 Head to the menu by clicking the ESC button for PC and the honeycomb icon on the upper right of the screen for mobile. Then select Settings. Under the Basic section on the lefthand panel, scroll down until you see Display Preferences. Under the Display Preferences, you'll find a toggle for Main Page Chat Display.
By turning this off, you can completely remove the chat from appearing on your screen. However, you can still use the chat function by clicking Enter on PC or the chat icon on the bottom left of the screen on mobile. You'll also still see the red button notifying you of a new message.
Related: How to change text and voice language in Tower of Fantasy
How to disable a Chat Channel in Tower of Fantasy
Alternatively, you can mute the chat without completely removing main screen visibility by opening up the Chat menu and selecting the Chat Settings button on the bottom left of the screen. You can select which Chat Channels you're interested in seeing. By disabling a Chat Channel, you won't see messages from it on your main screen, but will still see them in the Chat menu.
Check out our guide on How to play with friends online in Tower of Fantasy to team up with people you like.