Tower of Fantasy allows players to diversify their gameplay using many unique weapons and quirky gadgets. These gadgets are known as Relics, and they can aid you in combat and traversal. The Hovering Cannon is an SR Relic that you can use to deal ranged damage to enemies by summoning a flying cannon that follows the player and attacks any nearby enemies. This guide will tell you how you can unlock the Hovering Cannon Relic in Tower of Fantasy.
How to unlock the Hovering Cannon Relic in Tower of Fantasy
Players need to collect 20 Hovering Cannon shards to unlock the Hovering Cannon. You can obtain this specific Relic shard by defeating Frost Bot. The Frost Bot is a level 35 world boss and, therefore, can be quite tricky to defeat. We recommend battling this boss with a team or waiting until you hit level 35. Frost Bot can be found in the South Navia Bay, in the Navia region of the map. Defeating this world boss will grant the player Hovering Cannon shards.
Once you have 20 Hovering Cannon shards, you can infuse them to unlock the Hovering Cannon relic. You may speed up the process by collecting random Relic shards as rewards for completing challenges in Claire's Dream Machine. Players can also receive Relic shards from opening Relic shard boxes, which they can obtain from completing weekly challenges.
How to use the Hovering Cannon in Tower of Fantasy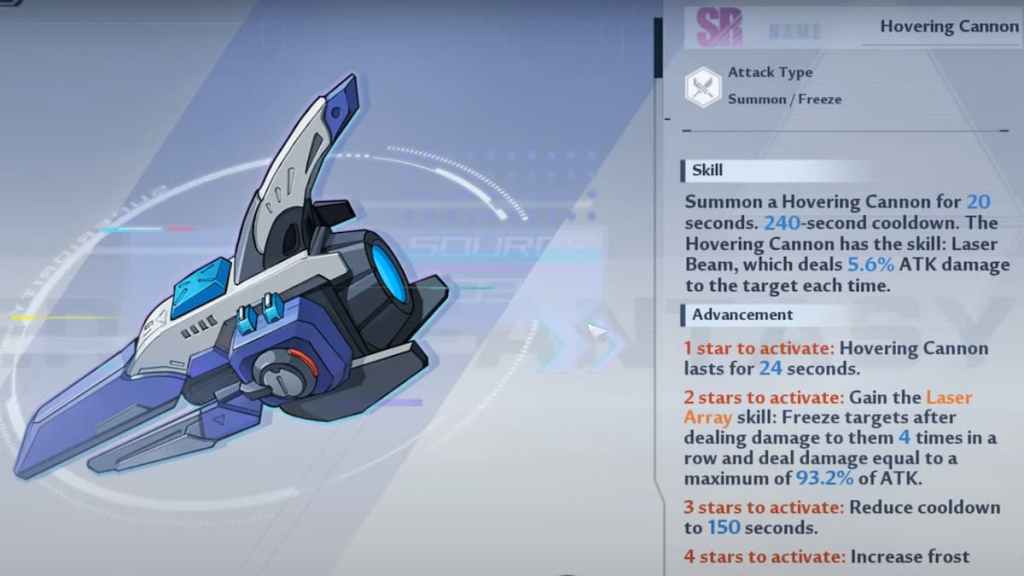 As mentioned, the Hovering Cannon is an offensive SR Relic that will aid you in combat, especially when taking on groups of enemies. Equipping this Relic will summon a hovering cannon that will follow the player's position and automatically attack nearby enemies using its laser beam. Advancing the Hovering Cannon Relic will extend its duration and reduce its cooldown. At a two-star level, it will gain the Laser Array skill, which can freeze targets. Upgrading it to five-star adds the Crash skill, which has the potential to stun targets.
Wondering how to go invisible in Tower of Fantasy? Check out How to get Quantum Cloak in Tower of Fantasy, right here on Pro Game Guides.