Tower of Fantasy allows players to mix up their gameplay using many unique weapons and quirky gadgets. These gadgets are known as Relics and can aid you in combat and traversal. As you go on your journey, you will encounter hordes of foes, many of which can hurt you from range. In such situations, the Omnium Shield can be deployed to provide you with some essential cover. This guide will tell you what you need to do to unlock the Omnium Shield Relic in Tower of Fantasy.
How to unlock Omnium Shield Relic in Tower of Fantasy
The Omnium Shield is an SSR Relic. Therefore, players need to collect 30 Omnium Shield shards to unlock this deployable shield. The best way to collect this specific Relic shard is by clearing Ruin D-01 in Easy, Normal, and Hard mode. Ruin D-01 is located in the Crown region and is located toward the west of the Parliament. Completing Ruin D-01 in all three difficulty levels will grant the player the following rewards:
Easy - 5 Omnium Shield shards
Normal - 10 Omnium Shield shards
Hard - 15 Omnium Shield shards
Once you have collected 30 Omnium Shield shards, you can fuse them to unlock the Omnium Shield Relic. You may speed up the process by collecting random Relic shards as rewards for completing challenges in Claire's Dream Machine. Players may also receive Relic shards from opening Relic shard boxes.
How to use Omnium Shield Relic in Tower of Fantasy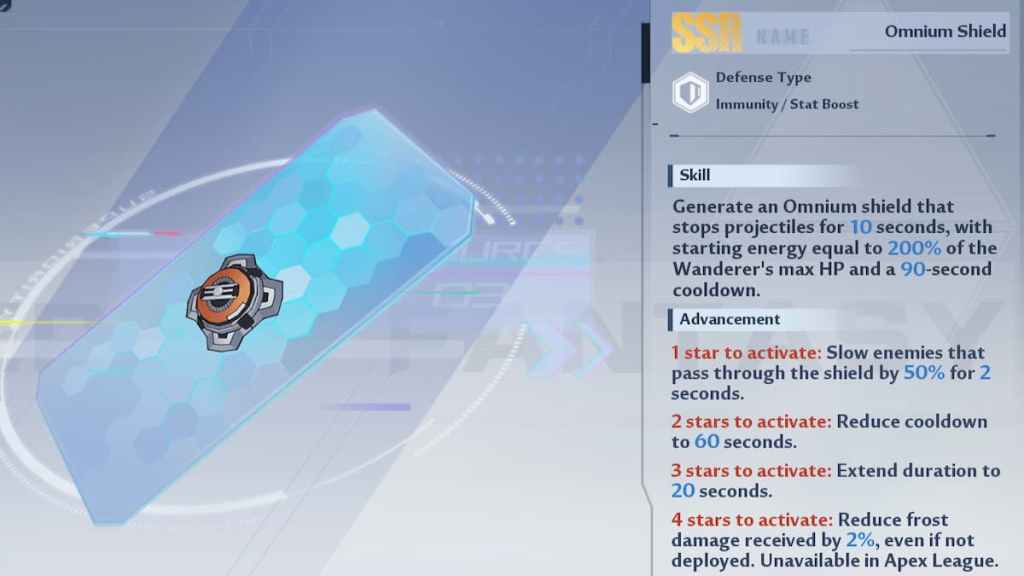 The Omnium Shield is a deployable holographic wall of cover that will block all enemy projectiles for a certain duration. This can be a useful tool when battling hordes of enemies in Ruins, as there is little to no cover in such fights. Although, be warned, enemies can pass through the shield. Advancing the relic will add bonus effects, like slowing enemies when they pass through the wall. Further upgrades will reduce its cooldown and increase duration.
Wondering how to unlock the Chaser mount in Tower of Fantasy? Check out How to get a Maglev Stalker in Tower of Fantasy, right here on Pro Game Guides.