Tower of Fantasy challenges players to explore a massive open world, which can be daunting for newcomers who are used to more structured gameplay. As a result, the game has a few contingencies to help struggling players find their way—including blue dot prompts, which literally show you which way to go.
How to turn on blue dot prompts in Tower of Fantasy
First, enter the menu by clicking ESC button on PC or clicking on the honeycomb icon on the upper-right of the screen for mobile. Next, click Settings, then select Basic on the lefthand corner. You can adjust various settings, including what effects you want to see in-game.
Related: How Satiety and healing works in Tower of Fantasy, Explained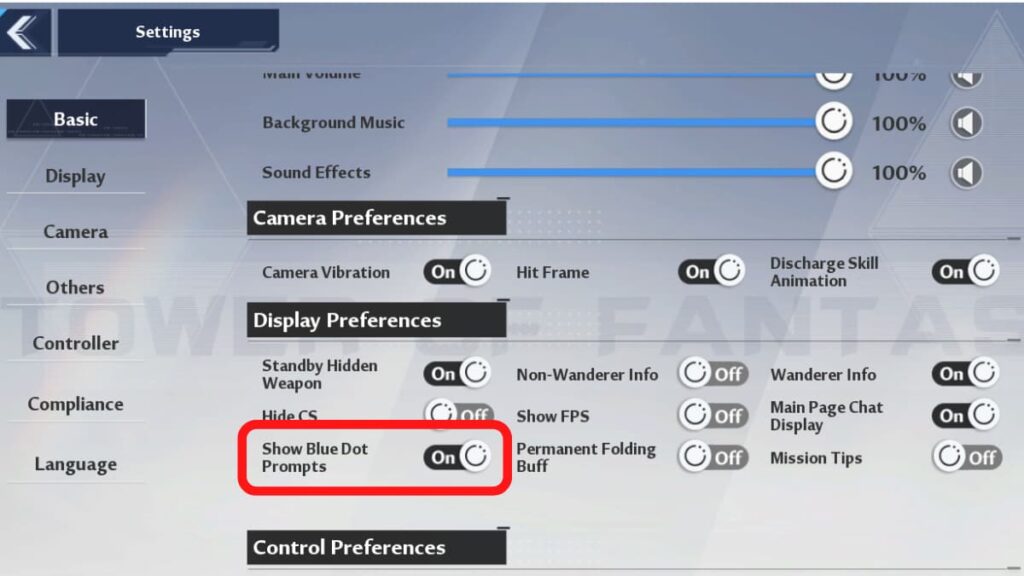 Scroll down until you see the Display Preferences section. Under it, you'll find a toggle for Show Blue Dot Prompts. Turn it on if you want to see blue dots that show you where to go in-game, and turn it off if you prefer to play without them. Keep in mind that blue dots are different from the quest navigator, which is a small yellow marker that indicates how far away you are from the quest location. This can be toggled by clicking on the T button for PC or clicking on the quest on the right side of the screen for mobile.
Need more navigation guidance? Check out Can you add custom map markers in Tower of Fantasy?