Tower of Fantasy's open world provides numerous activities to do. You can explore this sci-fi fantasy world and discover different experiences. One of these is missions, in particular Bounty Missions. But these are locked, and you do not have access at the start of the game. This may leave you wondering how to unlock Bounty Missions in Tower of Fantasy.
How to unlock Bounty Missions in Tower of Fantasy
To unlock Bounty Missions in Tower of Fantasy, you must progress through the story in Chapter 1 until you reach the mission to deactivate the Omnium Tower in Astra. Upon completing this, speak to Franz, and Bounty Missions will become available. It will likely take you a few hours to reach this point in Tower of Fantasy.
Related: How to play Co-Op Multiplayer in Tower of Fantasy with friends
How to complete Bounty Missions in Tower of Fantasy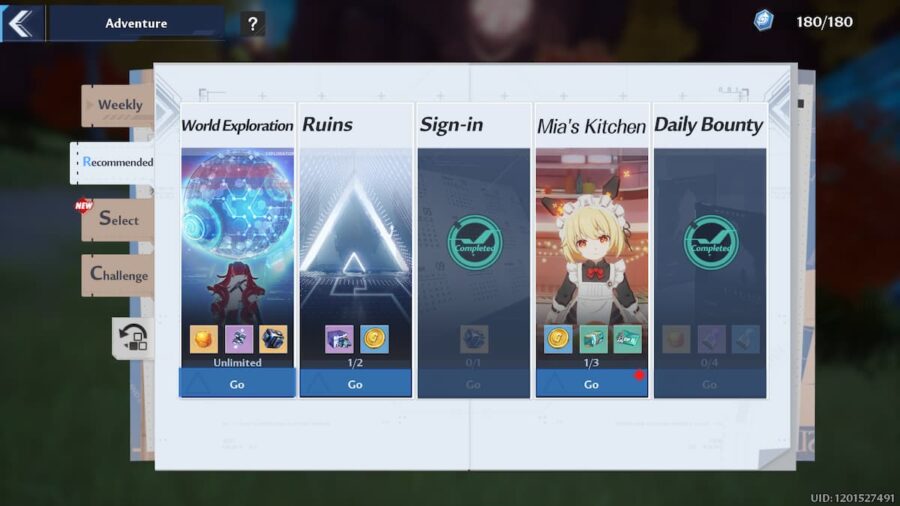 Bounty Missions are special missions you can undertake. To view and accept Bounty Missions, click the icon with two crossed swords in the top-right corner of the screen. In the newly opened menu, select the Recommended tab. This will display your daily Bounties, which will reset each day.
Each Bounty will require you to perform a specific task. You can click on them to view the objectives and track them. Once you have completed a Bounty, it will be marked as complete, and you can collect your rewards. The Bounty will be abandoned if you do not complete it before the daily reset, so make sure you complete them to get maximum rewards.
For more information on Tower of Fantasy, check out Where to find Ball cactus in Tower of Fantasy and How to clear a Joint Operation in Tower of Fantasy on Pro Game Guides.