If you are looking to kill and summon the fourth boss, Moder in Valheim, you will need to gather up dragon eggs; however, doing so is a chilly and enduring effort, so here is what you need to know.
Where to find Dragon Eggs in Valheim
You can find dragon eggs at the highest peaks of the mountain biome in Valheim. You can also identify these dragon egg locations by the purple glow of the egg and the high contraction of drakes flying around it.
That said, before you go looking for these eggs, it's worth noting two things, you will need warm clothes and at least 200 weight free in your inventory.
You need the clothes is because the mountain biome has a freezing effect that will smite you if you are not protected, and the weight thing is because the eggs are very heavy. Due to these factors, you will need to make either a wolf or lox cape, and for the 200 weight, we recommend clearing your inventory before picking any eggs up.
How to use Dragon Eggs in Valheim
To use dragon eggs in Valheim, you will need to find a total of three and chuck them inside alter as shown below; doing so will spawn the fourth boss, Moder.
However, before you can use dragon eggs to summon him, you will need to gather a total of three eggs in the locations we described earlier in this guide. That said, when you find one egg, we recommend storing it back at your base until you find the location of moder's shrine and have three altogether.
If you need to find the shrine, it will be at the top of a mountain somewhere in the mountain biome. If you have trouble finding his shrine, we suggest creating a new world with this HHcLC5acQt seed and going to the location as shown below.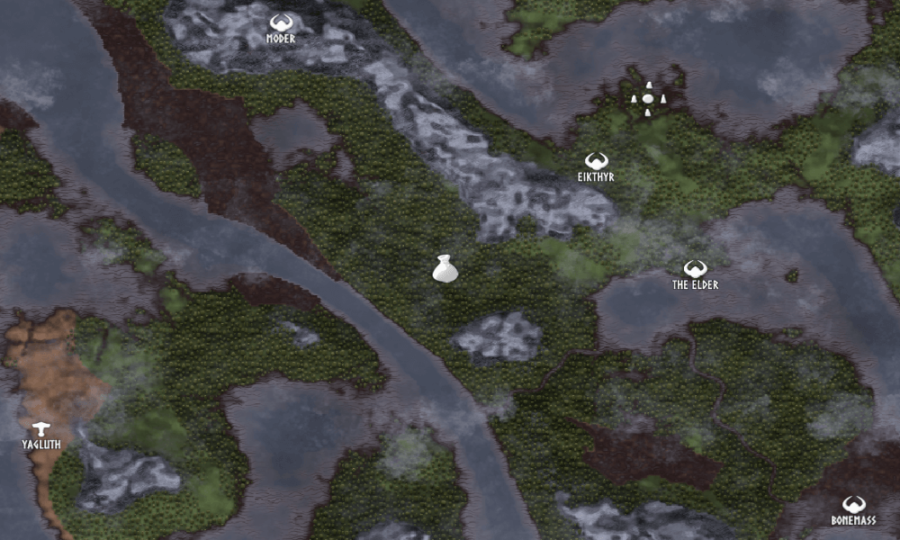 But before doing this, make sure to pack any supplies you need and transfer the eggs over to this new world by putting them in your inventory and then loading them into the new world.
For more on Valheim, we at PGG have you covered with an expanding roster of guides like how to build a ship and how to upgrade your forge in Valheim. Along with these two awesome guides, check back later and we will have even more guides for Valheim coming out in the weeks and days ahead.