Required for several mead food recipes, you will need to gather an item called a blood bag; here's where and how to farm blood bags in Valheim.
Where to farm Bloodbags in Valheim
To farm blood bags, you will need to head into the swamp biome in Valheim and kill leeches. These are large black worm-like creatures that float about in the water that have deadly attacks that might just kill you if you are not careful.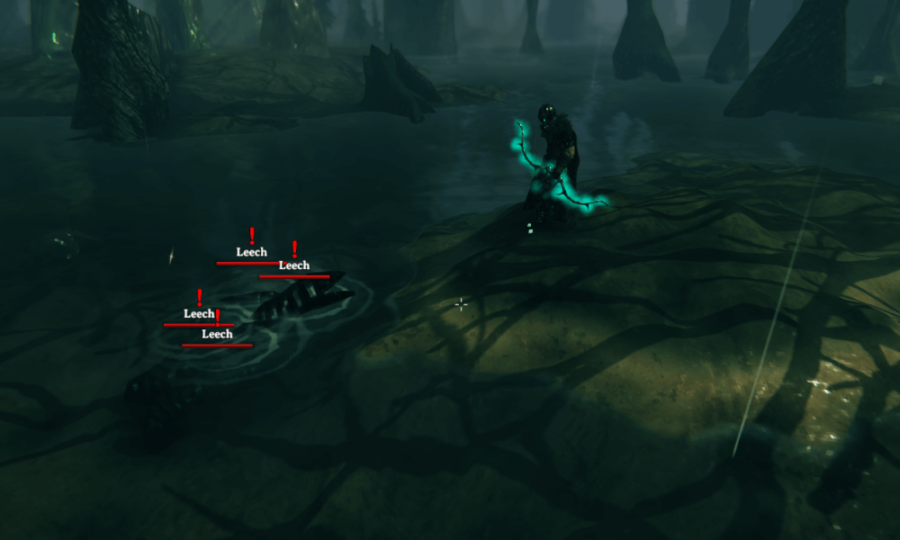 That said, before fighting them, we recommend making the following preparations.
Make Poison Resistance Potions;

leeches like their ooze blob cousins have strong poison attacks, so it's highly recommended that you make a few poison resistance potions before heading into the swamp.

Craft a full set of Bronze or Wolf armor;

The swamp is a dangerous place for unprepared players, so we recommend making at least a full set of wolf or bronze armor with a few upgrades to protect you from the many dangers that await you in the swamp.

Craft a Huntsmen bow with some good arrows;

Leeches stay in the water and have strong melee attacks; because of that, it's better to grab a decent bow with some arrows and pick them off from afar.
Once you get the items listed above, you will be ready to farm blood bags in the swamp from leeches; we recommend searching around the water sources in the swamp for leeches to farm.
When you get a fair amount of the blood bags, here is what you can make with them.
Medium Health Mead

Blood Pudding

Red Banner
For more on Valheim, we at PGG have you covered with an entire roster of guides on nearly the entirety of Valheim, such as how to get guck and how to get black metal. Also if you were looking to make some armor sets, we got an entire game hub dedicated to making all armor sets in Valheim.