In order to make the Smelter in Valheim, you will need to gather some surtling cores; however, getting these cores is no small task; here's what you need to know and what you need to do.
Where to find Surtling cores in Valheim
You can get surtling cores in the game through two ways: killing surtling enemies around fire geysers in the swamp biome and inside rooms in burial chambers.
At least five surtlings will spawn around the geysers, which will potentially drop one core per surtling enemy; inside the burial chambers you can find up to six or more surtling cores inside rooms guarded by skeletons. Burial chambers also tend to spawn in random locations in both the meadows and black forest biomes and will hold several useful resources, including the cores you need.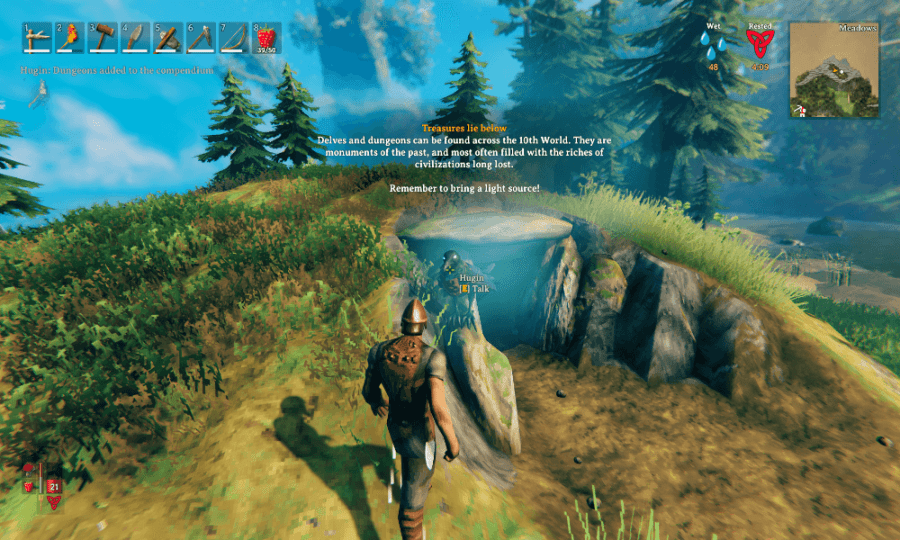 That said, find a burial mound and head inside and find rooms like the one shown below; you will need to head deep to find rooms like this, you will also need to wade through skeleton enemies to get to them.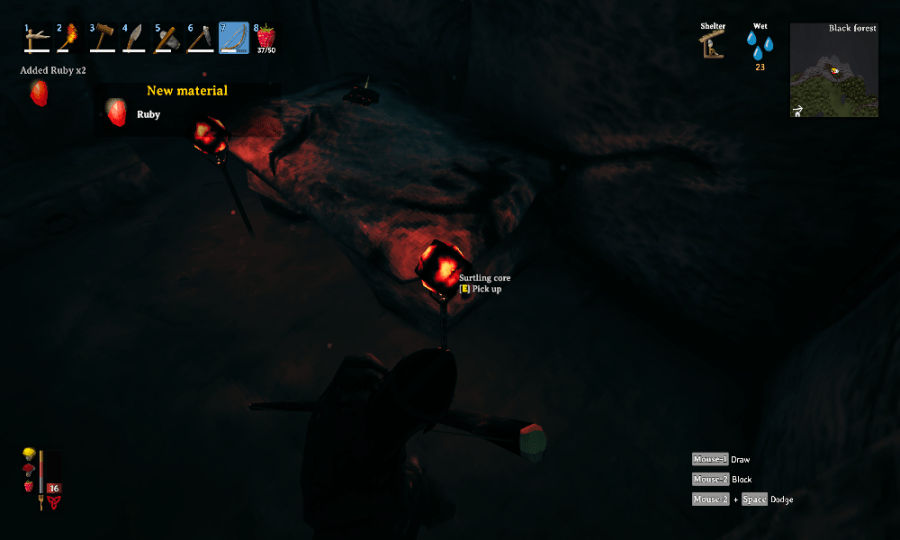 Along with this, you will also need to deal with shrines, as shown below, that will spawn more enemies if you don't destroy them quickly enough.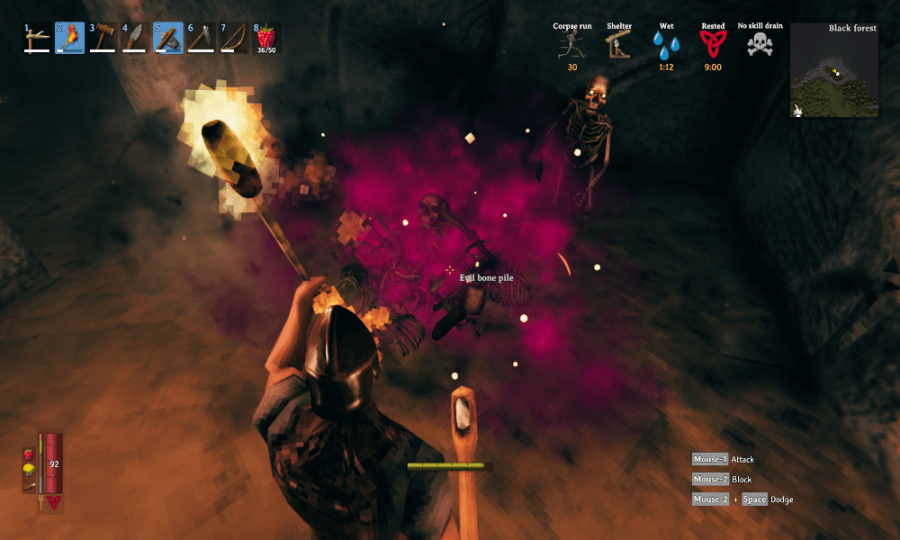 Because of this, we recommend using the following loadout to make dealing with them more manageable.
At least a Flint Axe, Club or higher:

You will need four wood and six flint to make the flint axe; to make the club, you need six wood.

Torch:

To make a torch, you will need one resin and one wood.

Leather Helmet:

Requires six deer hide

Leather Pants:

Requires six deer hide

Leather Tunic:

Requires six deer hide

Wooden Sheild:

Requires ten wood, three resin, and four leather scraps
Related: How to get flint in Valheim
You will also find the following enemies listed below inside burial chambers.
Skeletons:

Weak to blunt damage; use a club or a flint axe, and you will have no problem taking them out.

Rancid Skeletons:

Weak to blunt damage; use a club or a flint axe, and you will have no problem taking them out.

Ghosts:

From experience, torches seem to do more damage against ghosts, so we recommend trying it in conjunction with a fully upgraded club.
Once you are fully equipped, you should also make sure to eat at least three different kinds of food like berries, mushrooms, and cooked meat to get your health up.
After that, proceed inside and prepare to fight; we also recommend bringing a friend along to make things easier, but you should be fine if you use our loadout.
When you enter the burial chamber, you will need to explore and find a back room deep inside; you will find the surtling cores you need. in these rooms
For more on Valheim, we at PGG have you covered with an expanding roster of guides like how to make a workbench and how to get a pickaxe in Valheim. Along with these two awesome guides, check back later and we will have even more guides for Valheim coming out in the weeks and days ahead.