When you start your game in Valheim, you only have a limited amount of recipes learned, and to unlock more, you will need to craft a workbench. That said, here is everything you need to know about crafting workbenches in Valheim.
How to get a workbench in Valheim
To craft a workbench in Valheim, you will need a total of ten wood and a hammer. You can get wood from chopping trees in the game, but starting out, you will need to find beech trees, as anything else will require a higher skill with axes.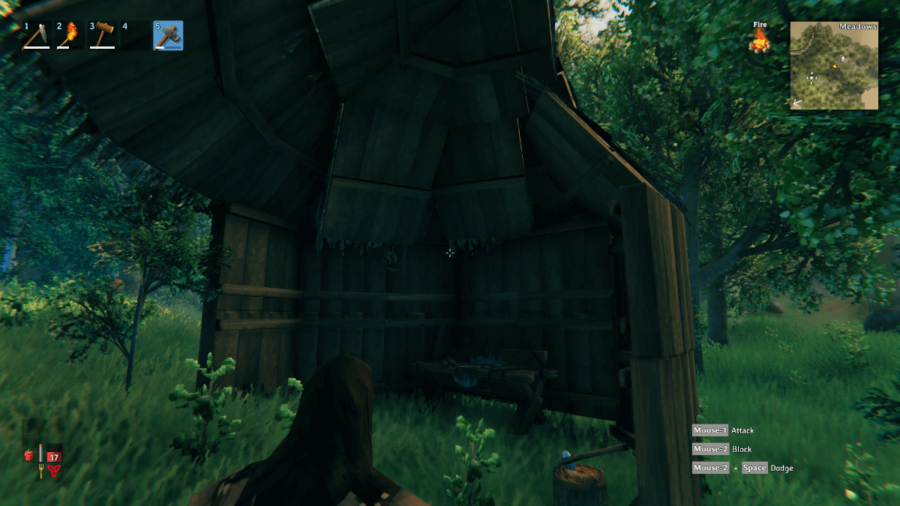 To craft a hammer, you will need three wood and two stone; you already know how to get the wood, but you will need to either mine large rocks or find them on the ground to get stone. Once a hammer is made, you will unlock the workbench recipe and can then build a workbench.
Related: How to get copper in Valheim
When you have the required ten wood, simply equip the hammer and right-click to open up the build menu; once at the build menu, you will want to click crafting. Under this tab, you will be able to build and place a workbench; however, you will need to make sure there is a roof over it before you can use it.
It doesn't need to be pretty, as shown by my master grade building skills above; you just need to have a complete roof over the workbench to access it; after that, you can then use it to upgrade tools and craft items.
How to increase your build area in Valheim
Once you get a good shelter going, you may run out of space to build; but don't worry as there is a way to increase your build area in Valheim. In short, to increase your build area you will need to simply place more workbenches; luckily they are easy to build and cheap in terms of resources.
However, when you place your extra workbenches make sure you line the end of your main build area circle with that of your new workbench to get as much extra build space as possible.
For more on Valheim, we at PGG have you covered with an expanding roster of guides like How to make mead using cauldrons and How to use the fermenter in Valheim.