In most RPGs, when your health gets low, you take a potion, but in Valheim, you drink mead to regain your lost strength; you will also need to make a fermenter to make mead, so here's how to make and use the fermenter in Valheim.
How to make the fermenter in Valheim
In short, use the fermenter you will need to craft one of the many kinds of mead in the game; once you have some mead made up, all you need do is place it inside the fermenter by pressing e while the mead is in your inventory.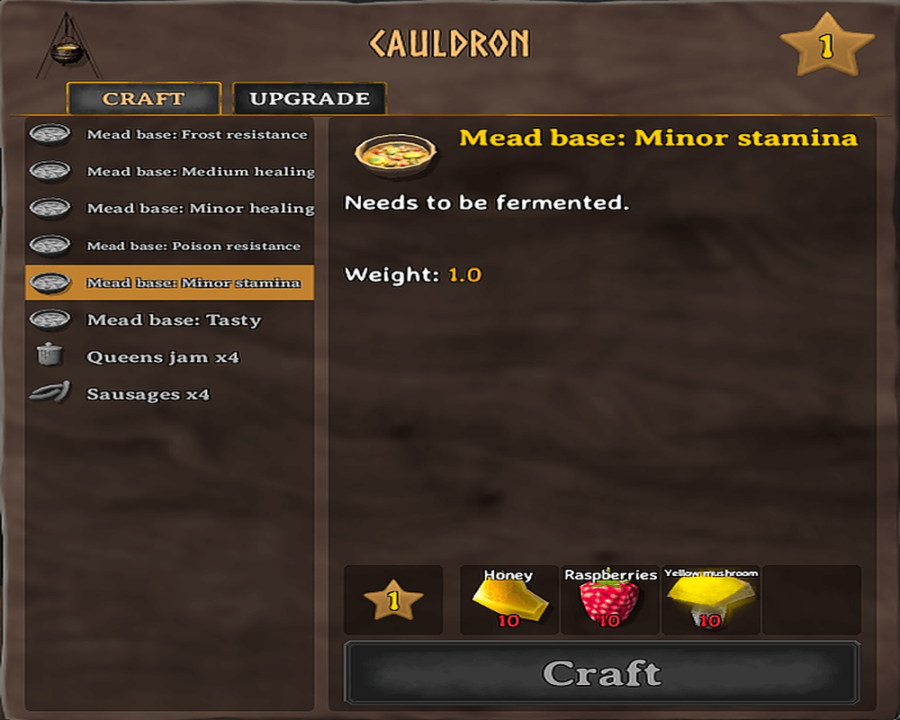 When you have placed the mead inside the fermenter, it will take a total of two full in-game days to ferment, which is about one hour of real-time.
That said, here's what you will need to craft a fermenter below; you will also need a workshop to make the fermenter.
Forge:

You will need to craft a forge to unlock the fermenter; you can craft a forge with the following materials: four stone, four coal, ten wood, and six copper bars.

30 FineWood:

chop down birch and oak trees to get finewood.

10 Resin:

Kill greydwarfs to get resin; you can find them spawning in both black forest and meadows biomes.
Related: How to get core wood in Valheim
Once a fermenter is made, you can then ferment the following meads inside it; you will also need a cauldron to make the mead first.
Poison Resistance Mead

Medium Stamina Mead

Minor Stamina Mead

Medium Health Mead

Minor Health Mead

Frost Resistance Mead
For more on Valheim, we at PGG have you covered with an expanding roster of guides like how to build a ship and how to get a pickaxe in Valheim. Along with these two awesome guides, check back later and we will have even more guides for Valheim coming out in the weeks and days ahead.