Valorant has more than 15 different agents, and with each new ACT, the pool will keep increasing. While the game allows the players to unlock any two agents for free, one after completing level 5 & the other at level 10. The remaining agents can only be unlockable after completing their respective agent contract till Tier 5.
Unlocking Agents Using Contracts- Free Method
Step One: Open Valorant and head over to the agent's section, placed adjacent to the "Play" button.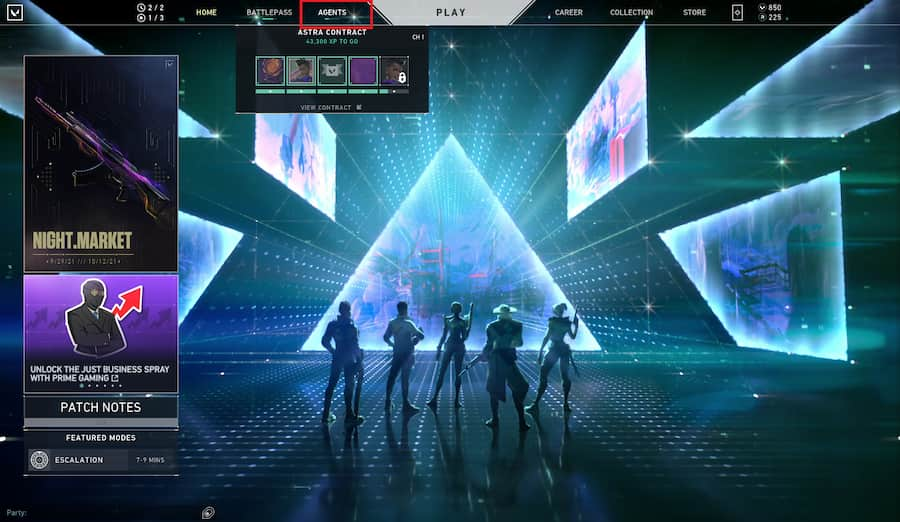 Step Two: Now select any agent of your choice to unlock & click on the activate button to start the contract.
Step Three: Complete the contract by grinding the game(any game mode of your choice) and earning enough XP till you open Tier 5.
Step Four: It may take somewhere around 15-30 hours of gameplay time to unlock a single agent depending upon the XP you earn per match.
Unlocking Agents Using Valorant Points - Paid Method
You can always use real-life money to unlock Valorant agents instantly.
Purchase and add 1000 Valorant Points using any mode of payment of your choice to your account.
Head over to the agent's section and click on your favorite agent.
Now instead of activating a contract, click on the purchase button as given in the picture below.
After a successful purchase with Valorant Points, the character will be unlocked immediately .
Every single agent in the game requires the same 1000 Valorant points for unlocking.
You can choose any method of your liking, but if you are opting for the free one, remember to track and switch contracts for unlocking all agents faster.
For more awesome guides on Valorant, check out the Valorant section on Pro Game Guides.