Megalo Syuuto is a secret character in Vampire Survivors: Legacy of the Moonspell. However, to unlock the powerful upgrade of the hero, you will need to complete the DLC's difficult 100k enemy achievement.
How to get Megalo Syuuto in Vampire Survivors: Legacy of the Moonspell?
Megalo Syuuto is unlocked after you defeat 100,000 enemies with Syuuto Moonspell in a single run. Because this has to be done in one sitting, the best strategy is to disable the stage's reapers using Endless Mode. Now that you have no time limit, you will need a powerful build to survive long enough to kill 100k enemies. Syuuto's starting weapon Summon Night becomes a deadly attack paired with the Four Seasons evolution Godai Shuffle. Area of Effect weapons such as King Bible and Garlic is another option to protect you from being swarmed by groups of monsters. However, one of the best builds for this challenge is the Pentagram evolution Gorgeous Moon and Mad Groove VIII Arcana. When combined, Experience Gems and healing items will be warped directly to you at set intervals. This is especially helpful past the thirty-minute mark, when the screen is so hectic you can't move. Before you can obtain the hidden character, though, you will need to first unlock Syuuto Moonspell through the series of steps that are listed below.
Related: How to unlock Megalo Menya in Vampire Survivors: Legacy of the Moonspell
Step 1: Locate and open the Mt. Moonspell coffin to unlock Miang as a playable character.
Step 2: Survive 15 minutes with Miang in a run to unlock her Silver Wind weapon.
Step 3: Evolve Silver Wind into Festive Winds by combining it with a max Pummarola passive item. This will unlock Menya Moonspell as a playable character.
Step 4: Survive 15 minutes in a run with Menya Moonspell to unlock his Four Seasons weapon.
Step 5: Evolve Four Seasons into Godai Shuffle by combining it with a max Spinach and Candelabrador items. This will unlock Syuuto Moonspell.
Step 6: Kill 100,000 enemies in a single run while playing as Syuuto Moonspell to unlock Megalo Syuuto.
How to get Endless Mode in Vampire Survivors?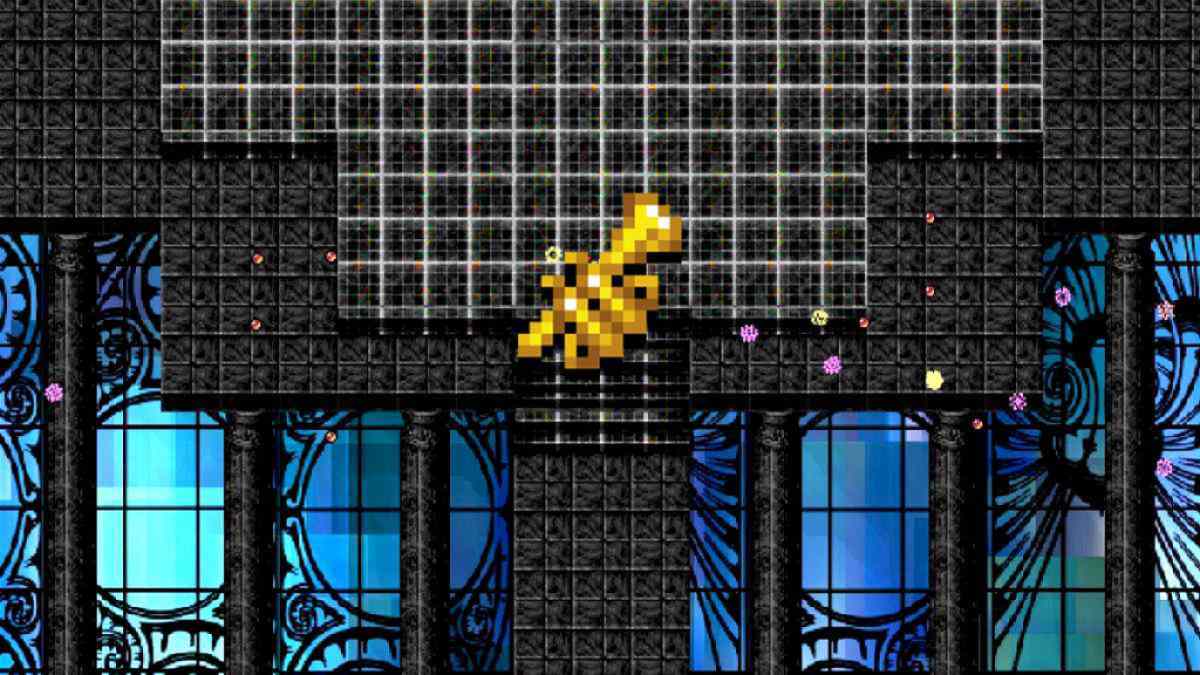 Endless Mode is unlocked after obtaining the Vampire Survivors Seventh Trumpet DLC item on the Eudaimonia M. stage. Once you have the item, go to the character select screen while playing Syuuto Moonspell. At the bottom of the menu, tick the "Endless" option and boot up any map that you want to play on. With the reapers disabled, you will have unlimited time to wrack up the 100k kills needed to obtain Megalo Syuuto. Once you've reached the required number of enemies, quit the stage to unlock the hidden character automatically. However, the upgraded hero can cost over 200k in gold, so you might need to save up before purchasing him.
Want to learn more about Vampire Survivors? If so, check out How to get all Vampire Survivors Legacy of the Moonspell weapon evolutions on Pro Game Guides.