Victoria 3 is a very exciting game, but it can also be quite intimidating. This is because there are many moving parts in the game that can be overwhelming to newcomers. While watching an expert tackle a game or two on Twitch can definitely be handy, but you'll probably be left with tons of questions. We've got a helpful breakdown for you below.
Best Tips for players new to Victoria 3
There are plenty of tips that could help you with general gameplay in Victoria 3, but we want to focus on the advice that is especially useful for those just starting out in the game. Many of the resources online for Victoria 3 tend to assume you're already familiar with the game. Check out these specially curated newbie tips:
When starting your first game (or two) in Victoria 3, we recommend playing the Learn the Game objective, rather than jumping head-first into another mode. Now, we understand tutorials can be annoying. But for a game as extensive as Victoria 3, you will benefit from slowing down and taking time to learn.
Familiarize yourself with Game Rules before starting a new game. There are a lot of customizable options, such as AI Aggression and Formable Nations. Try out different settings as you please, finding what works for you with your unique gameplay style.
Remember that there is no one way to win in Victoria 3. It is possible to not do well in the game, but that's within the context of your own goals.
When you begin playing, be more open-minded about results you don't expect. You may have set out to do one thing and accidentally did another! Don't think that just because you didn't get what you set out for that you can't still work with it. Even a war not started by you can be advantageous.
Once inside your first game, leave time paused for a bit and familiarize yourself with all controls. The game will tell you what keys to use, but you should also look through Lenses, Capacities, Goods, and Pops. These are all key aspects to get a grasp on what your country has to offer and where expansion can best occur.
Keep track of your progress by using your journal. This will help you have better organization and clarity while you plan your next moves. You can see current objectives, decisions, and even potential objectives that you can pursue.
Glossary for Victoria 3 Terms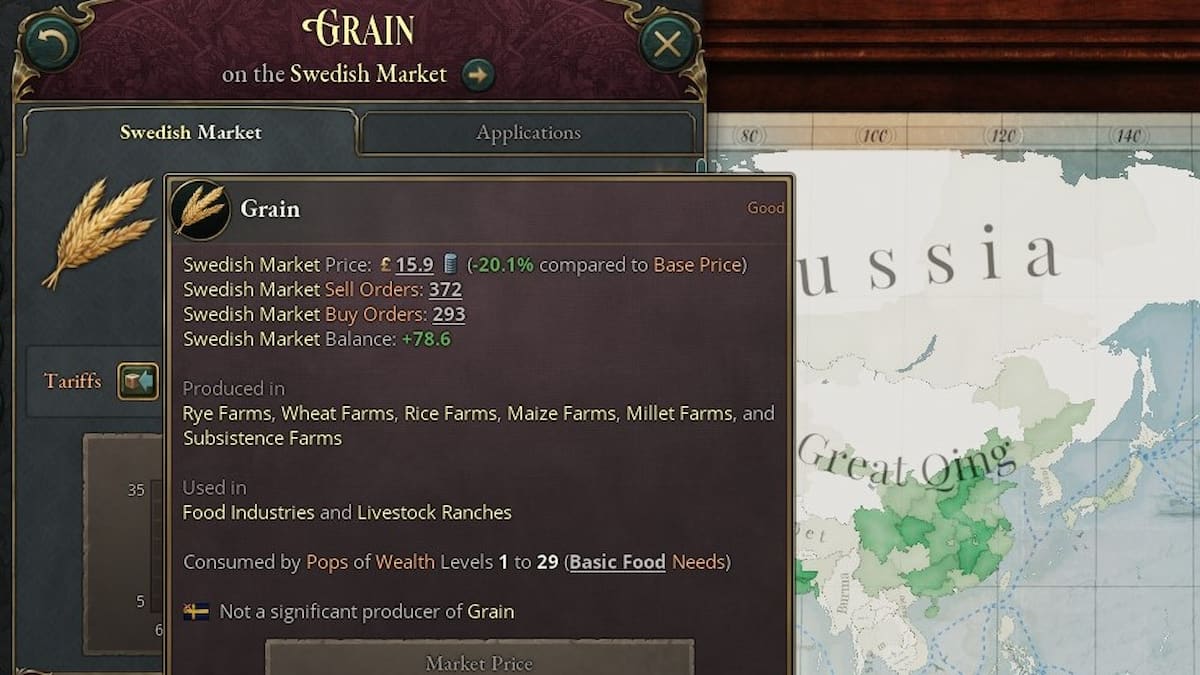 If you plan on using community forums or other player-driven resources, you can quickly become overwhelmed with all of the terminology thrown around. To help you become more quickly acclimated to the world of Victoria, we compiled a glossary of common terms:
Capacities - Three areas that factor into your game's performance. Authority, Beauracy, and Influence are all the Capacities. They can be viewed in the top left of the screen.
CB/Casus Belli - This references the Justifications of War that you'll need to make when starting a conflict with another nation.
Event - You likely already know what an event is in real life, but it has a specific meaning in Victoria 3. These will be pop-ups that notify you of an occurrence that is mostly out of your control, like natural disasters.
Decision - These are pop-ups just like Events, but you have more power to make a choice that will have unknown consequences.
Goods - These are miscellaneous things that can be used for gains and prosperity within your country through a variety of means. Goods are integral to your society, through production and all the way to exports. Examples of Goods are Alcohol, Ammunition, Cotton, Grain, Porcelain, and Tools.
INF - Stands for infantry. You'll see the term used more in discussions about war and the military.
MTTH - Short for Mean Time to Happen. This refers to an in-game system that will determine the mean amount of time for an event to occur. It works similarly to probability, only with more predictability.
Pops - Refers to the Population of your nation. Pops are broken down into four defining traits they possess: Culture, Occupation, Religion, and Workplace.
RGO - Means a Resource Gathering Operation.
RL - This simply means Real Life. You may see this as off-topic comments or whole discussions in the community. Just know that this means something outside of the in-game universe.
Savescumming - When a player saves the game right before an important decision. The intent here is to be able to reload the game to the point before the decision if you are unhappy with the outcome. There is mild controversy in the community with this practice, as some find it unfavorable.
Best Tricks to get ahead in Victoria 3
While tips and a glossary have probably helped you feel more stable to tackle Victoria 3. Now you're ready for some insider tricks that you can use to get ahead in the game. Getting ahead is relative in Victoria 3, as you'll make your own goals as your play. Nonetheless, use these helpful tricks:
Don't be afraid to try Savescumming while playing Victoria 3. It can be a useful tactic for those who are beginners since you can learn the outcomes of multiple decisions in a shorter period of time.
If you find yourself overwhelmed by the map, use the Countries Map List. This will give you a more streamlined and strategically useful overview of the countries of the world. While this is not a cheat or hidden feature, it can be extremely easy to overlook when you first begin playing.
Use the Potential Journal Entries portion of your Journal to guide you whenever you're not sure which direction to head in the game. There will almost always be a litany of options for potential moves to make. Hover over any of the potentials to get more details on the objectives.
Want to read more about strategy games? If so, check out Comparison: Triangle Strategy vs. Final Fantasy Tactics on Pro Game Guides.