On the northeast of the sea map lies a shipwreck of what was once a passenger vessel. It's stationed beyond a whirlpool guarded by sea monsters. When you attempt to investigate it, you'll find that the cabin is shut tight. The game certainly makes it seem that you should leave it alone—but that's not the case.
The cabin door can be opened using a Scratched-Up Key. It will be in a stray treasure chest floating east of Omega Isle. The exact tile you need to be on is where our ship is below.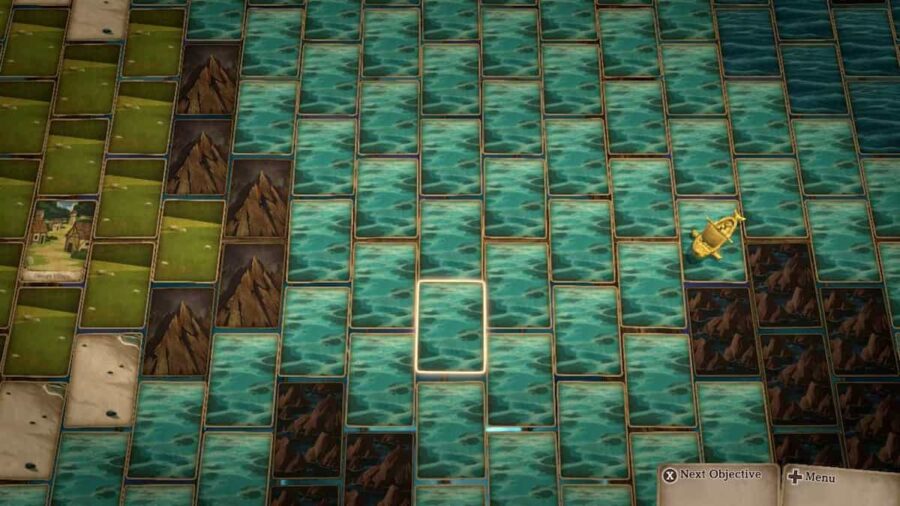 Intercept the chest when it floats near you. You will be attacked by three weak sea monsters. Defeat them, and you will get the key.
Related: Where to find rare ore in Voice of Cards: The Forsaken Maiden
Take the key back to the northeast shipwreck and open the cabin door. There's a bit of an interesting story behind it, but the important thing is the item you get: the Ring of Compassion II. It boosts attack by two points and greatly raises the character's critical-hit chance. This quest is also the only place you'll be able to obtain it, so if you're looking to complete your collection, don't forget to pick it up.
For more help with Voice of Cards: The Forsaken Maiden, Pro Game Guides has you covered.