Poker can be played in Saloons with NPCs, but the game is a little different than normal poker. In Weird West, poker is played with one card and whoever has the highest is the winner.
To play poker, you must first find an NPC who is looking to play. An NPC who wants to play will say something like "all these cards and nobody to play with." Approach them and they will ask you to play poker.
Weird West Poker Rules
To play, you must pay a buy-in of 50 gold, then each hand has an initial bet of five gold. Each hand, you will receive a card, then get the option to bet 5, 10, 15 gold, or fold. The opponent can then raise or fold. If they raise, you get the option to call their bet or fold, then you show your card.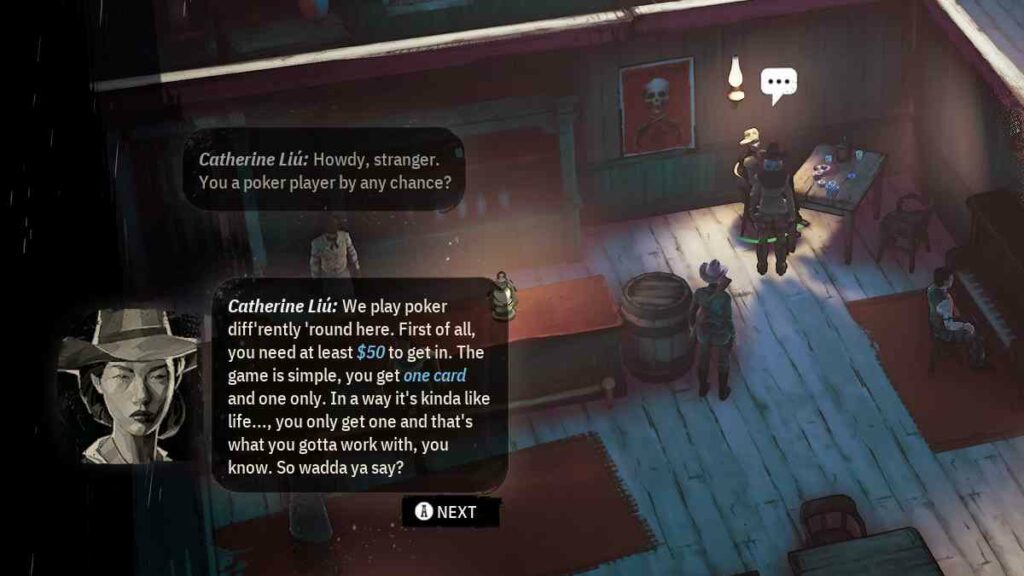 Whoever has the high card wins. Here are the card rankings from highest starting on the left.
Ace — King — Queen — Jack — 10 — 9 — 8 — 7 — 6 — 5 — 4 — 3 — 2
For more Weird West guides, check out How to change the time of day in Weird West on Pro Game Guides.