During the "Bounty Hunter Journey" mission in Weird West, you will have a few choices to make to progress through the story. After traveling to Galen's Crossing to ask Mayor Weeks about your husband, he will ask you to go get the deed to a nearby farm he wants. After speaking with the owners of the farm, they will tell you to search Mayor Weeks' basement instead of taking their deed.
There are a few ways to complete this mission, but most will be very dangerous. You do have the choice of taking the deed by force, but the farm will fight back. The best option is to return to Mayor Weeks to find his basement.
Related: Should you save Dean Stillwater at Greenwood Run in Weird West
Where to find Mayor Weeks' basement
Finding the basement can be fairly confusing because it is not in the building Mayor Weeks is staying in. The basement can be found in the worker's building located in back left corner of the compound. The building is off-limits so you will have to sneak in there and find the trap door.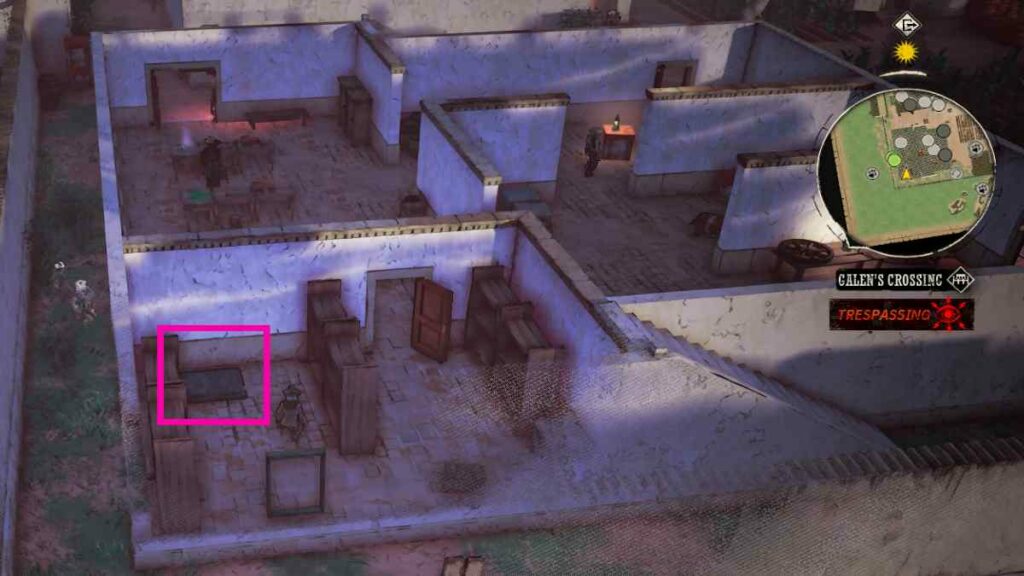 The best way to get into the building is to jump through one of the windows located in the back. There will most likely be one worker patrolling the room, so wait for them to look away and quickly move to the back left room where the trap door is located.
After going down the trap door, you will meet a prisoner locked up in a nearby cell. You can ask him for info on Mayor Weeks, then free him. Freeing him will make him a Friend for Life, which can be very helpful in future missions.
For more Weird West guides, check out What are Vendettas and Friends for Life in Weird West, explained on Pro Game Guides.