During the Pigman Journey missions, you will have to visit a location called Quigley's Lantern Room and figure out how to get inside. A difficult side mission can also be done along with the main story mission, but both revolve around getting inside.
To get into Quigley's Lantern Room, first ring the bell to the right of the front door. Say the secret phrase, but you will still not be let in. A woman will signal you to meet at the back of the building and then will ask you to get rid of the current owner, Maximo, without any guards noticing or being attacked.
How to eliminate Maximo
The optional mission to get rid of Maximo can be difficult and requires a lot of stealth. In order to complete the mission, you must not knock out or alert any guards on your way to killing Maximo. You also cannot outright kill Maximo, you must throw him over a balcony. The main story mission also requires you to break into the building, so you might also finish the optional quest if you can.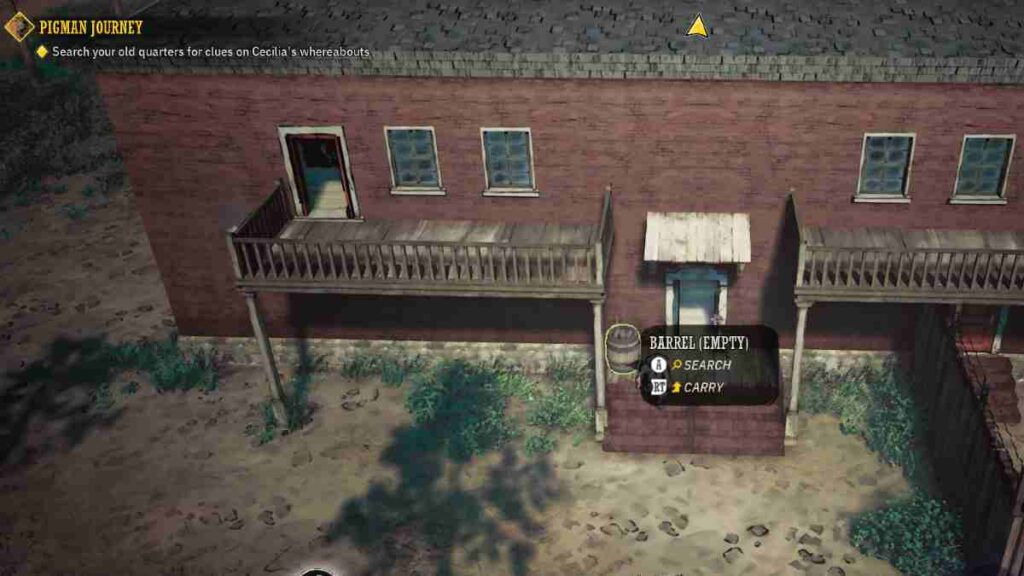 The first step to getting in the building is to grab a barrel from the back room, take it outside and use it to jump to the balcony. Once there, sneak around the guards and workers and get to Maximo's room. You will have to wait for a worker to leave his room. Then, sneak in, knock him out, and carry him to a balcony to throw him off.
For more Weird West guides, check out What to do with Nimp Heads in Weird West on Pro Game Guides.