Wild Hearts is a hunting game that is heavily inspired by the Monster Hunter series. In this game, you hunt down giant kemono, learning their move sets and weaknesses to take them down. However, the open world is also littered with smaller kemono creatures, who provide beneficial resources like Lizard Bloom and Pointed Scales. These items are used for forging armor and weapons, allowing you to challenge ever greater foes with confidence. Here's how to get Pointed Scales in Wild Hearts.
Where do you find Pointed Scales in Wild Hearts?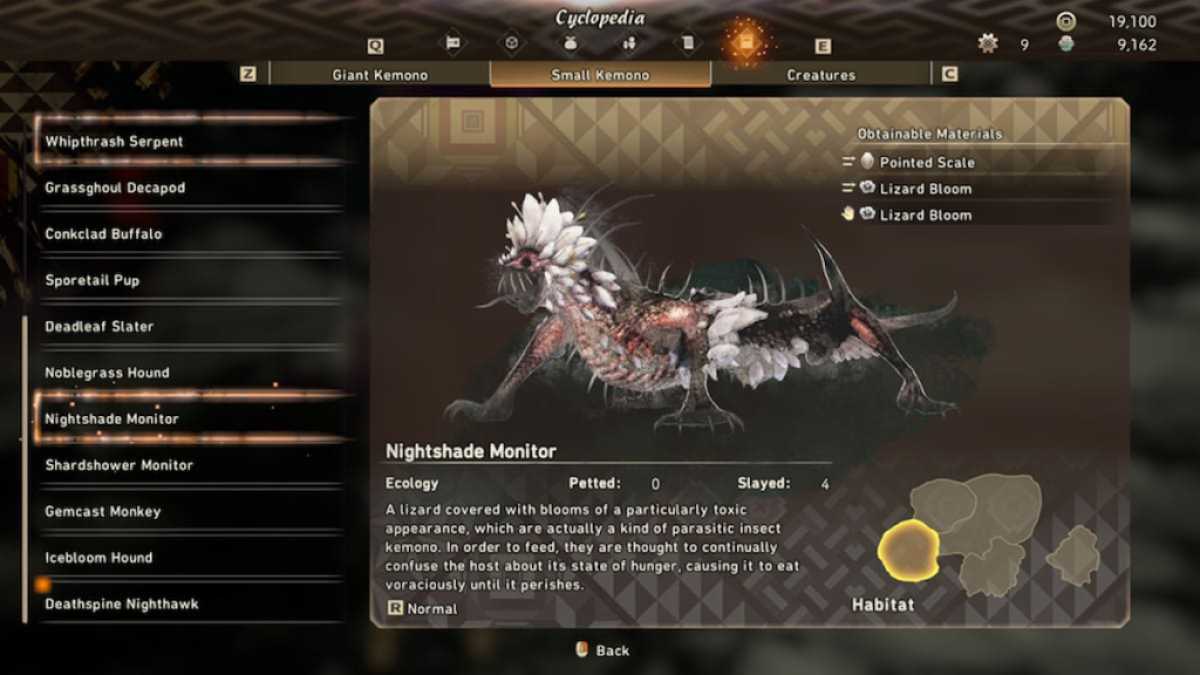 To collect Pointed Scales, you must defeat Nightshade Monitors. These small kemono can be found in Akikure Canyon, which is unlocked during the events of Chapter Two. You cannot obtain these materials by petting Nightshade Monitors, as this action always drops Lizard Bloom. Instead, you must battle Nightshade Monitors and finish them with your blade, collecting Pointed Scales from the kemono's body.
Nightshade Monitors can be found in two locations in Akikure Canyon. One is the Buddha Cave, which is located in the northeast portion of the area. The next is the Six Points Lagoon, which is in the west area of Akikure Canyon. Alternatively, you can also defeat Shardshower Monitors in the Fuyufusagi Fort area to yield Pointed Scales. These can only be collected by defeating the Shardshower Monitors, so pacifism will have to take a backseat in the search for Pointed Scales.
For more Wild Hearts guides, come check out How to play online co-op with friends in Wild Hearts here on Pro Game Guides.