When you see a good boy, it must be pet. It doesn't matter if that creature is a dog, cat, or spirit beast that wreaks havoc on the environment, it must be pet. Wild Hearts acknowledges this human need and allows you to pet small kemono creatures, as long as you're not currently battling them. Due to this heartwarming feature, you can pet deer, wolves, and several other creatures you encounter in the open world. Come join us as we explain how to pet small kemono in Wild Hearts.
How do you pet small kemono in Wild Hearts?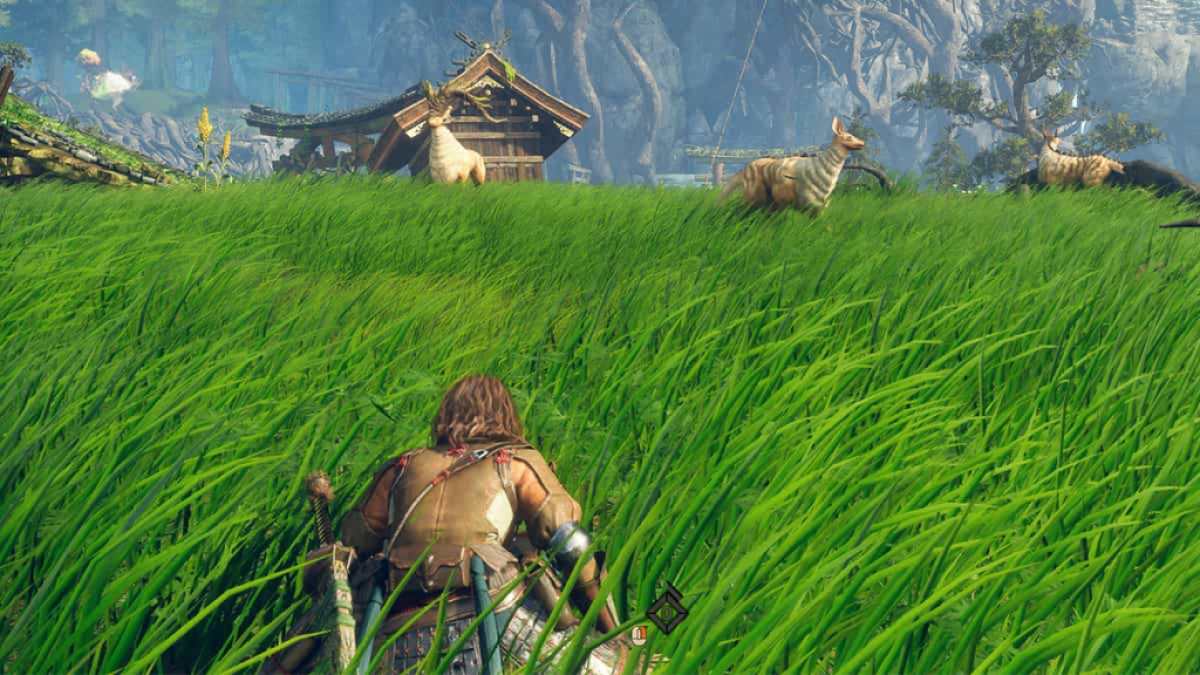 Small kemono can be timid, so they will not stand still if you walk directly up to them. In order to pet them, you must sneak up behind them without being noticed. This is especially true for aggressive kemono like monitors and serpents, since they will attack you as soon as they notice you. If you successfully sneak up on a small kemono, you can interact with them to pet them. This prompts them to drop a resource before darting off out of fear.
Related: How to play online co-op with friends in Wild Hearts
If you fail your sneaking attempt, don't fret. Passive kemono typically flee for a short distance, then calm down and can be approached once more. Aggressive kemono are tougher to pet after they've spotted you. They will likely pursue you as long as you are in their line of sight. If you're dead set on petting them, try crouching somewhere far away and waiting for them to stop hunting. Once they stop walking in your direction, you should be safe to sneak up on them and give them a friendly pat.
For more Wild Hearts guides, come check out How to get Lizard Bloom in Wild Hearts here on Pro Game Guides.