While some resources in Wild Hearts have clear uses, like Pointed Scales and gold, others are far more obscure. The Southern Metal Fitting is one of these items, with the description vaguely labeling it as a "rare material." It's easy to pick up resources like this on your journey without knowing their purpose, due to the busyness of foraging and battling. However, the Southern Metal Fitting has a unique use and allows you to craft gorgeous cosmetic items. Come join us as we explain the purpose of the Southern Metal Fitting in Wild Hearts.
What is the Southern Metal Fitting for in Wild Hearts?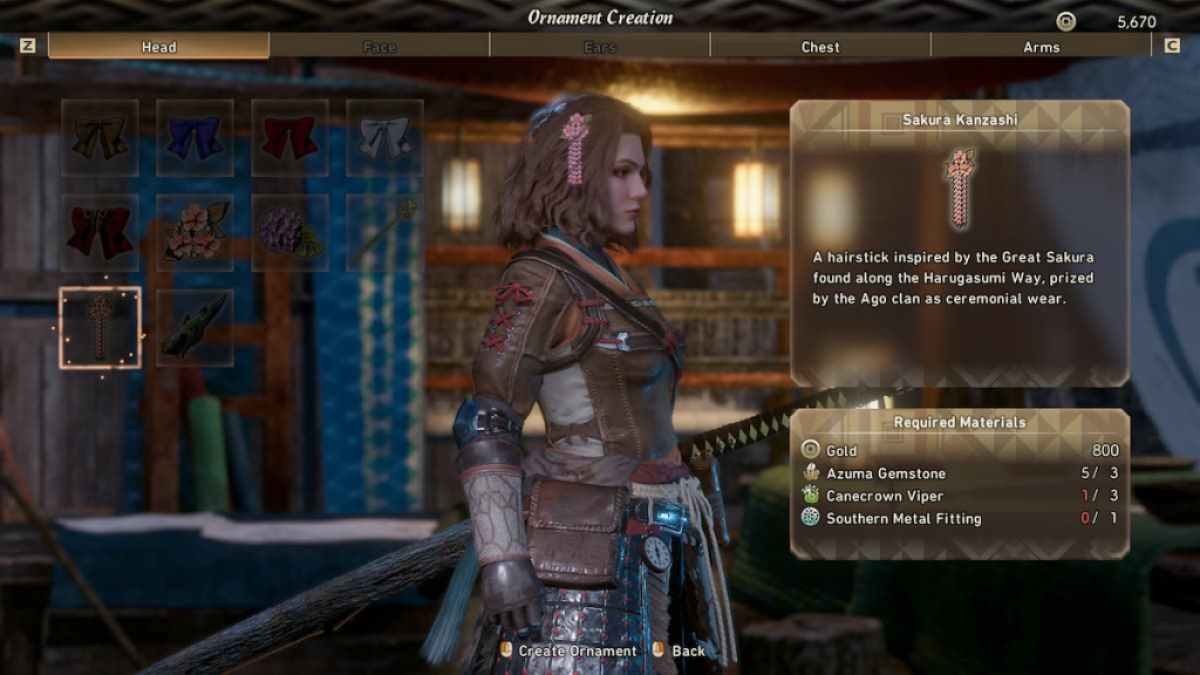 The Southern Metal Fitting can be used to craft ornaments by speaking to Yatarō in Misato. Along with gold and a few other resources, Metal Fittings are used purely for creating ornaments. There are four types of Metal Fittings that each correspond to different ornaments, including the Northern, Western, Eastern, and Southern Metal Fittings. By submitting a Southern Metal Fitting, three Canecrown Vipers, three Azuma Gemstones, and 800 gold, you can create a Sakura Kanzashi ornament. This accessory depicts a lovely sakura blossom and is worn either in the hair or on a helmet.
To find more Metal Fittings, you can browse Kōgyoku's wares and purchase a Northern Metal Fitting for 500 gold. Alternatively, you can resume your exploration of the open world and hope you collect Metal Fittings along the way. If you are not interested in crafting ornaments, you can also sell your Metal Fittings for 50 gold at Kōgyoku's shop.
For more Wild Hearts guides, come check out How to activate Hunters Arm in Wild Hearts here on Pro Game Guides.