With the release of WoW Dragonflight update 10.0.7, brand new adventures and challenges await within the Forbidden Reach. While Forbidden Reach itself is pretty much more of the same style of content that Dragonflight opened with, there are a few new things worth talking about. One is the Crystal Tuning Folk, an important item that lets you summon an equally valuable boss. Getting your hands on the Crystal Tuning Fork is a bit of a chore, however, as it requires a bit of grinding on your part. Here's how to craft the Crystal Tuning Fork in WoW Dragonflight.
Getting the Crystal Tuning Fork in WoW Dragonflight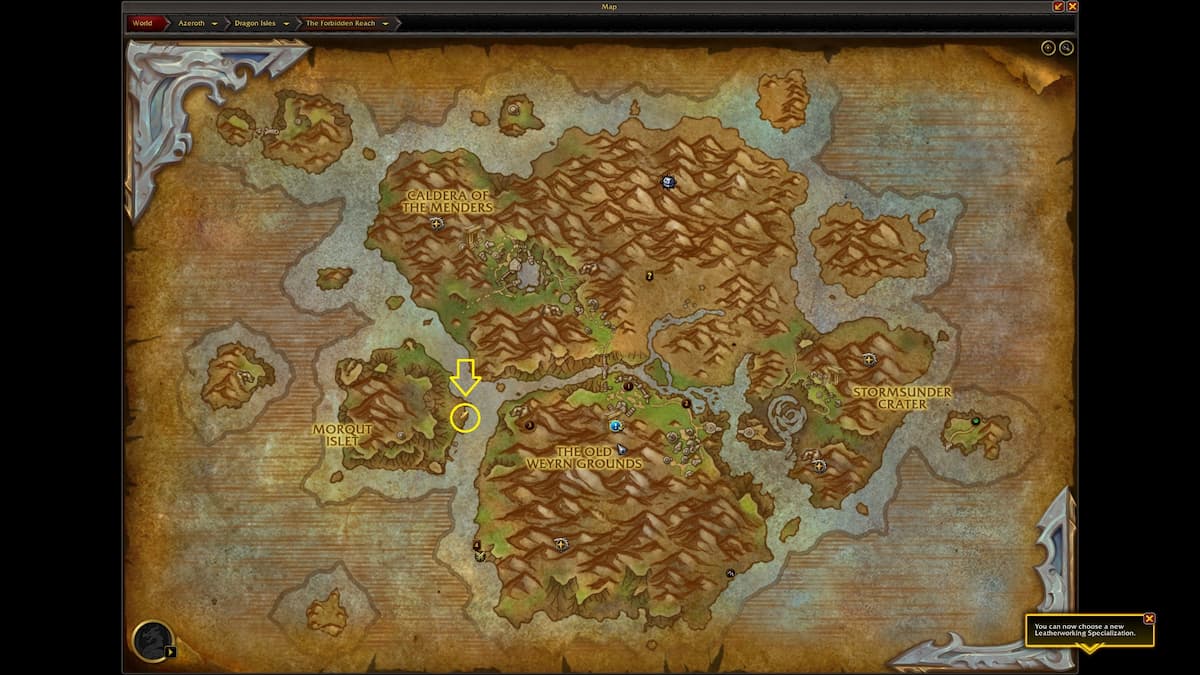 To even start the process of obtaining the fork, you're going to need to purchase the recipe for it. This step is rather easy and inexpensive, but you will need to be a Jewelcrafter in order to learn the recipe. Head to Morqute Village located with The Forbidden Reach and speak with the Artisan's Consort's Trader Hag'arth. He will sell you the recipe for 10 Artisan's Mettle.
Related: WoW Dragonflight Zskera Vaults: How to Unlock & Get All Rewards
Once you've learned the recipe, you're going to need its reagents to craft it. Hunt mobs throughout the Forbidden Reach to obtain the necessary materials. The Tuning Fork may take some time to find, but practically everything with the Forbidden Reach drops it, so feel free to do other things while you wait.
When you've created your Crystal Tuning Fork, you can now summon a boss named Amephyst, which drops the Unstable Elementium recipe. This recipe is key to upgrading the gems for the new, upgradable ring introduced in the 10.0.7 update.
For more helpful tips and information relating to WoW Dragonflight, check out our guide on How to Find & Open the Storm-Bound Chest in WoW Dragonflight right here on Pro Game Guides.