Love is in the air in World of Warcraft, and Blizzard has brought back the annual Valentine's Day event that gives player the chance to unlock all sorts of goodies. Once such thing players might want to get their hands on is the Swift Lovebird mount, and the process might be a long one, but it's very doable.
How to unlock the Swift Lovebird mount in WoW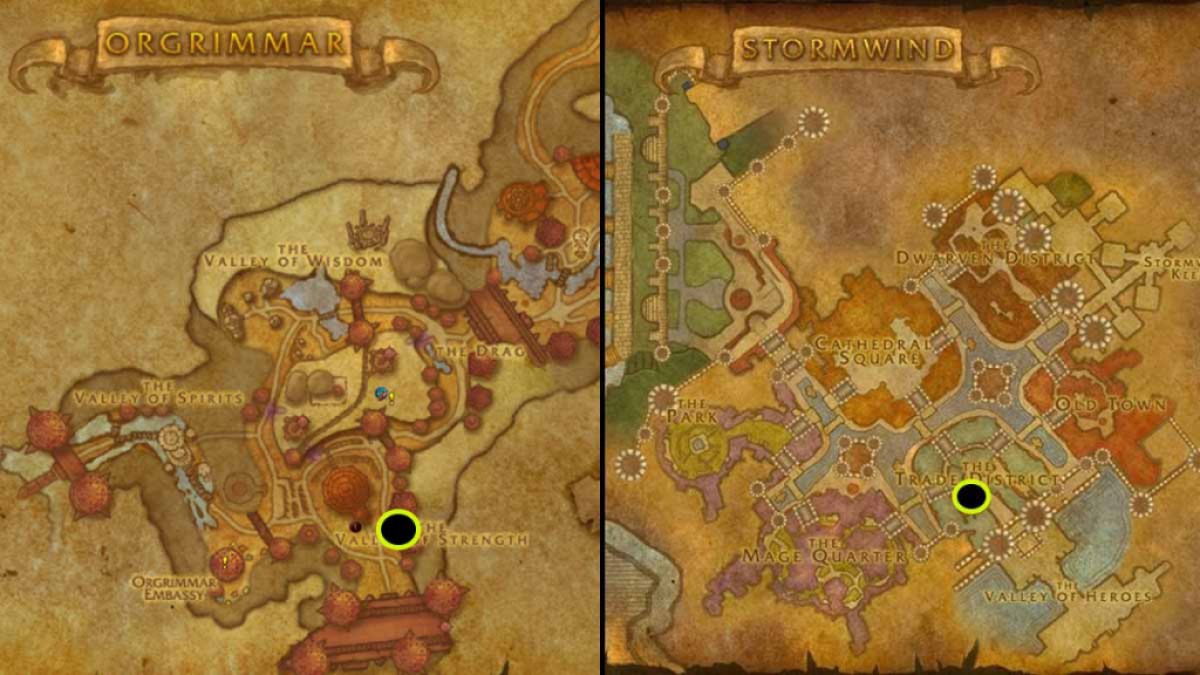 The Swift Lovebird mount is unlocked by spending 270 Love Tokens at the player's faction event vendor in Stormwind City or Orgrimmar, depending on whether the player is Alliance or Horde, respectively. The NPCs name is Lovely Merchant, and they can be found in the Trade District in Stormwind and in The Valley of Strength in Orgrimmar. Although 270 Love Tokens might seem like a lot, players have until February 20 to amass that amount, so it doesn't have to be a rush.
Related: WoW Dragonflight – Is the Trading Post worth your time?
Something to note about the Swift Lovebird is this isn't a flying mount, so unlike many of the World of Warcraft mounts available, this isn't something players can take to the skies with. Collectors will still want to snatch it up, as they will the Ash'adar, Harbinger of Dawn, but missing out on flying is a tough pill to swallow.
How to get Love Tokens
Love Tokens can be obtained by completing daily quests throughout the event. These quests can be found in the capital cities, and they will reward players with a small allotment of tokens each day.
Crushing the Crown: Alliance players will go to Inspector Snip Snaggleboat in Stormwind, while Horde players talk to Detective Snap Snagglebolt in Orgrimmar for this quest. It rewards five tokens.
Daily Quests: Talk to Kwee Q. Peddlefeet outside of Stormwind or Orgrimmar's auction house to pick up the daily quests. This gives the the player four quests to complete that will result in 20 tokens each day.
Heart Shaped Box: This item can be obtained by queuing up for the event-specific Shadowfang Keep dungeon and defeating Apothecary Hummel. The box has the chance to drop the rare X-45 Heartbreaker mount as well.
Any Love Tokens earned and not spent will not carry over to next year's festivities. Players hoping to stockpile the tokens they find if they don't reach 270 will be out of luck as they disappear from the game until the next Valentine's Day event, so make sure to spend them.
For more World of Warcraft guides, check out Valdrakken Accord Rep Guide – WoW Dragonflight on Pro Game Guides.