Two of the major reputation grinds of World of Warcraft Dragonflight are Wrathion and Sabellian. Raising rep with these two dragons unlocks all sorts of cosmetics, and also access to some high item level gear, so it's worth getting them both up.
How to raise Wrathion and Sabellian rep in Dragonflight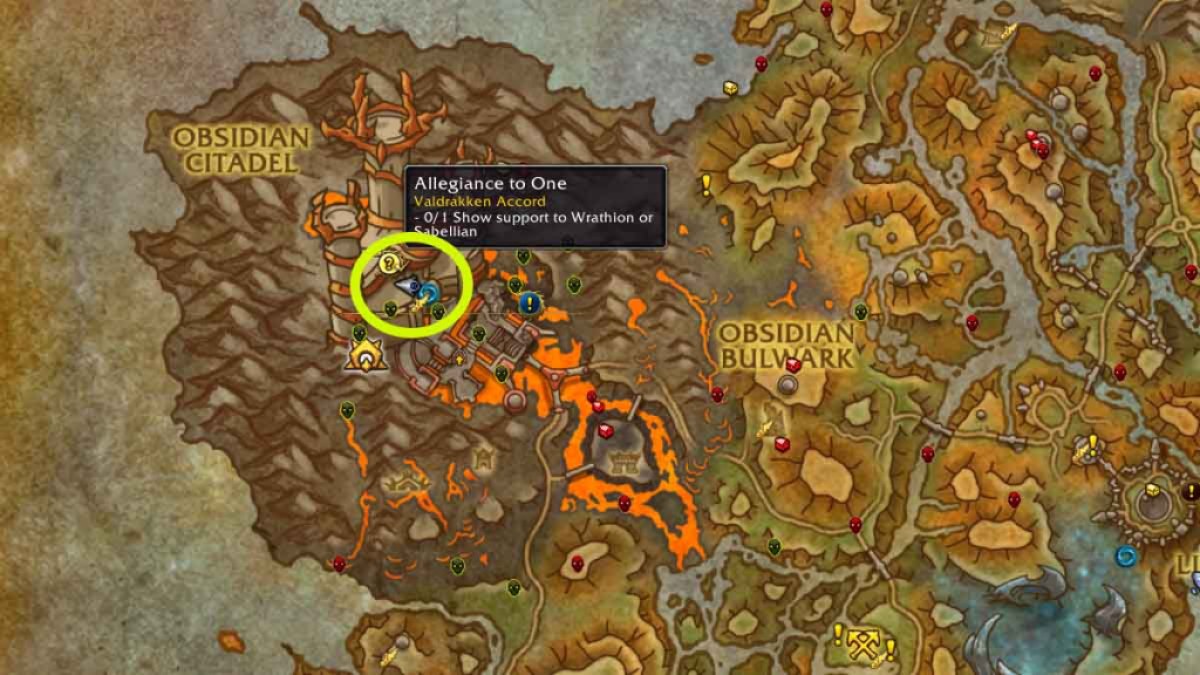 Wrathion and Sabellian can be found at the Obsidian Throne to the northwest of The Waking Shores zone in the Dragon Isles. A weekly quest called Keys of Loyalty is available that will require players to swear allegiance to one of them, but rep can be gained for both of them at the same time.
Once allegiance is sworn, players will be tasked with looting fragments off the various enemies around the citadel that will then be used to create keys. The keys will then be given to either Wrathion and Sabellian where a rare enemy then spawns once enough keys are turned in that will reward players with even more reputation gains.
Related: How to get to Kul Tiras from Orgrimmar in WoW
All players in the area will make progress to the rare enemy spawn, so it's not a solo act. Killing the elite enemy rewards rep whether the players is aligned with Sabellian or Wrathion, so it should be prioritized each time. To make things go even faster, using the group finder to get a squad going will make the rep gains a breeze.
Wrathion and Sabellian Ranks in World of Warcraft
To get all of the rewards, players will want to raise their reputations with each of the dragons to True Friend status. There are six ranks in total and they are Acquaintance, Cohort, Ally, Fang, Friend, and True Friend.
The first set of rewards will be unlocked at Cohort rank, but players will want to keep rising through the ranks to get it all. There are definitely some things worth working toward for players who are willing to put the time in.
Wrathion and Sabellian rep rewards in World of Warcraft
While there are plenty of cosmetics to work toward, the 389 item level neck and 398 item level cape are what many players will have their eyes on. For players who don't like doing Mythic+ dungeons or raids, this will be some of the highest item level gear they can get.
It doesn't matter whether players choose Wrathion or Sabellian any given week as the same gear is available through both of them, and with enough time put in, both reputations can be maxed out. It's definitely a time sink, but since these reps will be available throughout the course of the expansion, players can take their time.
For more World of Warcraft guides, check out WoW Battlehorn Pyrhus Spawn Time and Where To Find on Pro Game Guides.