Like a Dragon: Ishin! is a remake of the PlayStation 4 launch title Ryu ga Gotoku Ishin, which was released exclusively in Japan. In the Yakuza spinoff story, the Sega franchise trades in the colorful world of Kamurocho for the late Edo Period of Japan. With a more serious storyline and dated mechanics, the 2014 re-release does feel like the distant past, particularly in combat with inconsistent hitboxes and constant enemy swarming, especially after Yakuza: Like A Dragon's modern and tighter gameplay that gives you more room to breathe. However, it is still worth diving into if you're a Yakuza fan.
Gameplay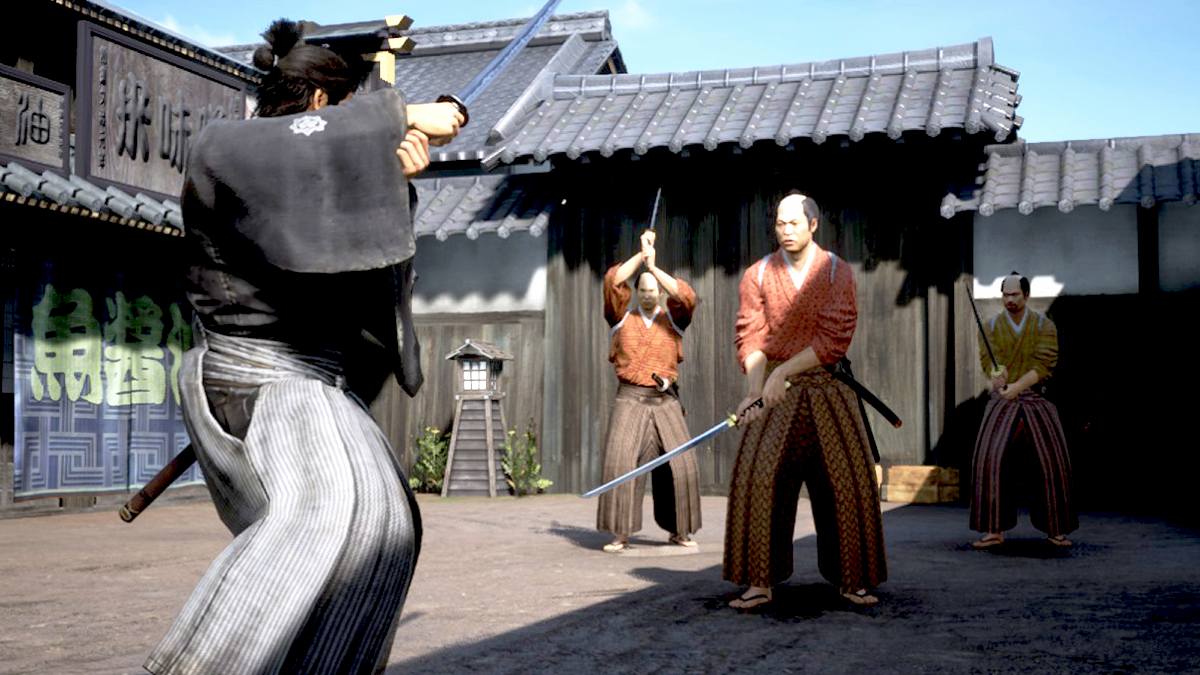 While Like a Dragon: Ishin! shares the same series name as 2020's Yakuza: Like a Dragon, the remake does not have turn-based RPG mechanics. Instead, it shares the same engine that was used in Yakuza 0 and Kiwami. At its core, players are given a choice between four playstyles: Gun, Dancer, Brawler, and Swordsman. Each battle style is entirely different and can be swapped on the fly with a click of a button. The multi-fighting style engine is still clever almost a decade later, as it allows you to strategize depending on the situation.
If you are fighting against an enemy with a long spear, for instance, your Gun mode will quickly be able to snipe at a distance. Surrounded by a group of enemies? No problem. Just use the Dancer mode to send protagonist Sakamoto Ryomo into a spinning frenzy with his katana while also throwing out a flurry of bullets from his pistol. Like a Dragon: Ishin's combat never gets boring, and I spent hours upgrading each path to craft my own unique playstyle. The game also has a deep crafting system that allows you to track down rare material to make powerful Katanas and weapons–including magical ones.
The only downside to the gameplay is that the game's engine can sometimes feel a bit stiff and dated compared to modern titles such as Yakuza 6 or Yakuza: Like a Dragon. Even regarding how your character moves, it's clear that it is a 2014 re-release rather than something that has been reworked and improved to today's standards. The animations are clunky, the hitboxes are inconsistent, and the world feels less alive than in recent games. In 6, combat interacts with the world, as you can slam enemies into the environment for unique sequences. And in Like a Dragon, citizens of Yokohama will step in to help you smash up a bad guy. In comparison, Ishin feels a bit colder at times.
Also, combat can become a bit tedious after being jumped by wandering ruffians and ronin for the thousandth time. As you walk around Kyo to find side quests, prepare to constantly be hounded by foes every few steps that you take.
Score: 4/5
Related: Yakuza 8 Official Release Date and Announcement Trailer
World Design
Like most Yakuza games, Like a Dragon: Ishin! drops you into mini sandbox areas that are "moderately" open to exploring. Despite the linear limitations, the 2014 remake still feels big, as every corner you take is filled to the brim with whacky characters and hilarious substories. Even though the game is set in a more serious backdrop, Ryu ga Gotoku Studios has still captured the comedic tone that has made the Yakuza franchise so iconic.
However, a big sticking point that may be a dealbreaker for some players is that the late Edo Period of Kyo is not as magical as the neon-soaked cities of Kamurocho or Yokohama. While the Yakuza franchise has always lived and died by its bizarre cast of misfits, the world of each game is also a character in itself. So, when compared to the main series, the 2014 spinoff tale may feel like a step back for some, regarding its setting.
On the other side, Like a Dragon: Ishin! is much more rewarding to hardcore fans of the series who jump at the chance to experience the events that eventually led to the creation of the Yakuza world. Regardless of which side you land on, the 2014 remake is still anchored by its hilarious substories. One moment, you will be doing a drug deal with a shifty merchant, where the drug being sold is freshly grown tomatoes. The next, you will be running for your life after Sakamoto Ryomo discovers perfume for the first time and is being chased down by a crazed lovestruck admirer. Ishin! is still a silly Yakuza game at its heart, and it's all the better for it.
Score: 4/5
Graphics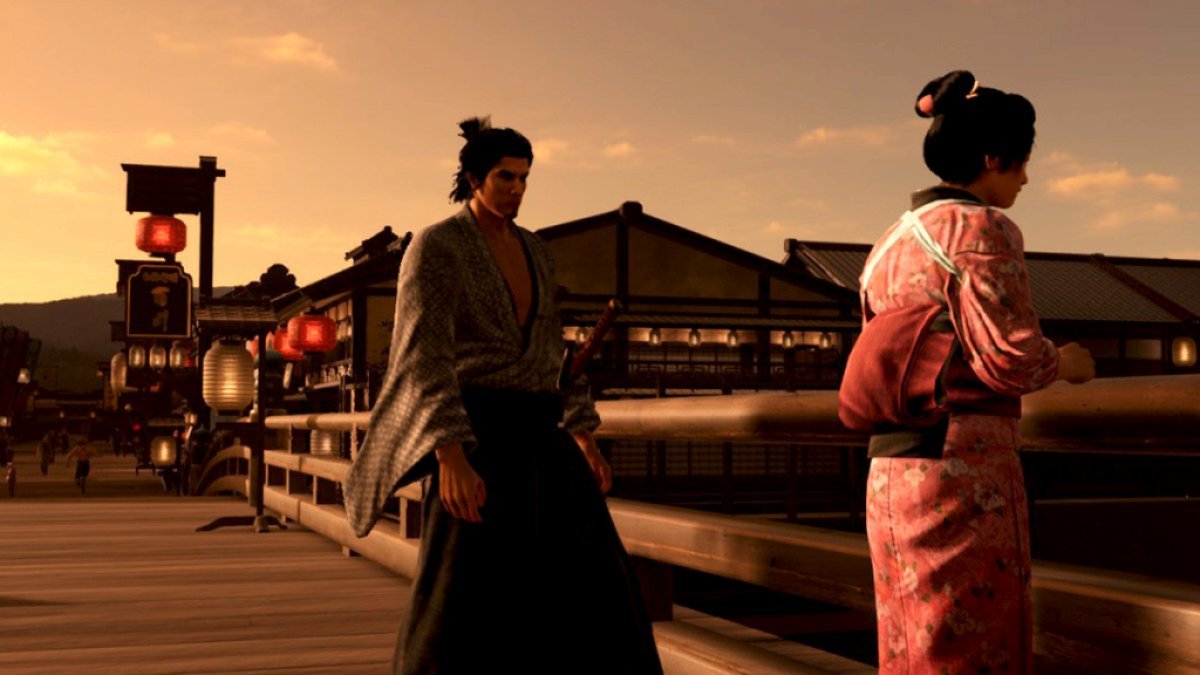 Yakuza games have always looked pretty, and Like a Dragon: Ishin! is no exception. Despite being a 2014 title, the spinoff story still looks fantastic in 2023. Even on Steam Deck's portable mode, the game runs at 720p and 60 FPS with max settings. On PlayStation 5 and Xbox Series X, the game has no trouble delivering a smooth experience while also maintaining clean visuals. While the game will not overshadow modern Triple-A titles like Horizon: Forbidden West or God of War Ragnarök, Ishin! delivers a balanced experience where visuals don't sacrifice performance.
Because the remake swaps out Yakuza's usual grimy concrete cities for its late Edo Period setting, the game does look stunning in certain places. There were moments during my gameplay where I had to stop what I was doing to look at the beautiful nature Ryu ga Gotoku Studios crafted to re-create the ancient Japanese era. Ishin's stylish gameplay has also never looked better, as every blade spark and blood spatter is beautifully captured in the 2023 remake's HD visuals.
Score: 4/5
Story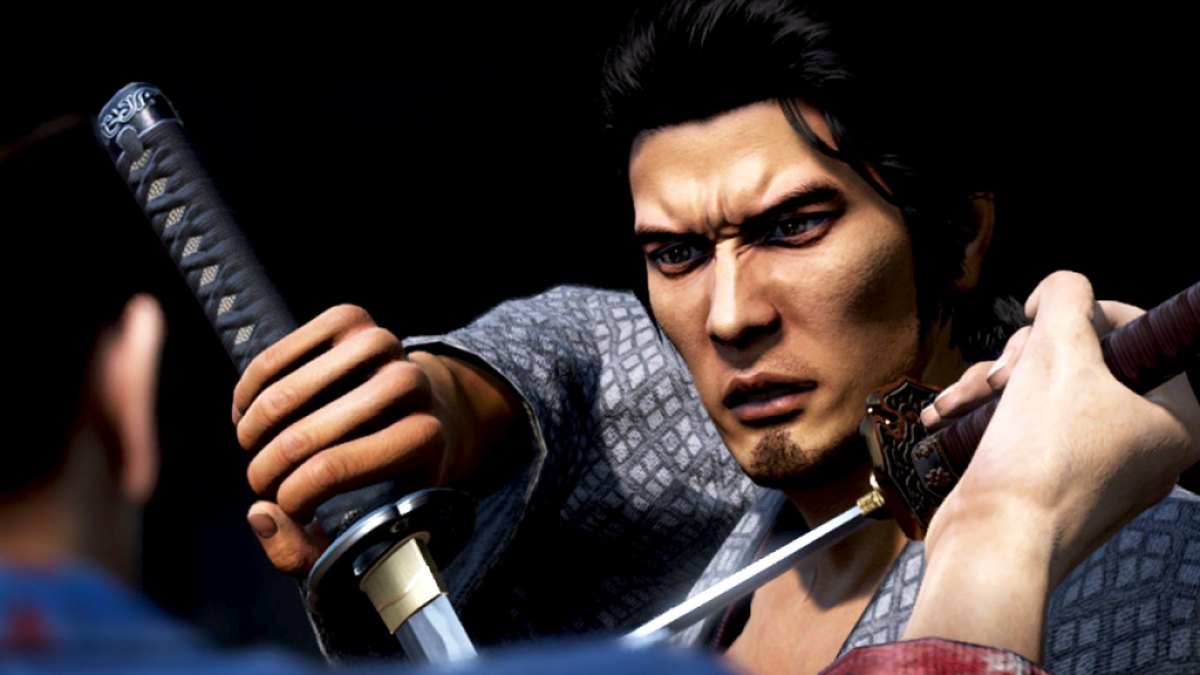 Like a Dragon: Ishin! is set in 1853-1867 and takes place during a tumultuous time in Japan as several factions are vying for power. Although protagonist Sakamoto Ryoma shares the same model as Kazuma Kiryu, they aren't the same character. So, while the game has an entirely new cast, fans of the series will still feel right at home as familiar faces such as Goro Majima appear as different characters.
Similar to most Yakuza games, Ishin! has a dark story that serves as a backdrop to the fun world of the game. Like a Dragon: Ishin! takes players on a revenge quest, as Sakamoto Ryoma becomes a samurai on the run to avenge a fallen loved one. After infiltrating the Shinsengumi organization, the story became tense, and I was left guessing every step of the way which member was responsible for destroying Ryoma's family. While the spinoff story isn't as light-hearted as past entries, its main plot remained gripping throughout its 30-hour run. Because of its more serious tone, Like a Dragon: Ishin! ends up being one of Yakuza's most mature stories, filled with high stakes and incredible moments.
Score: 4/5
Verdict – Like a Dragon: Ishin! is an incredible remake despite feeling dated compared to modern Yakuza games
Although it lacks the magic of Yakuza's modern setting, Like a Dragon: Ishin! still retains the whacky fun that has made the long-running franchise a must-play. While some players may be less thrilled with the 2014 combat system and serious, late Edo Period setting, long-time fans will not want to miss out on this epic Yakuza spinoff story.
For more information on Like a Dragon: Ishin!, check out Swords and Sowing: A Relaxing Side Story in Like a Dragon: Ishin! here on Pro Game Guides.