In the Like a Dragon: Ishin Mystery Merchant substory, you will need to find tomatoes in Kyo. Unfortunately, the fruit is nearly impossible to locate and can only be obtained with a special method. Here is where you need to go to get the coveted food item.
How to get Tomatoes in Like a Dragon Ishin Mystery Merchant Substory 27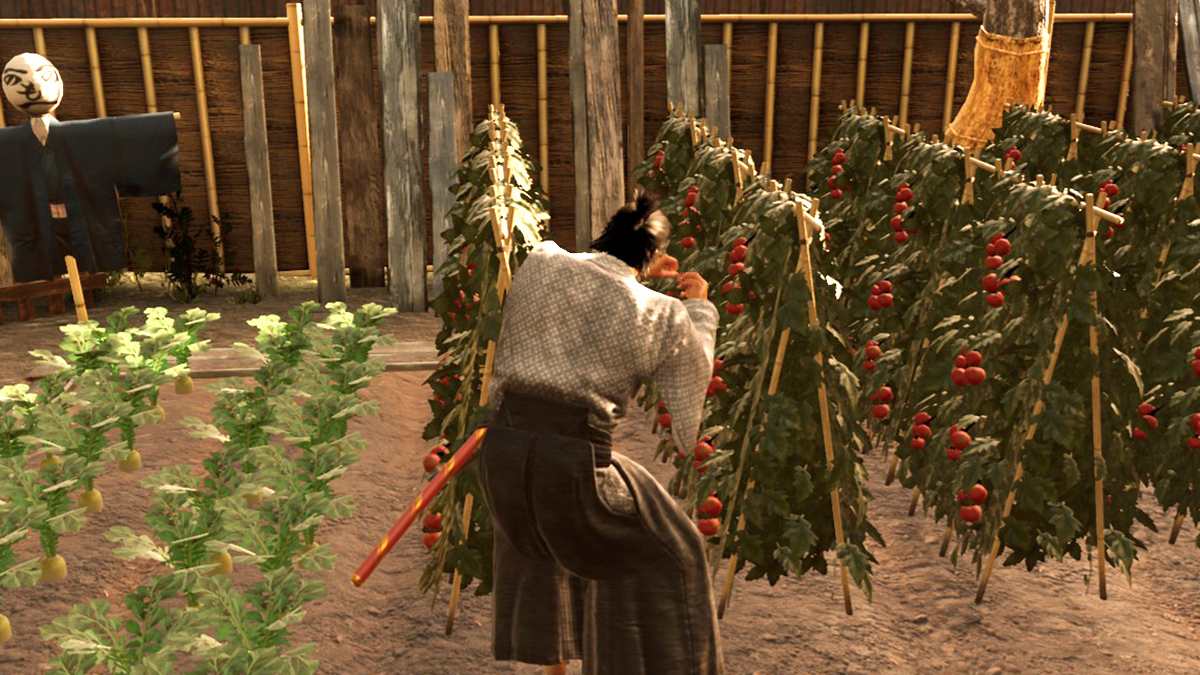 During Chapter 4: Joint Struggle, you can encounter the Mystery Merchant substory while walking around Rakugai. In the quest, a shifty merchant will ask Ryoma to fetch him 10 tomatoes. The problem is none of the stores in Rakugai or Fushimi actually sells the popular food item. Even the Greengrocer and pawn shop don't carry the delectable red fruit.
Related: Like a Dragon Ishin – Mochi Mystery Guide (Substory 6)
To find tomatoes in Like a Dragon Ishin, you need to grow them at your farm. To unlock the farm feature, you must first start the Another Life substory in Chapter 4, which can be found in Fushimi after Ryoma has been made a captain. Once you have access to your farming patch, you will need to unlock the red fruit by purchasing the Green Thumb: Tomatoes skill for 1,000 virtue points at the Shrine next to your second house.
Even though you have acquired the Green Thumb skill, you will still need to expand your farm space with virtue points at the shrine in order to fit your tomatoes. Once you have planted the fruit, you will be able to pick them off the vine after waiting around 30 minutes in real-time. You may also have to harvest twice, as the Like a Dragon Ishin substory requires 10 tomatoes. With the freshly-grown fruit in hand, return to the shifty merchant and exchange the tomatoes with him to complete substory 27.
For more information on Like a Dragon: Ishin!, check out All Quiz Answers to It's a Long Story in Like a Dragon Ishin here on Pro Game Guides.