The Legend of Zelda: Tears of the Kingdom is strewn with mini-bosses that I frequently encountered during my dungeon raids. When I was on the quest to cleanse Zora's Domain by cleaning it of sludge, I discovered an interesting boss, Sludge Like, which I defeated with the help of Prince Sidon and his unique powers. This guide explains how best to deal with this mini-boss.
How to defeat Sludge Like in Zelda Tears of the Kingdom
The best way to defeat the Sludge Like monster boss in Tears of the Kingdom is by first cleaning it off using weapons or arrows fused with Splash Fruit. Alternatively, you can use Prince Sidon's Blessing power, which fires a blast of water at the enemy. This power can cleanse the Sludge Like monster just as effectively as using Splash Fruit–based fusions.
Related: Where to farm Bomb Flowers in Tears of the Kingdom (TOTK)
Once you clean the Sludge Like of the sludge, it will open its mouth and present a purple, tongue-like blob that you need to attack. Once you hit it, it will enter a stunned state, lying on the ground with the purple blob hanging from its mouth.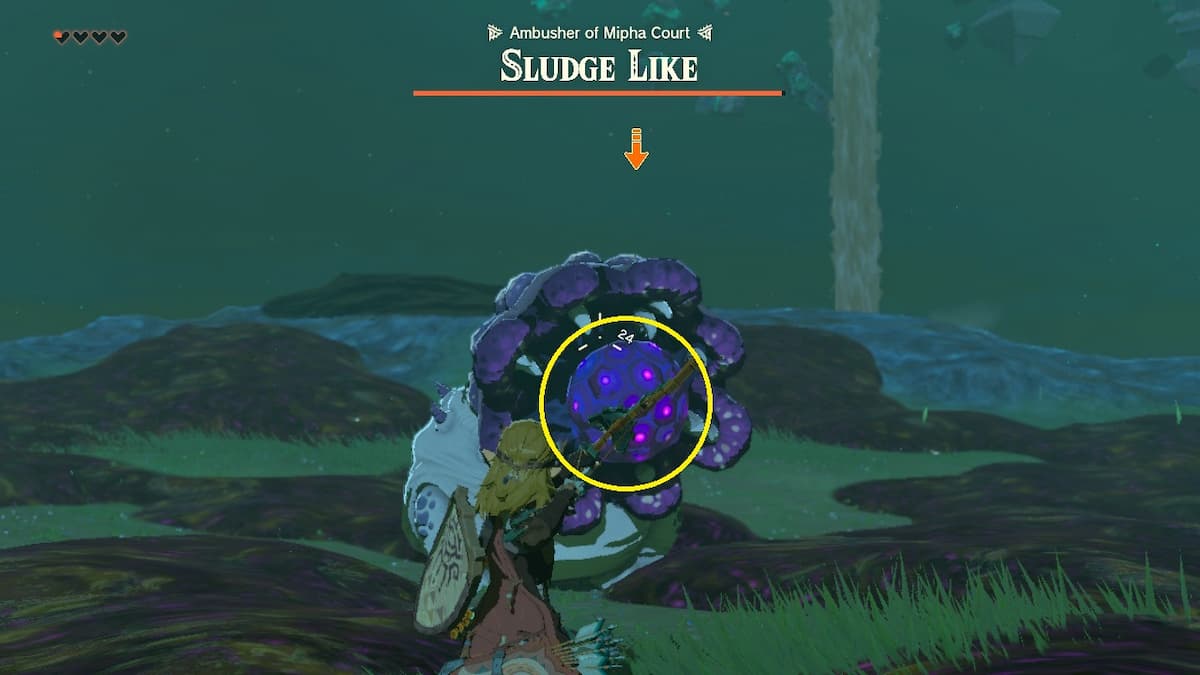 You must attack the lump, as it is the monster's weak point to deal damage to it. After a short while, the Sludge Like will get back up, initiating the fight again. Repeat the steps above until you deal with the monster successfully.
Looking for more guides to help you conquer the evil in Tears of the Kingdom? Look no further; you're in the right place! Check out All Stable Locations in Zelda Tears of the Kingdom (TOTK) and How to dye clothing & dye shop location in Zelda Tears of the Kingdom (TOTK).