Sifumim Shrine is one of those objectives in The Legend of Zelda: Tears of the Kingdom that still stays fun even after a couple attempts. It may seem daunting at first to try to take out a bunch of Construct archers that can all pick Link off from floating platforms, but Link can quickly turn the tables in this battle since even one Construct will drop plenty of good weapons for him. Let me show you how to clear it.
Solution for Sifumim Shrine (Proving Grounds: Flow) in Zelda TotK (Tears of the Kingdom)
This shrine in Tears of the Kingdom begins with Link walking toward a couple of moats filled with floating platforms and archers who take notice of Link immediately. That means that, after grabbing the items on the side, step one is to hide from the archers.
Fortunately, there are piles of boxes that Link can hide behind. Doing this will cause the archers to stop paying attention to Link. Make sure to stay hidden until the exclamation points over the archers' heads disappear.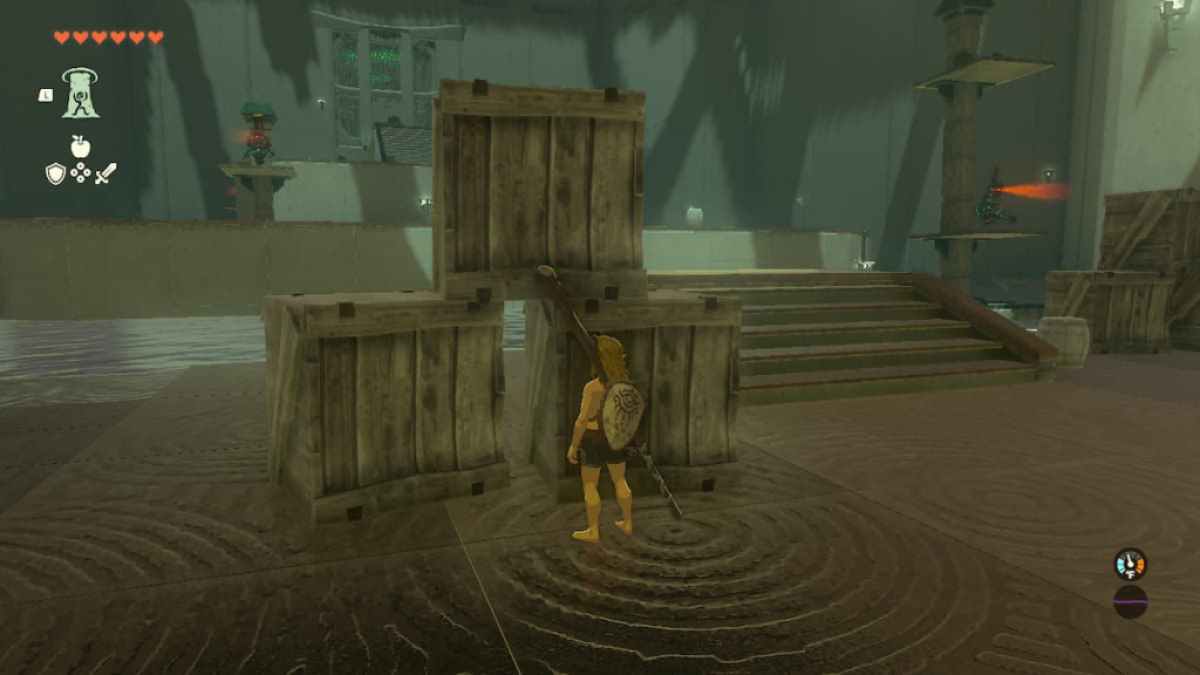 From this point, players have two options: a safe one and a risky one. The safest way of completing this shrine is to wait for a specifc platform to float by. This platform won't have any archers on it, so Link can use it as a perch of his own. Players can ascend to the top of this platform to grab a couple Fire Fruits and Arrows.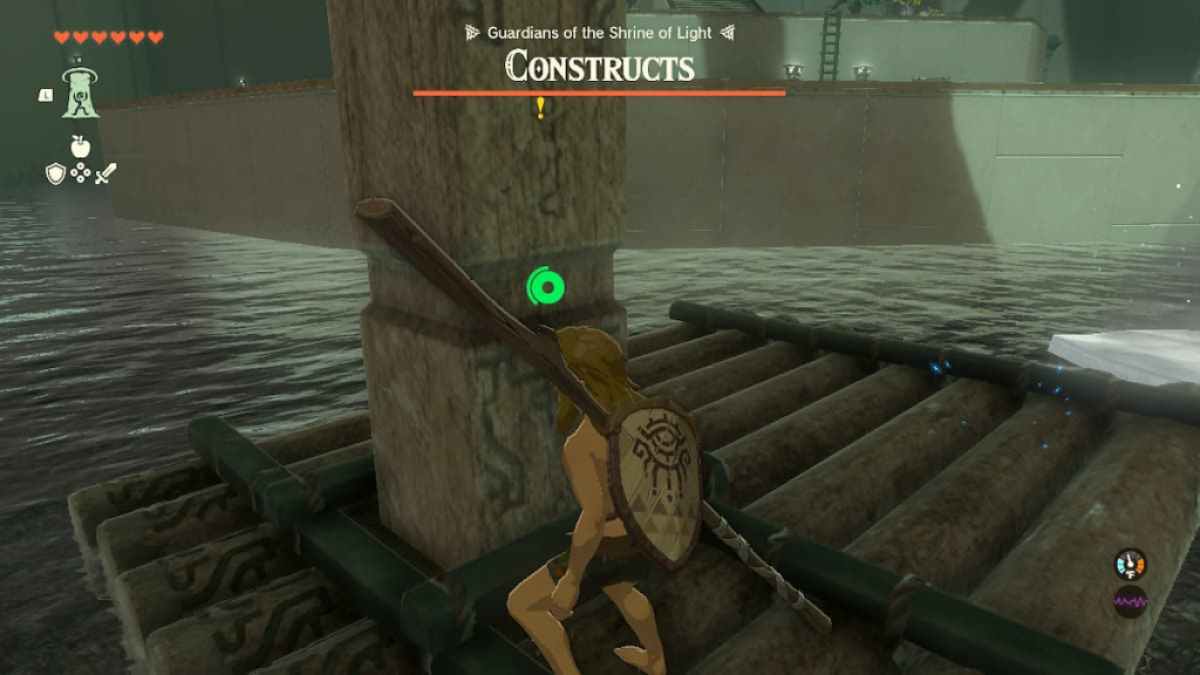 The risky option involves using Ascend to ambush one of the archers as they float by. If successful, Link will have a bow and a couple of Arrows so he can start firing back. The issue is that several archers will focus down Link if he does this, so players should try to hide behind the pole of the platform in this instance.
Related: How to clear Mayaumekis Shrine (Downward Force) in Zelda Tears of the Kingdom (TOTK)
Each archer will carry a bow with several arrows and either Shock Fruit or Ice Fruit. Basically, players will want to pick the archers off one by one. I found that, after trying this shrine a couple times, the best way to go about it is to fight the arches from behind the center platform. This way, the center Construct won't be able to shoot Link.
Players also definitely want to save some Ice Fruit for the final Construct in the middle. This construct is a little bit beefier, so Link can't one-shot it. Instead, it's better to freeze him from below so he won't attack while Link climbs up the ladder to fight him. Don't feel bad about using more Ice Fruit to beat the Construct, either. Once all the Constructs are defeated, Link will have beaten the Shrine.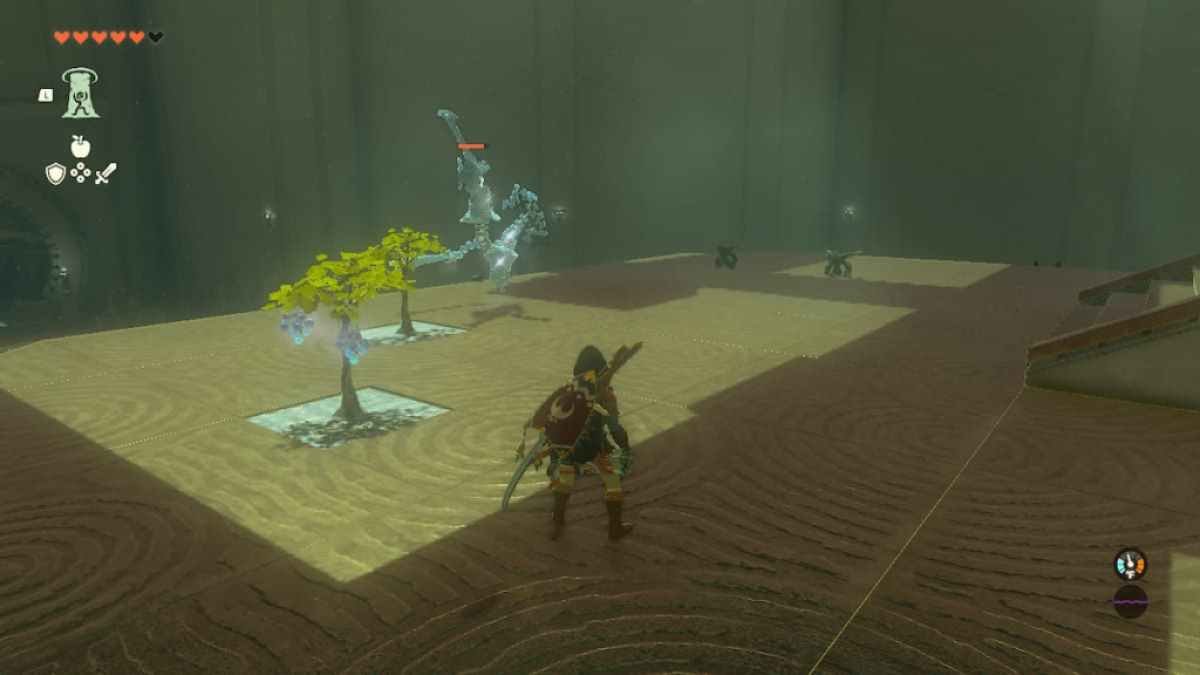 Why is it good to beat Sifumim Shrine in TOTK (Zelda Tears of the Kingdom)?
This might be the best shrine to retry in the entire game. The reason is, after completing it once, Link can keep his inventory when he returns. Therefore, it's a very quick way to farm arrows, Shock Fruit, and Ice Fruit. Players will have to wait a while, though, for the enemies to reset.
Want more Zelda Tears of the Kingdom guides? Pro Game Guides has you covered with How to get a Golden Apple in Zelda Tears of the Kingdom (TOTK).