One of my favorite features in open-world games is exploring and finding nearby gear, such as armor and weapons. The Legend of Zelda: Tears of the Kingdom has several amazing outfits to collect, including the rare mythic armor set that can only be obtained with Bubbul Gems. Bubbul Gems are found in caves all over Hyrule; if you're wondering what to do with them, here's the answer.
Where to sell Bubbul Gems in Zelda TotK (Tears of the Kingdom)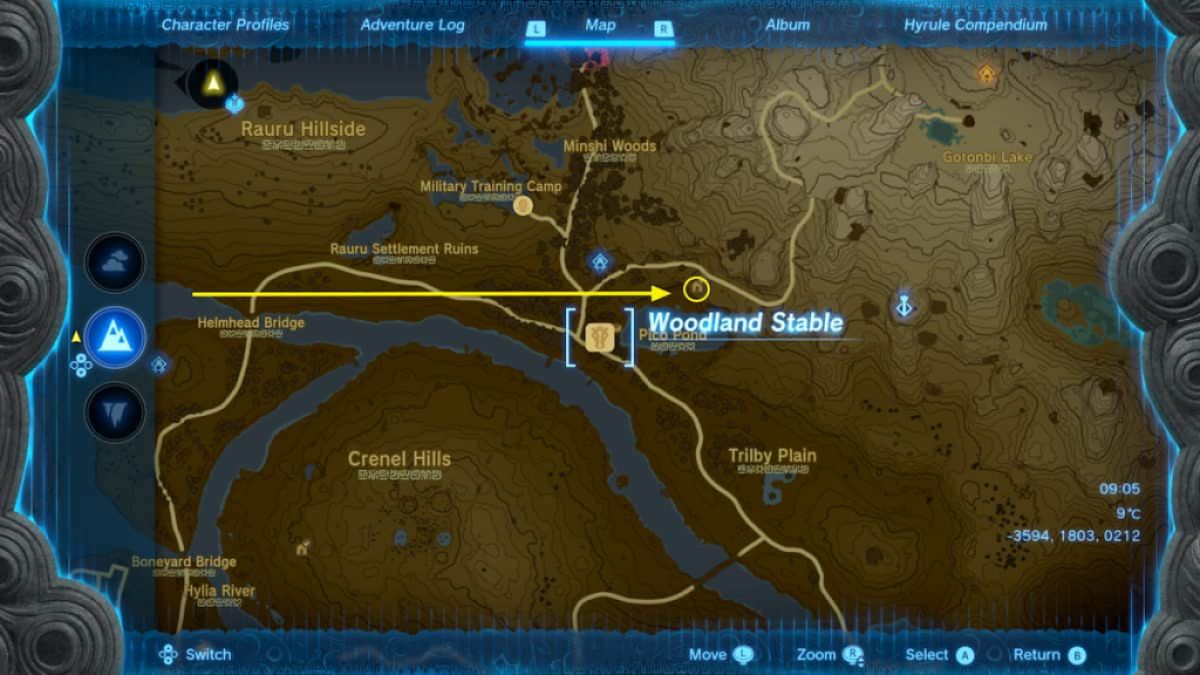 You can sell Bubbul Gems to Koltin, first found near Woodland Stable in Eldin. You will see Kilton and Koltin near a cave entrance, and by talking to them can commence their questline. Koltin will ask you to enter the cave to retrieve the Bubbul Gem, which he will consume before giving you a Bokoblin Mask.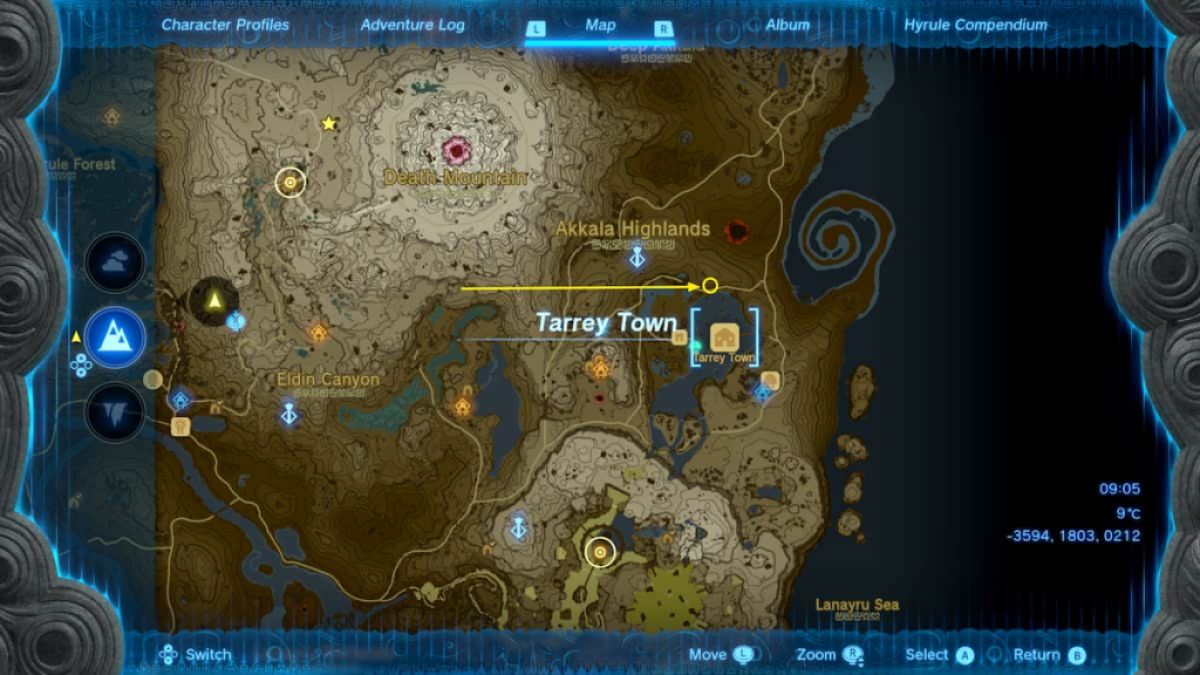 Kilton and Koltin will then leave the location, and you'll start the Search for Koltin quest. Both brothers have moved to Tarrey Town, and Kilton can be found inside the town and has his questline, while Koltin is located outside the village on the nearby cliff to the north. Talking to Koltin will complete the quest, and you can then run into Koltin anywhere in Hyrule after 9pm, so be on the lookout for this balloon.
Related: How to fix the Master Sword in Tears of the Kingdom (TOTK)
How to farm Bubbul Gems in Zelda TotK (Tears of the Kingdom)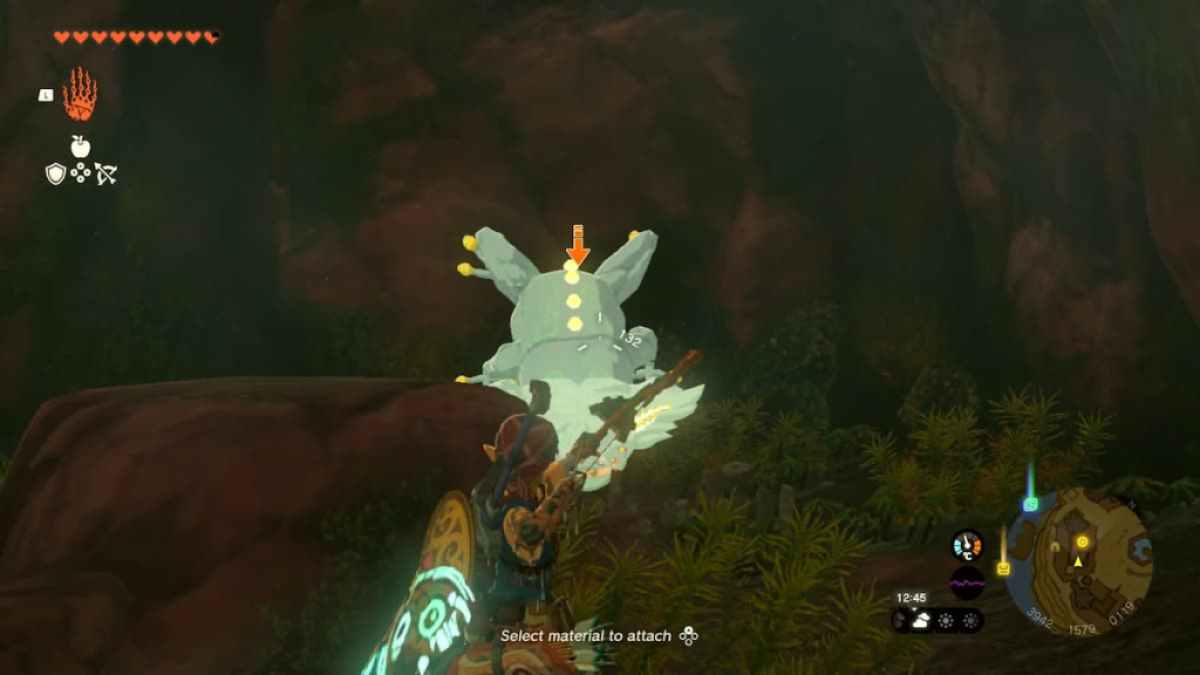 The only way to farm Bubbul Gems is by exploring caves found throughout Hyrule. Every cave will contain a Bubbulfrog that will drop a Bubbul Gem. You can tell if you've collected the Bubbul Gems in a cave, as the cave icon on the map will contain a tick once collected.
All Bubbul Gems rewards in Zelda Tears of the Kingdom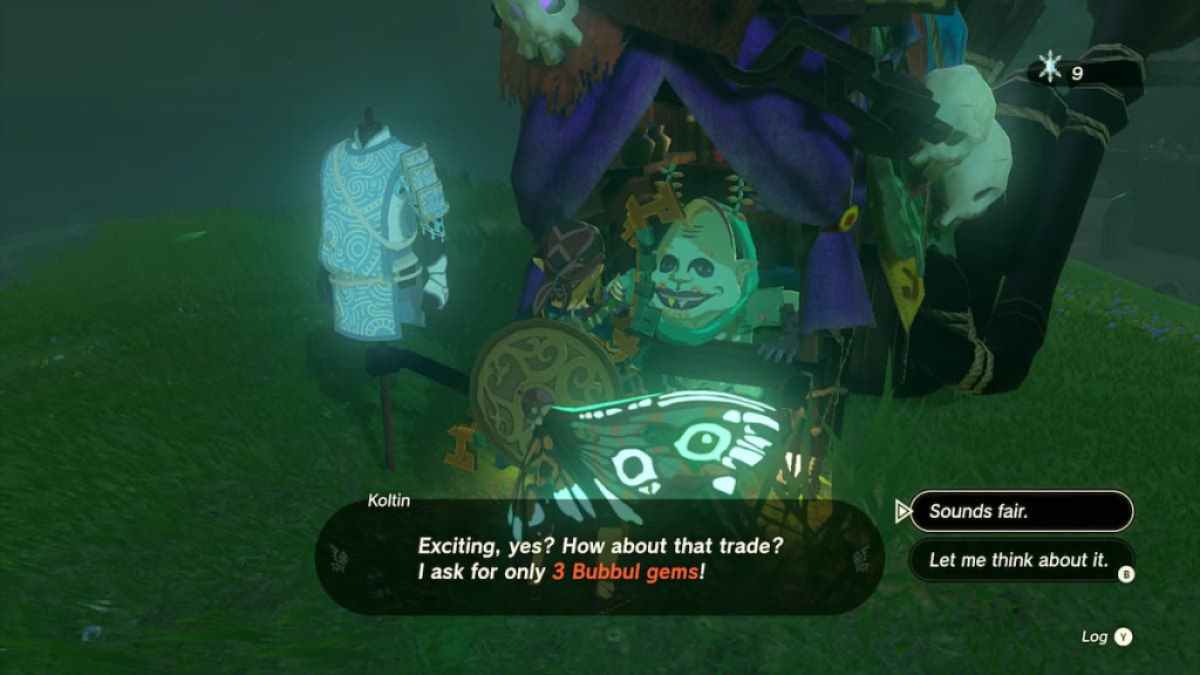 Koltin will always ask for a set amount of Bubbul Gems and give you a specific reward each time. I've found it's best to always talk to Koltin when you see him and check if you can afford any rewards, as due to his random spawn locations, you'll never know when you'll see him next. Here's a list of all Koltins rewards:
2 Bubbul Gems: Moblin mask
3 Bubbul Gems: Hinox Toenail x3
3 Bubbul Gems: Mystic Robe
3 Bubbul Gems: Fire Keese Eyeball x8
3 Bubbul Gems: Lizalfos Mask
3 Bubbul Gems: Ice-Breath Lizalfos Tail x8
4 Bubbul Gems: Mystic Trousers
We will update the rewards list as we find collect more Bubbul Gems.
For more information on The Legend of Zelda: Tears of the Kingdom, check out Where to spend Korok Seeds in Zelda Tears of the Kingdom (TOTK) on Pro Game Guides.