As the month of horror is almost drawing to a close, why not focus on the next upcoming festive season, otherwise known as Christmas! Hopefully, when you've been playing Among Us, backstabbing your friends for an Imposter victory, you've been wearing Halloween Hats to fit the mood! Remember playing the innocent victim while wearing a scary mask will not look Sus at all... Regardless there's a way to unlock certain hats early, and we're going to tell you.
How to get Christmas Hats
To get the Christmas Hats early in Among Us, all that needs to be done is to change your PC time and date settings back in time to 23:57/11:57 pm on December 24, 2019. When that has been achieved, all you have to do now is wait patiently for a few minutes until midnight strikes on the 25th, then load up the game. Start up a new game and head to the waiting area computer, and your new aesthetic items should be yours!
Sadly, this only works for the PC version of the game, but if you are playing on mobile, then you're more than welcome to give this a try; you may get lucky! The hats are given out for PC for free around Christmas time; sadly, mobile players have to pay $3 to acquire all these festive hats as a bundle.
For PC users, the first thing you need to do is change the local time and date on your PC. You can do this in different ways; the easiest is to go down to your taskbar and hover over the time and date, then right-click it. A menu should appear, then go to up to adjust date/time and click it. The other way is in the taskbar search for time, and the best match will be "change the date and time." No matter which method you use, it will open up the same system settings, Date & time.
In the Date & time settings, make sure that "Set the time automatically" is turned off. The next step is to click on change beneath "Set the date and time manually." and set the date to December 24, 2019, the time to 23:57/11:57 pm. Then wait a few minutes until the date changes to December 25th, yay for Christmas!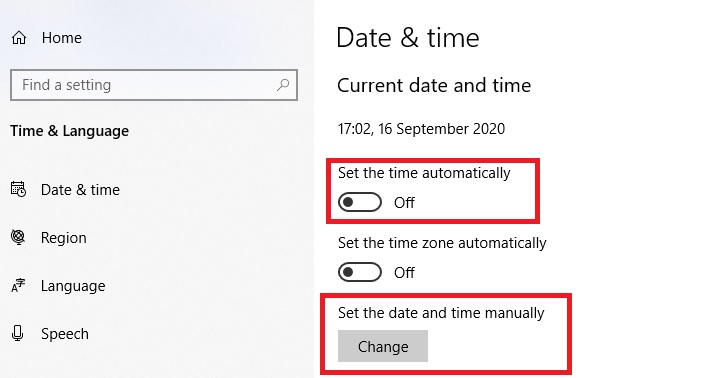 As soon as midnight strikes, or maybe give it an extra minute, boot up Among Us and check the Hats section where you customize your player, and the Christmas headwear will be there. Don't worry if you think the Hats will disappear once you change your time back to normal, as they are permanent once they have been unlocked.
We don't think this will work for mobile phone players of Among Us, but if you want to give it a try, then the process is more or less the same. Go to your phone settings, navigate to your "Date & time settings, and turn off "Automatic date & time" and "Automatic time zone." Then set the date and time to the same above, then follow the same steps, and see if the hats will unlock. If not, then the early unlocks only work for the PC version of Among Us.