Season 15 Legend Catalyst brings her unique abilities utilizing Ferrofluid to Apex Legends. Native to the planet Boreas and a resistance fighter preserving the moon Cleo, Catalyst has built a suit to channel Ferrofluid and allow her to fully control the mysterious element. Catalyst's skins highlight her Ferrofluid suit and have a lot of flair. Here are the best Catalyst skins in Apex Legends.
6 — Celestial Protector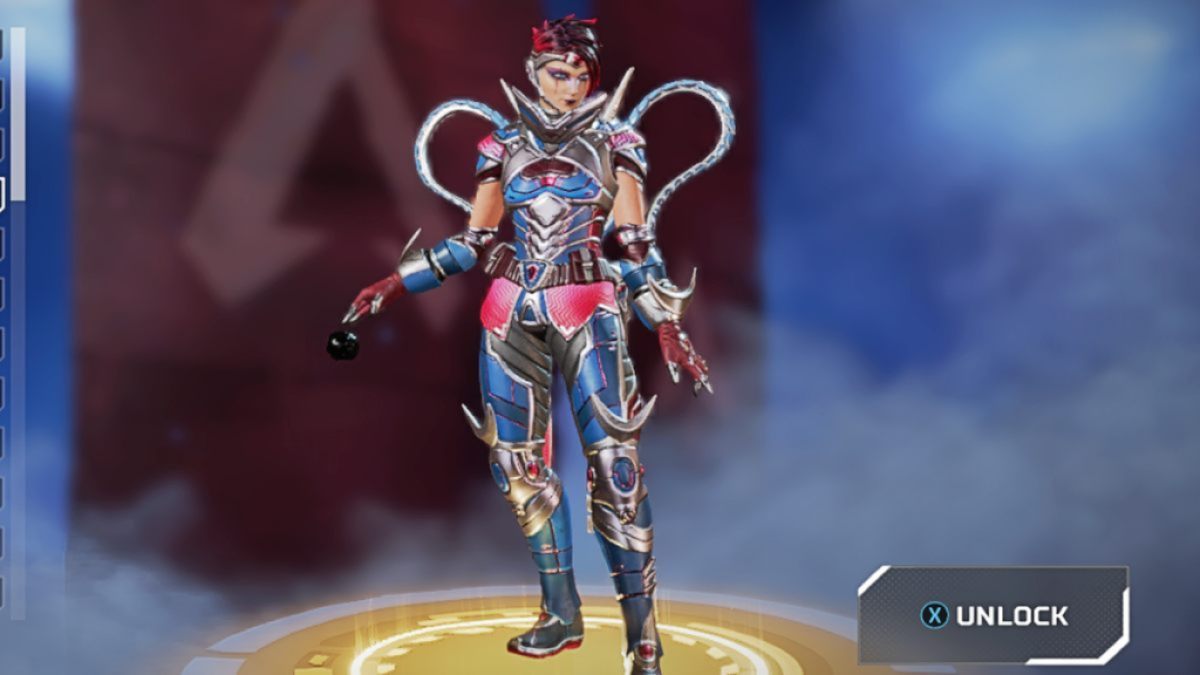 Celestial Protector is a Legendary skin available in the Legend Store, costing 1,200 Crafting Metals. The blue and red color scheme resembles superhero garb, and the small metal detailing on her wrists, knees, and face is appealing, but it may be a little too much. However, the Ferrofluid tank on her back and the segmented tubes running to her hands are very cool-looking.
5 — Violet Sands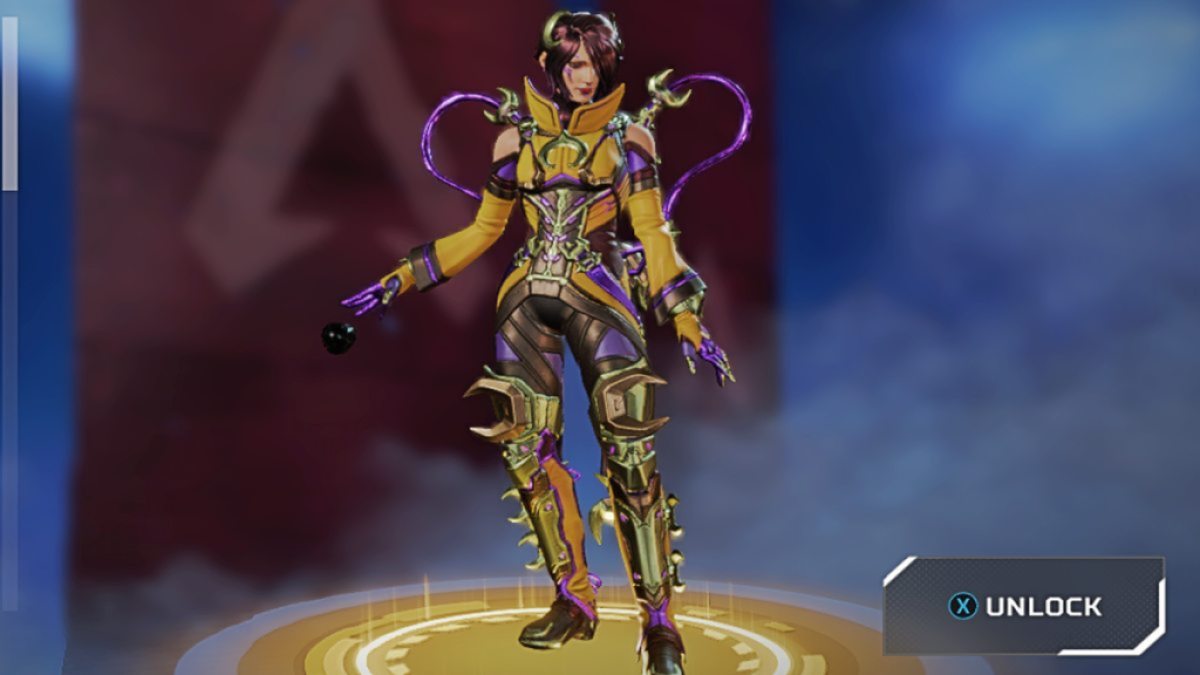 Violet Sands is a Legendary Catalyst skin available in the Legend Store for 1,200 Crafting Metals. The purple and yellow color scheme really make this skin pop, and the sharp blade-like accessories on the coattails and Ferrofluid tubes are the highlight of the skin.
4 — Archon
The Archon skin is an Epic Catalyst skin on Level 1 of the Premium Battle Pass. The skin includes a light blue and gold mystical suit and a dynamic teal effect on the Ferrofluid tank, tubes, and hands. The skin has unique designs for the tank and her coattails, which makes this skin stand out.
3 — Legacy of the Ancients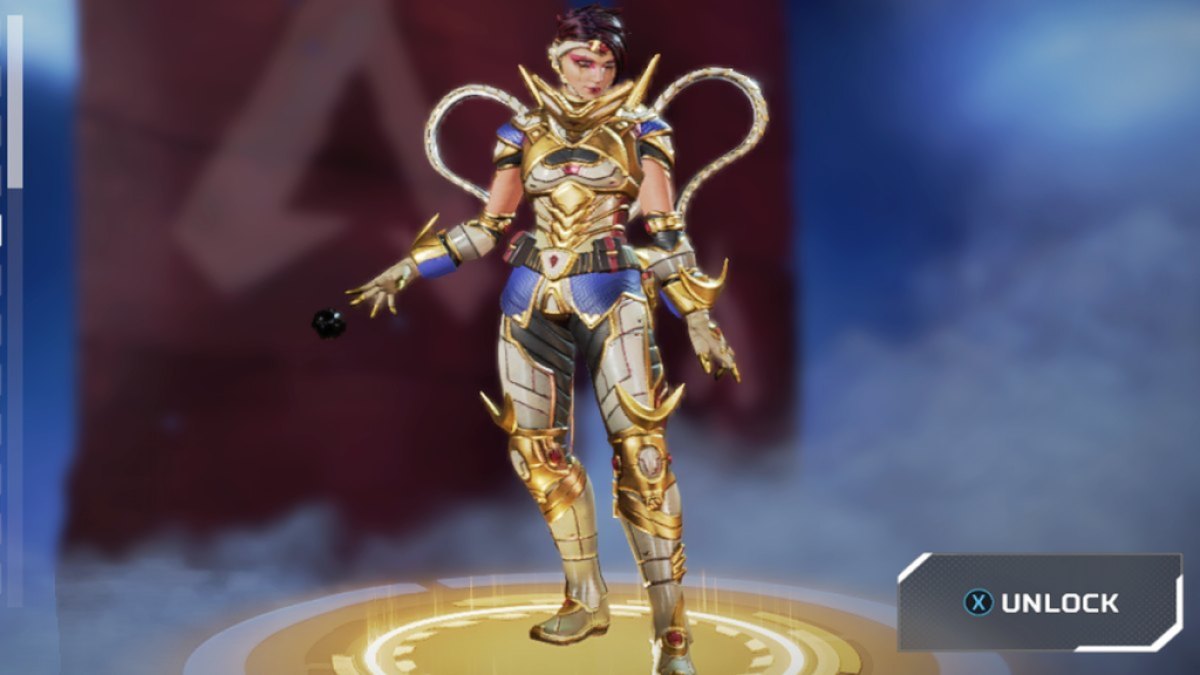 The Legacy of the Ancients Legendary Catalyst skin is available in the Legend Shop for 1,200 Crafting Metals. The golden suit may be reminiscent of the golden armor in the Saint Seiya anime series. The skin has the same design as the Celestial Protector skin, but the gold and white design of the Legacy of the Ancients outshines it.
2 — Suns Up
The Suns Up Legendary Catalyst skin is a launch bundle set found in the Dark Circuits shop on Season 15 launch. The skin features a unique Ferrofluid tank design and a headpiece reminiscent of the crown often seen on the Japanese Goddess Amaterasu.
1 — Blood Moon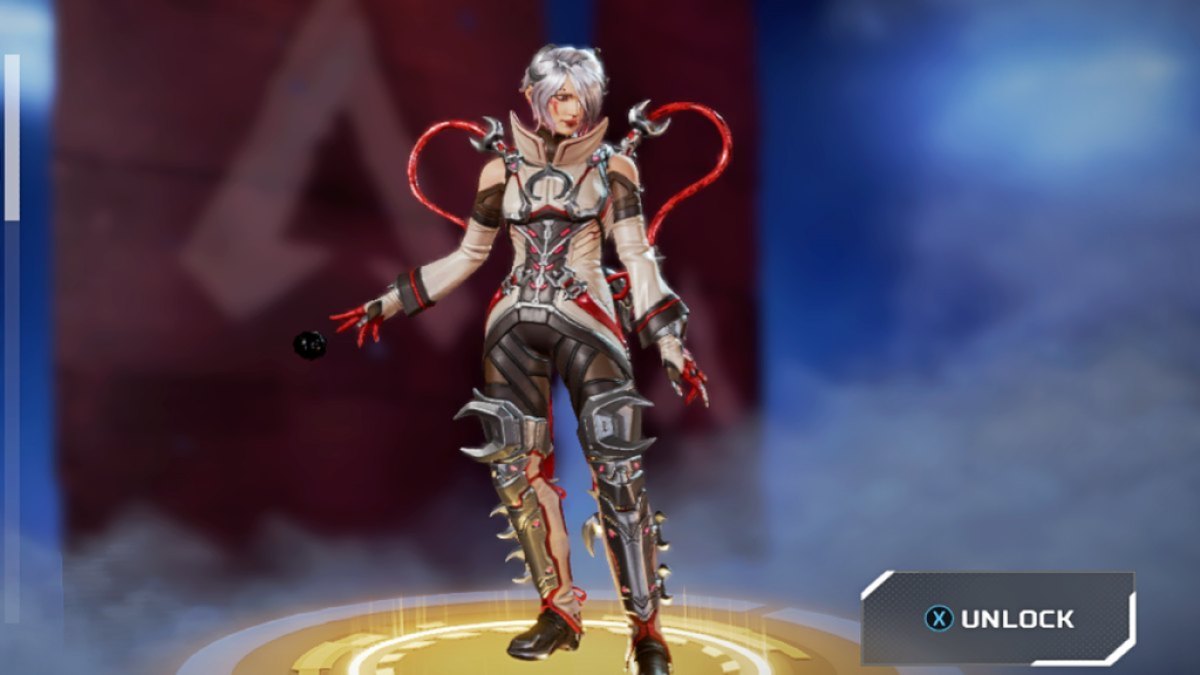 The Blood Moon skin is a Legendary Catalyst skin available in the Legend Shop for 1,200 Crafting Metals. The white and red color scheme fits Catalyst perfectly, making her look almost vampire-like. The silver hair and dark red Ferrofluid tubes complete the spooky Blood Moon look.
For more on Apex Legends skins, check out The best skins for Newcastle in Apex Legends on Pro Game Guides.